Reframe the Workplace to Re-Engage Your People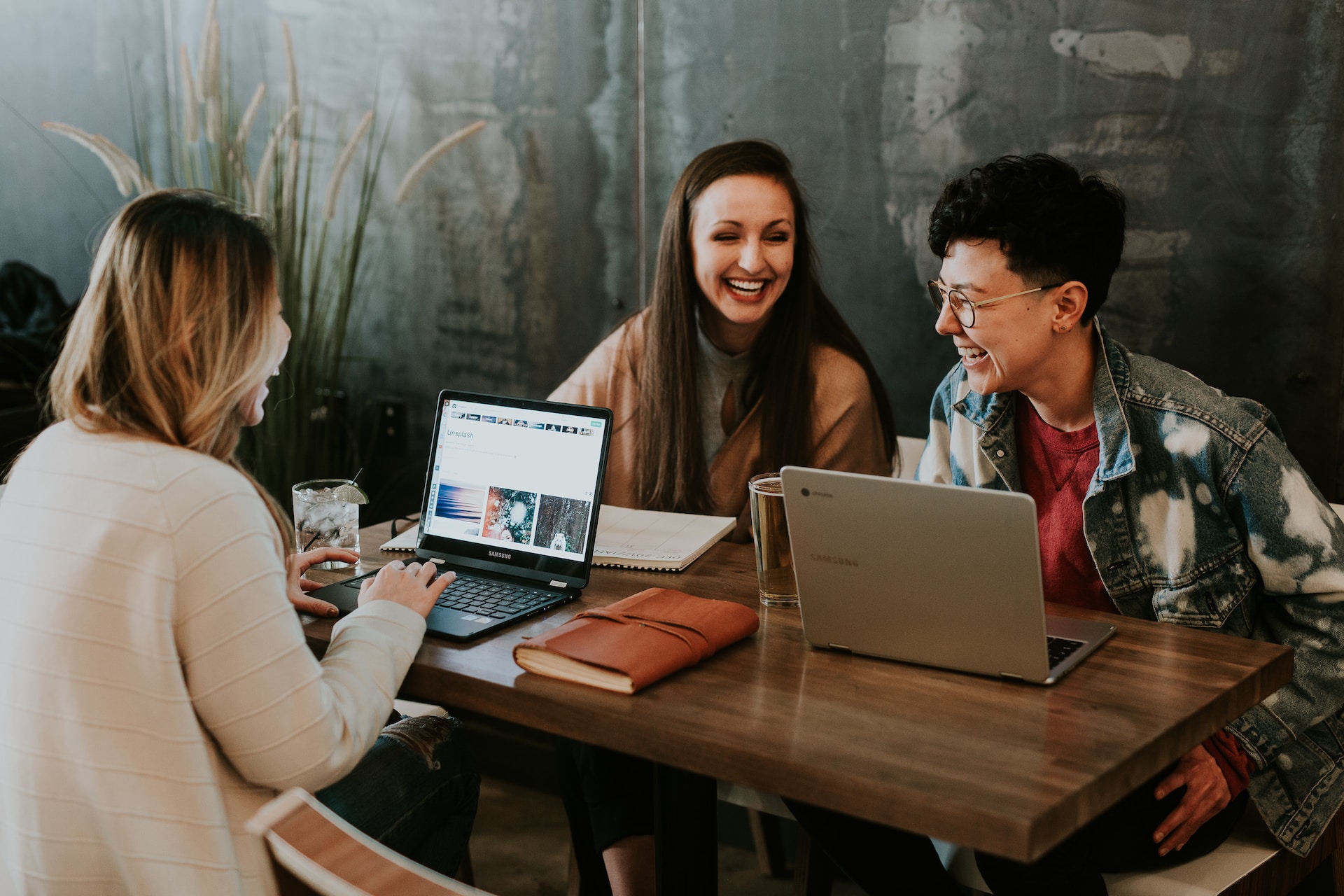 By Liz Atkin, author of Refreshing Comms - Internal communication for a better connected, feel-good, goal achieving workplace
How do you view a typical workplace? Or more precisely, what would you say the picture is made up of?
If you see its component parts as being employees, processes, departments and equipment - how might that affect the content and tone of your internal communications? Well, it's likely from this kind of perspective that company messaging and announcements would aim to be efficient in giving information and weighted towards being procedural.
Now, what would internal communications look like if you saw the workplace as being made up of people, stories and relationships? Far from being impractical or silly, looking at an organisation through this lens is the smartest thing an employer can do. Because it's the reality. At work, we're part of something bigger and we want and need to know where and how we fit in. We're far more likely to feel a sense of belonging if we understand what our contribution is and the difference we're making.
This is increasingly on people's minds, especially now at a time when many of us are rethinking our relationship with work and seeking more meaning and purpose from all those hours spent doing our job. And we know that as new generations join the world of work, there's a definite migration toward employers who demonstrate the kind of values that align with their own.
SNOOZE REVIEWS
Take a look at these words below which employees themselves are using to describe internal communications at work (IoIC Internal Communications Index Report 2023):
Boring
Scripted
Formal
Uninspired
Unclear
Meaningless
It's a bit naive to expect people to become genuinely invested in their role, employer, organisation and its business goals when communication is surface-level and shall we say, transactional and convenient. Not to mention flat and dull.
If you want the best outcomes from employees and for employees, you first need to understand what makes people tick – what forges attitudes, sparks feelings and ultimately influences behaviours which turn into actions. You've got to know and understand your audience – sit in their seat for the whole show. Employees are not going to applaud or get excited about any old thing you say, neither will they be crying out 'encore!' for more of the same. They might even just get up and leave – mentally or physically. It's clear for example that quiet quitting and losing good people and skills to competitors, or even to other sectors and industries, are signs that things aren't quite right in the communication department.
So, while it's absolutely important to tell people how a new system works or make them aware of forthcoming change, without the context and meaning as to how it relates to them, their teams and the overall business, it's just one-way fact-flinging.
If this sounds too obvious (too much like common sense to bother mentioning) well suffice to say that common sense isn't that common in working environments. Sticking with 'what we've always done' with internal comms can be a costly mistake when it stays focused on satisfying the sender's needs rather than addressing those of the receiver.
Here's some things to think about before you hit send:
Does your message speak their language?
What does the tone of voice it's written in give the impression of?
Has it got personality?
Is it consistent with what's been said before?
Does the content help join the dots strategically for your audience?
Does it highlight the common ground you all share, at whatever level of the organisation?
Does it align with organisational values?
Is there an appropriate feedback loop?
If you can answer 'yes' to these questions, then you can be sure you're doing the right things for gaining buy-in and achieving meaningful interaction. Reframing the workplace by recognising relationships and connection as drivers of success will help you rethink and refresh your internal comms. Better still, it puts you in a far stronger and more enlightened position to be more engaging, relatable, consistent and compelling in making your case for working together toward common goals.
About the author
Liz Atkin is a brand copywriter, author and internal comms strategist who has spent her career using the power of words to positively influence people and inspire action. Liz now combines her business experience, communication expertise and creative thinking to help businesses of all types engage with their target audiences - external and internal - through strategic positioning, powerful narrative and authentic messaging.
Her book Refreshing Comms is available for pre-order and will be out on 7 May 2024. (www.refreshingcomms.co.uk)