The Triple Benefit of Mentoring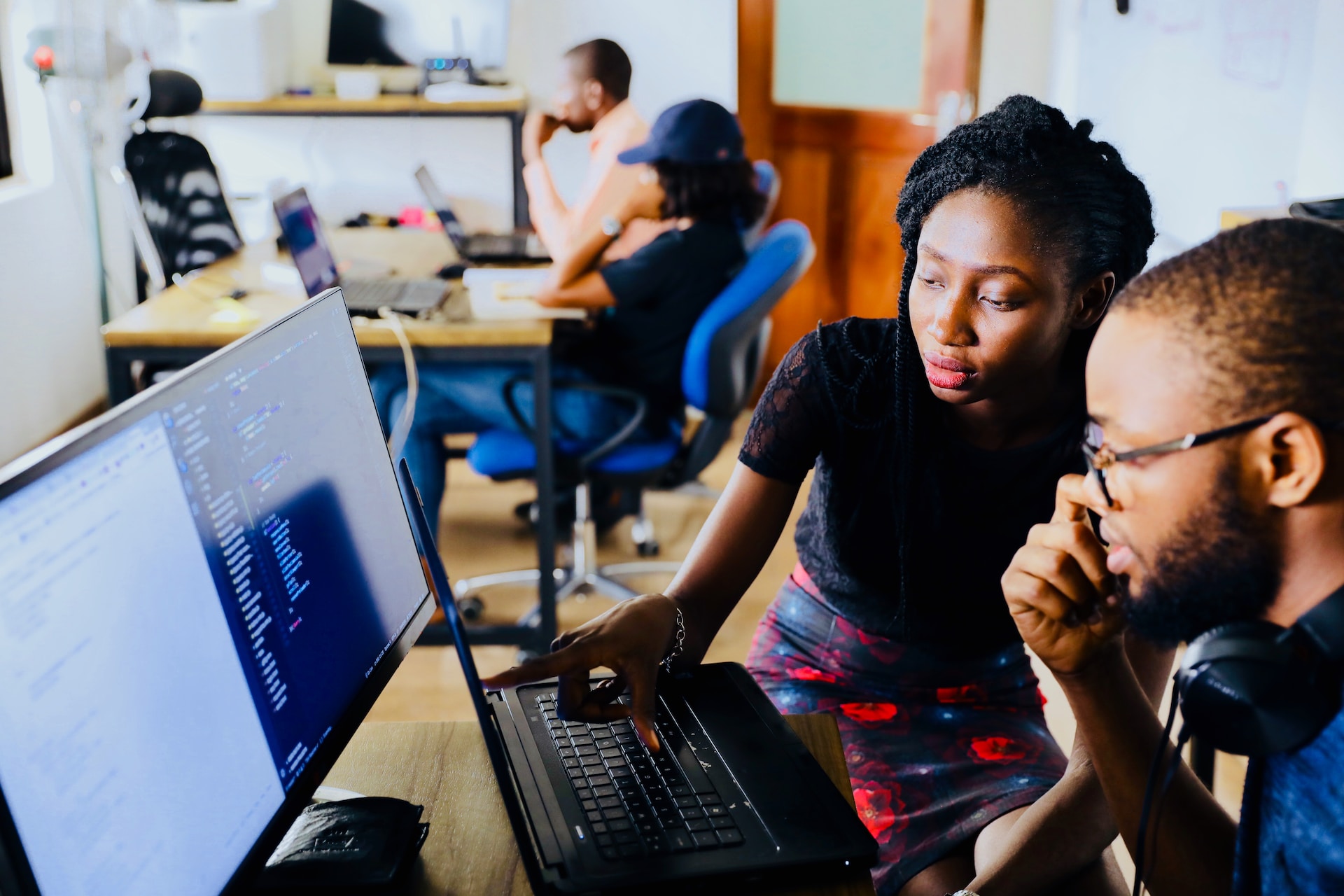 By Jeni Saint, Comms & Partnerships for Apprentice Nation
"At its best, mentoring can be a life-altering relationship that inspires mutual growth, learning, and development. Its effects can be remarkable, profound, and enduring; mentoring relationships have the capacity to transform individuals, groups, organisations, and communities."
Belle Rose Ragins & Kathy E Kram: The Handbook of Mentoring
Mentoring, a practice deeply rooted in history and widely embraced by businesses and organisations, has gained significant attention in management studies over the past few decades. Business leaders and managers are really starting to talk more widely about its reciprocal benefits, especially with regards to engaging and retaining employees. Beyond its origins in mythology, mentoring has proven to be a transformative relationship that fosters growth, learning and development. Mentoring's power continues to be explored as more and more evidence comes to light about its wide-spread benefits. This article explores the threefold benefits of mentoring, highlighting its positive impact for mentees and mentors as well as the companies and organisations they belong to.
EMPOWERING MENTEES AND DRIVING PERSONAL GROWTH
Mentoring primarily focuses on supporting and guiding mentees in their pursuit of goals and aspirations. By sharing wisdom, experience and providing support, mentors are often able to empower mentees to overcome challenges, enhance their skills and achieve personal and professional growth. Academic research, with its roots in Kathy Kram's seminal work on the stages of mentoring (1983), sheds light on the significance of the mentee experience, further validating the transformative power of mentoring.
Tyrese Walters discovered mentoring through early careers platform, Apprentice Nation. He shares his feedback following a mentoring session with entrepreneur Amani Simpson:
"Being mentored is so beneficial as you can gain deeper insight into how to progress your career whilst making meaningful connections with people that can support your development. My sessions opened up many new opportunities."
Tyrese now sits on the Youth Advisory Board for Amani's business; just one example of how mentoring can be future-shaping.
ENHANCING LEADERSHIP AND DEVELOPING MENTORS
While the mentee is traditionally thought of as the central beneficiary of the mentoring relationship, in fact, mentors also reap substantial rewards. Often commensurate or surpassing the mentee. The act of mentoring can contribute to the mentor's own growth and development, in turn making them better leaders within their respective organisations. A study conducted by Rahashi Ghosh and Thomas G Reio in 2013 revealed that mentors exhibited higher job satisfaction and commitment to their companies compared to non-mentors. Since then, mentorship has continued to develop as a movement with many strands including peer to peer or group mentoring.
Prominent companies and platforms have harnessed the power of mentoring by providing executives as mentors to aspiring professionals. Industry mentors have highlighted the profound personal and professional satisfaction they get from the experience:
Matthew Deane, Head of Trade Marketing at Suntory talks about his journey as a mentor:
"Being a mentor has helped me to see the world through different eyes. It's made me much more aware of my skills and behaviours and it has reinforced my belief in young people and the potential they have to become leaders of the future."
Sara Lord, EVP Content Creation, Hipgnosis Song Management, says of her mentoring experience:
"Mentoring has helped me look at the makeup of everything everywhere I go… the diversity of a company's employees, what kind of work they do with the next generation and how it truly impacts what they do. These experiences have made me more aware of my place of work and how I can be doing more to help change things for the long term."
DRIVING ORGANISATIONAL SUCCESS THROUGH MENTORING
Organisations that embrace mentoring have been shown to reap numerous benefits. By fostering a culture of mentorship, companies empower their employees to learn, grow and develop in a supportive environment. Amazon, for example, has recognised the power of mentoring by implementing a reverse mentoring program to create authentic allyship and support the growth of their workforce.
Rai Johal who created the program says:
"I'm keen to promote role models who aren't shiny and perfect, as the best way to learn is by hearing from real humans who have tenacity and resilience… We need to normalise sharing with each other and remove the stigma. Everyone has their own unique journey and should have a platform to share it."
GROWTH, CULTURE, SUCCESS
Mentoring offers a triple benefit that extends beyond both parties' individual growth and impacts the entire organisation. By empowering mentees, enhancing the leadership capabilities of mentors and driving organisational success, mentoring can foster a culture of executives and CEOs who embrace mentoring as a strategic initiative, unlock its transformative potential and cultivate a thriving, empowered workforce poised for long-term success.
About Apprentice Nation
Apprentice Nation, sponsored by BT and Lucozade, is an early careers platform that uses the power of music to engage and inspire 16-24-year-olds to shape their future. Through gamified learning experiences and live events, young people build the skills they need to get ahead. In addition, they offer mentorship, networking events and a fortnightly 'Go Far' newsletter packed with job openings and opportunities.