Learn How to Elevate Your Ex at the 2023 Employee Engagement Summit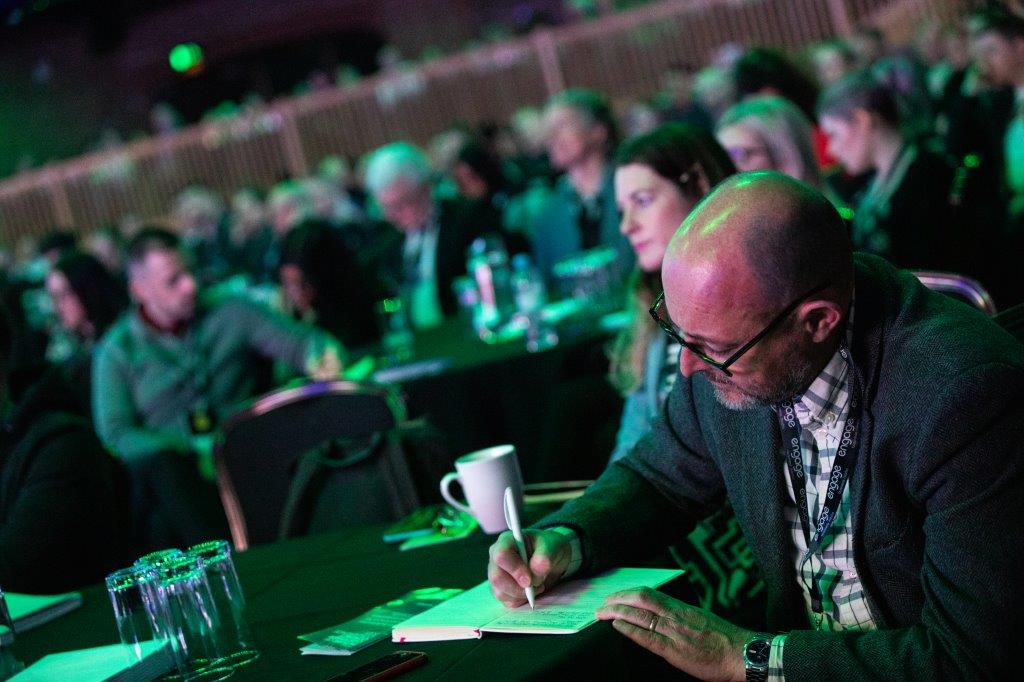 With only 2 weeks to go until our Employee Engagement Summit, the countdown is officially on! Now in its tenth year, Europe's largest event of its kind will take place on the 19th of April at our new location, The Brewery in London.
Over 700 attendees will have the chance to hear from world-renowned organisations as industry leaders will present case studies and take part in fireside chats and panel discussions. What is more, the summit will also allow delegates to take part in roundtable sessions, exploring the key issues and opportunities surrounding employee engagement.
Some of the topics our presenters will address include employee engagement in the new world of work; effective strategies to keep staff engaged; communication and collaboration; wellbeing, diversity and inclusion; the future of employee engagement; recruitment, reward, and talent retention; and how employee experience can provide a competitive advantage.
These topic streams will be explored in depth by brands and organisations such as Virgin Group, YouTube, Evri, Royal Mail, HSBC, Rolls-Royce, NHS, Wolters Kluwer, Lloyd's Bank, Expedia Group, Mercedes-AMG Petronas Formula One Team, BT, and more.
PUTTING PEOPLE AT THE HEART
The event will begin with an inspiring presentation held by the Chief People Officer for the Virgin Group, Nikki Humphrey. In line with the main mission of our event, Nikki's presentation will underline the importance of putting people at the heart of the business.
As someone who describes joining the Virgin Family as one of the most rewarding career moves she has made, Nikki will share how people thrive in environments where human connection, inclusion, ambition, and progress are prized. Going further, she will speak about how there is nothing more motivating than unlocking the potential of individuals, teams, and businesses.
BE INSPIRED BY THE QUEEN OF THE JUNGLE
This year, our Employee Engagement Summit will also have a celebrity headliner, namely Jill Scott MBE. The England Lioness Legend, Queen of the Jungle, and Soccer Aid Captain will hold a presentation teaching you how to create a winning culture, gain leadership buy-in, and navigate the toughest of circumstances in order to succeed.
Taking this further, Jill will delve into themes such as resilience, mindset, and goal setting. What is more, she will discuss how to focus on individual journeys and simultaneously be a team player. Titled 'It's not the splash you remember, it's definitely the dive', her presentation will inspire you and teach you important lessons to help you become a truly people-centric, high-performing organisation.
LEARN HOW TO CREATE AN INCLUSIVE AND EQUITABLE BUSINESS
Another presentation that is not to be missed is Royal Mail's case study: 'Defining and Driving DEI Strategy'. This session will be led by Royal Mail's Head of Diversity, Equity, and Inclusion Winnie Annan-Forson who will touch on the following subjects:
Understanding where your organisation sits within the DEI maturity curve.

Fundamental building blocks to building DEI strategy.

Making measurable impact on colleagues, customers, and stakeholders.

Navigating challenges and blockers to success.
EXCLUSIVE FIRESIDE CHATS AND PANEL DISCUSSIONS
In addition to presenting case studies from world-renowned brands, our conference will also feature multiple exclusive fireside chats and panel discussions. Some of the interviewees will include Rolls-Royce's Global Inclusion Lead Natasha Whitehurst, YouTube's Head of Internal and Executive Communications, Frankie Freeman-Day, and Diageo's Global Head Leadership Development, Sonia Gupta.
The summit will further present attendees with a panel discussion on creating people-centric organisations, where industry experts will share their advice. The panellists will be HSBC's Head of Internal Communications, Commercial Banking and Global Banking & Markets, Natalie Spencer; Wolters Kluwer's Head of Communications, Elise Sallis; and Lucky Saint's People Director, Sacha Harvey.
REGISTER HERE
To hear from these companies, learn from other industry leaders and network with a community of like-minded individuals, register your free ticket for the 2023 Employee Engagement Summit.