Harnessing the Power of Our People
The 2022 Summit saw hundreds of delegates gather to explore the future of employee experience in a hybrid world through case studies, live interviews and panel discussions from HR leaders at Amazon, Vodafone, Wella Company, the NHS, Bupa, Microsoft, Fortnum & Mason, Mercedes-AMG Petronas Formula One Team
It wasn't just us that loved the 2022 event – delegates scored the event with a NPS rating of 66 (excellent) and so we can't wait for another fantastic event in 2023.
Join us next year to learn how to truly harness the power of your people.
Key facts
3 Seminar Halls
Round Table Sessions
15 Topic Streams
700+ Delegates
Networking Party
70+ Presentations
WHAT TO EXPECT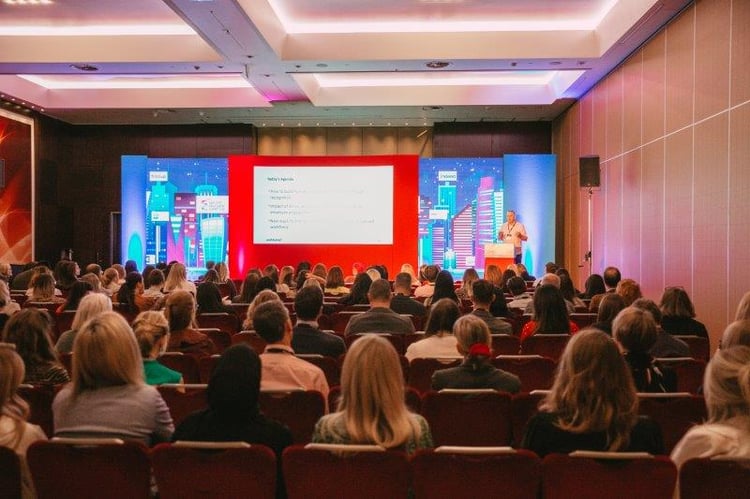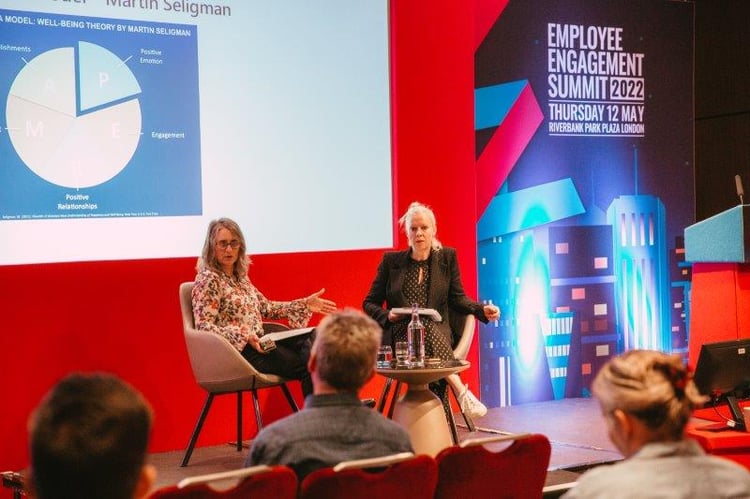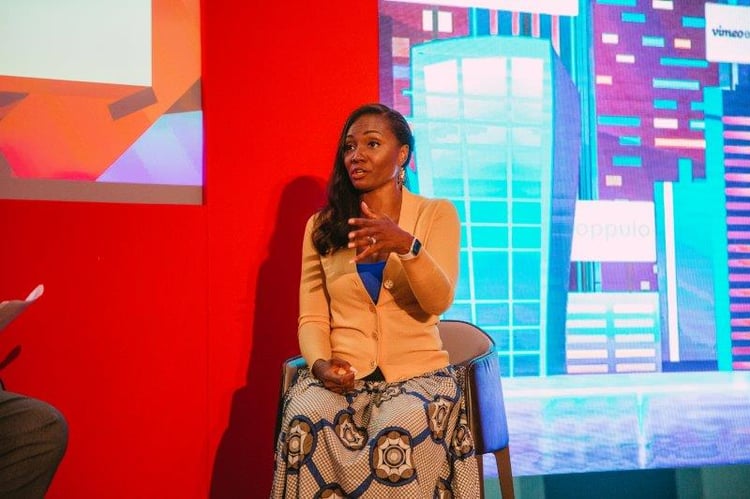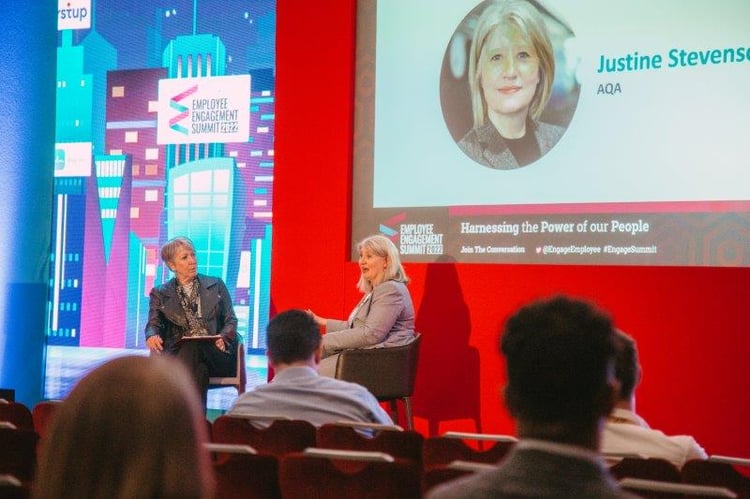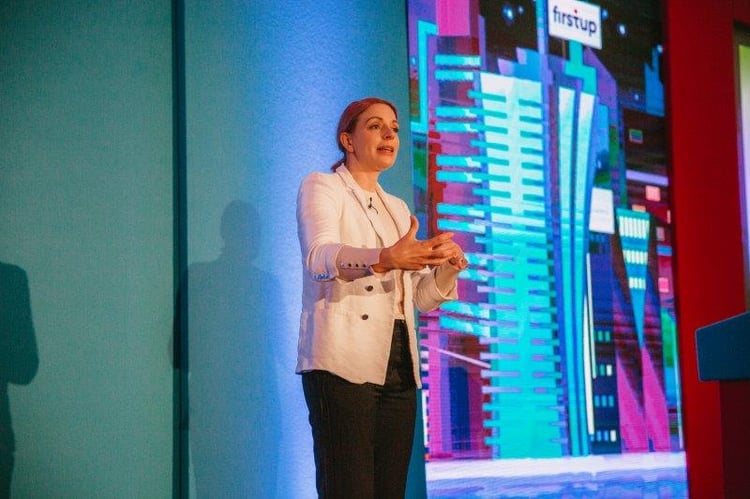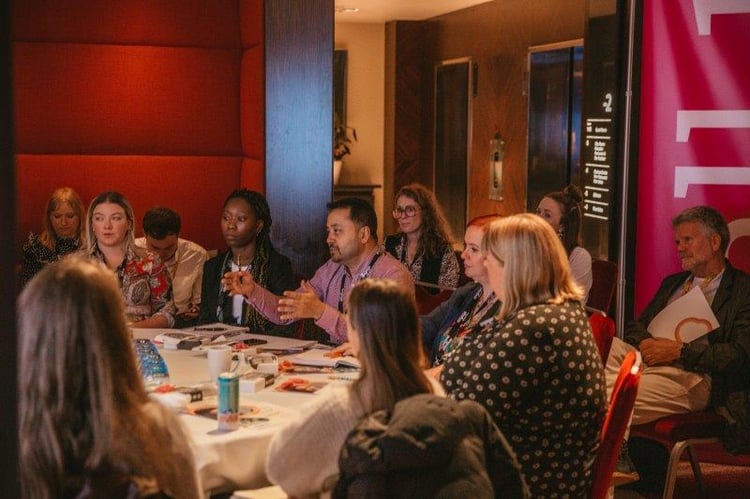 Employee Engagement in the New World of Work

There has been a seismic shift in the way that we work over the last two years and many of these strategies are here to stay. This stream will highlight what the future of employee engagement looks like.
The Future of Work

Our people are our biggest asset, so it's crucial that we make sure that 'work' is a place that provides the experiences that will enable our people to thrive.
Effective Strategies for Employee Engagement

It's so important to review and revise employee engagement strategies, so join this stream for innovative ideas relating to how to keep your people engaged.
Communication and Collaboration in the Modern Workplace

Communication and collaboration is increasingly taking centre stage in the quest for organisations to achieve higher and sustainable levels of employee engagement and productivity, particularly when employees are working remotely.
Wellbeing, Diversity & Inclusion

Probably the most crucial elements when it comes to employee engagement – join us to discover how to create a truly diverse, inclusive workplace where wellbeing takes centre stage.
Recruitment, Reward and Talent Retention

The great resignation has only highlighted the need to implement successful recruitment, reward and talent retention strategies. Join us to discover how to recruit the best talent and keep them engaged with your organisation.
Can Employee Experience Provide Competitive Advantage?

Our people are fast becoming the only way you will ever achieve a competitive advantage as, when we unlock the potential of our employees, we can drive customer experience to world class levels. Employees become our competitive advantage when they feel so engaged that they go above and beyond. Join this stream to discover how to unlock the potential of your employees.
Employee Engagement Strategy and Leadership

Employee engagement and productivity can only be achieved if the correct strategies are in place and we have inspirational role model leaders to effect and implement those strategies to move the organisation forward in an age of uncertainty and disruption.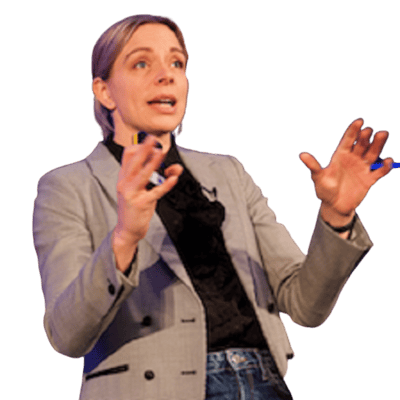 Kate Richardson-Walsh
Hockey Gold Medalist & Former Captain
Kate Richardson-Walsh was a part of the Great Britain and England hockey teams for over 15 years, captaining the squad for much of that time. She also led the team that won gold in the nail-biting final of the Rio Olympics. Playing in four Commonwealth Games, four World Cups and four Olympics, Kate was part of the team that took bronze at London 2012, but just two years later slumped to 11th in the world. Repeatedly voted as captain by her teammates, Kate was a key part of the leadership group charged with overhauling the team. From instilling a sense of professionalism and a will to win, to collectively adopting the team mantra 'Be the Difference, Create History and Inspire the Future', she was vital to turning the team around. Despite a tricky route to the final in Rio, their widely admired team spirit saw them emerge victorious from a final that had the nation on the edge of its seats. Kate examines how the team went from despair to beating the best in the world. She considers what a winning culture means and how a disparate group, often containing individuals that usually compete against each other, can come together. Looking at how a team changes, yet needs to remain coherent and focused, she also speaks about the role of the leader in maintaining morale, unity and belief.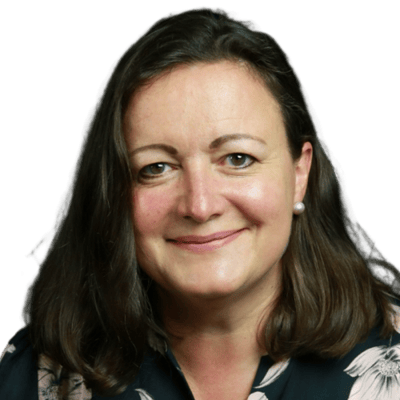 Cath Possamai
Amazon
EMEA Talent Acquisition Director
Cath has worked in recruitment and talent management for over 20 years. During this time, her leadership roles have encompassed both 'in house' positions and working as an outsourced partner. She has worked across Financial Services, IT, Telco, BPO, Retail/ Logistics and Defence and has been a champion of open and positive collaboration between organisations. During her career she has led significant change programmes in order to deliver operational success. Cath is passionate about diversity, equity and inclusion, and about driving closer ties between industry and the education sector in order to help young people into rewarding careers. She is delighted therefore to be Vice Chair of the Institute of Student Employers (ISE) and a Patron of Motivational Preparation Colleges (MPCT). Cath is currently Talent Acquisition Director for EMEA and APAC for Amazon Worldwide Operations. In any spare time she enjoys playing cricket and hockey, cycling, skiing and cooking and spending time with her two teenage sons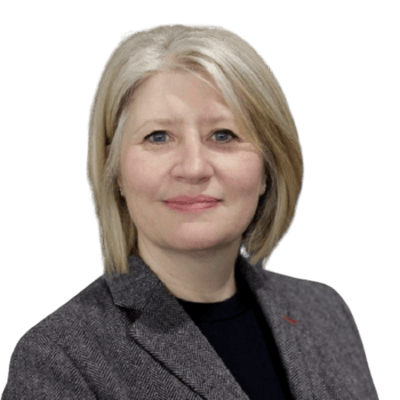 Justine Stevenson
AQA
Head of Internal Communication and Employee Engagement
I am a passionate believer in Internal Communication, in the benefits to organisations and the individuals working in them. The ability to help people really connect with their workplace and engage in their work is a real privilege and I love every minute of it. I have more than 15 years of experience of internal communication across Government, Financial Services and FMCG. I have worked extensively in international and global organisations and enjoy communicating across cultures - with all the opportunities and challenges that brings. My specialties include: Internal Communication; Employee Engagement; Change Communication; and Communication Strategy and Planning. I have worked with many senior leaders, coaching them on their communication approach and working with them to develop appropriate communication plans. Having spent 10 years as a journalist and newspaper editor earlier in my career, writing is a strength, as are presentation skills. And 10 years working for the Government means I have strong procurement skills - good at spotting best value. I love my work and the opportunities it had brought. I also love how much it changes and evolves. As a Fellow of the Institute of Internal Communication, and the Board member responsible for Awards and Events, I spend a lot of time keeping up with latest trends and how others are putting them to best use.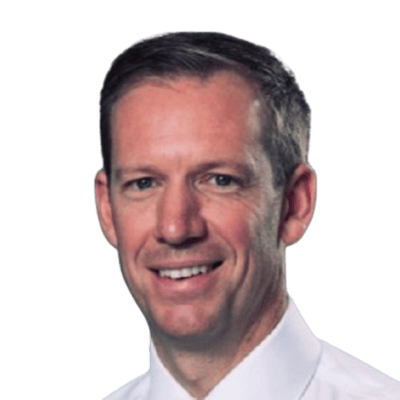 Sam Bleazard
Fortnum & Mason
Employee Communication and Engagement Lead
With a 25 year+ career in Communications, working in sectors as varied as Retail (for the John Lewis Partnership and Fortnum & Mason), FMCG (@ Unilever), Central Government (The Cabinet Office) and Media (at Dow Jones) - Sam Bleazard has a love of engagement and authentic human stories. Recent experience includes serving as Head of Internal Communication at global construction and infrastructure group Laing O'Rourke, where Sam was part of a team whose work helped to modernise the industry and transform their digital workplace, during a period critical to kick-starting the UK economy post-COVID. During the Covid-19 pandemic Sam also started two podcast shows - Comms from the Shed, talking to those with extraordinary personal and professional pandemic stories to share, and How Can U Just Leave Me Standing? a show for music lovers, exploring the extended cultural influence of artist Prince. He continues to enjoy a love of storytelling in all its forms.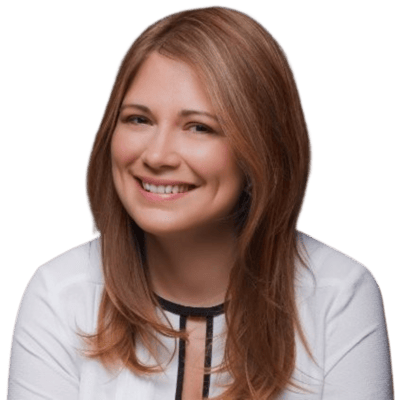 Margarita Echeverria
Vodafone
Global Head of Talent Assessment
Executive HR professional with a successful track record in helping organisations and teams to improve business performance through behavioural change. Extensive experience working internationally in fast paced organisations in talent development and talent acquisition, leading the delivery of leadership and people development programmes, talent management practices and talent assessment initiatives. Also experienced driving diversity and inclusion projects to increase gender diversity and fair candidate assessment. Expert in psychometric assessment, coaching and with a master's in education and learning technologies.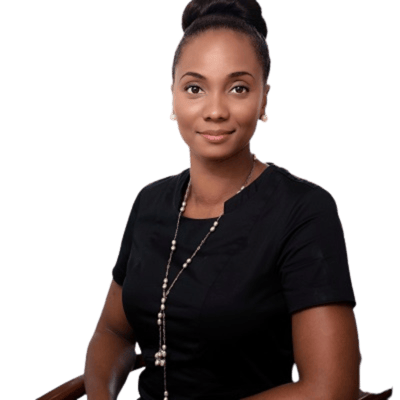 Danielle Jones
BP
Global Head of Employee Advocacy
Danielle A. Jones-Hunte is a business leader with expertise in building and leading high performing communications strategies for multinational companies, government agencies and start-ups. With 15+ years of international experience, Danielle's work shapes lives - not just the bottom line. Danielle is currently the Global Head of Employee Advocacy at bp, the company at the forefront of re-imagining energy. Her team's work affects 50,000 employees and audiences in 70 countries. Her experience at bp includes multi-media campaign strategy, advocacy, media relations, speech writing and corporate communications. In 2020, Danielle led the people and culture communication strategy for the largest transformation in bp's 100-year history affecting 60,000 employees. Danielle's career has spanned three continents. Some of her most memorable experiences include leading communication strategy for transformation at Reliance Industries in Mumbai and launching a fashion label. In 2003, Danielle founded her own communication consultancy and has advised executives in the Finance, FMCG, entertainment and marketing arenas. A previous media personality, she is sought out by executives for her leadership presence and public speaking coaching. Danielle has been published by the International Association of Business Communicators and has been the feature speaker for various conferences including the Women's Power Lunch at the International Trade Centre in Geneva. Her work launching agility at bp was recently featured in McKinsey Quarterly. Danielle holds a Masters Degree in Communication from Howard University, a certificate in leadership from Stanford University and is a wife and mother dedicated to changing the world one character at a time.
Sarah Maskell
Guy's and St Thomas'​ NHS Foundation Trust
Director Equality, Diversity and Inclusion
Director level leadership on people matters, specifically Diversity & Inclusion. From strategic papers and executive coaching through to events and communications campaigns, I am experienced and aligned to the challenges of balancing engagement, resources and business outcomes. I am committed and aspire to address systemic bias and use transparent data capture to support evidence-based decisions that represent the desires of a workforce who feel valued, respected and inspired to reach their potential. Operating at every level from local to global for organisations up to 240,000 employees, responsible for ensuring delivery of a coherent and consistent approach to improving the lives experience to all colleagues, and customers through the continued development of a diverse workforce and inclusive culture. Working with regional and business line leaders, offering professional consultancy, integration and engagement expertise to support the development and maturity of D&I. Going beyond the typical approach of HR and Gender, I excel in environments where I am challenged and work hard to translate the current state into a future where each person is valued.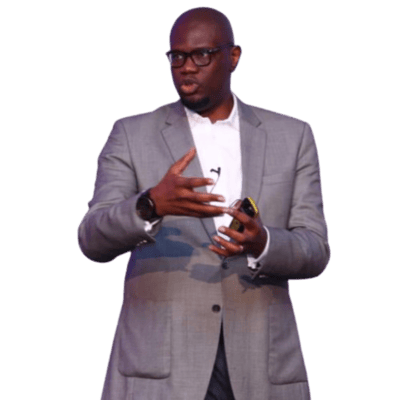 Oluyomi Okunowo
Wella Company
VP, Global Reward & HRIS
Oluyomi is currently VP and Global Head of Reward and HRIS at Wella Company, with responsibility for Total Reward (Compensation, Benefits and Mobility), HRIS, Payroll and HR Data Management across all Wella businesses in more than 30 countries. Prior to his current role he was VP, Global Compensation at COTY. Oluyomi has a wealth of experience leading Compensation and Benefits programs across multiple industries and geographies, including the Pharma industry with AstraZeneca as Regional Reward Lead responsible for Russia, Eurasia, Middle East and Africa (including Turkey) and in Banking as Compensation and Benefits Head for Citibank Africa. He has a keen interest in leveraging the link between Performance and Reward to drive business outcomes and is currently keen to see the evolution of Reward Management as Talent and Workforce Management evolve in the Digital age, more importantly in the post COVID world.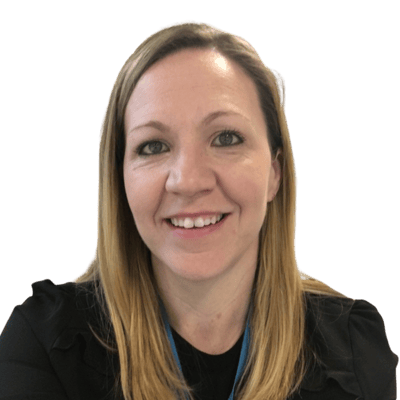 Sarah Hood
Bupa
Global Head of Engagement
People all around the world are rethinking how they work and why they work. It's never been a more important time to listen, learn and act on what your employees are sharing. Sarah has worked at Bupa for nearly 20 years, with a background in customer service and operations management in both health clinics and contact centres, before making the switch to HR in 2015. Sarah now leads Bupa's engagement strategy and vision, and the delivery of a global listening program connecting all employees. Bupa employs 85,000 people in a mixture of healthcare provision and healthcare funding businesses around the world. In her role Sarah has also been leading the launch and embedding of Bupa's refreshed values.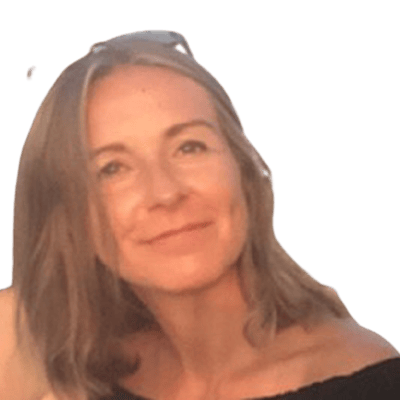 Nicola Liss
ZSL
Senior Organisational Development & Inclusion Manager
Nicola works as Senior Organisational Development & Inclusion Manager for Zoological Society of London (ZSL) and has done so for the past 5 years. Nicola's background includes education, early careers, learning and development, diversity and inclusion and organisational development. Having also managed a successful and significant programme at Tate Gallery, Nicola has had the pleasure of working in some very interesting environments. Experience acquired over the years has involved culture change, leadership development, talent management and wellbeing strategy, with a focus on diversity and inclusion over the last two years.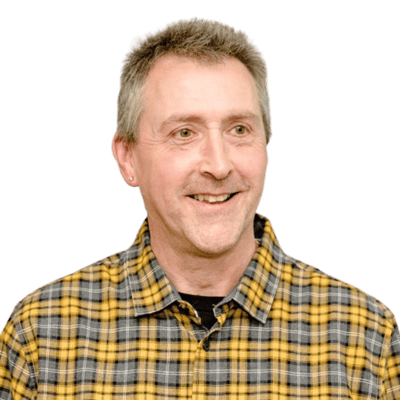 Paul Deemer
NHS Employers
Head of Diversity & Inclusion
Paul has been a HR professional for over 30 years. He has worked in local government, the voluntary sector and the health service – with particular experience in the fields of recruitment, employee relations, employment law and diversity. When working for Barnardo's he took on the role of national equality and diversity manager. After a short spell as a HR lead in an NHS trust, he was seconded into the Department of Health and Social Care's Equality and Diversity Team to help them develop the first national strategy in this area. Paul currently works for NHS Employers – which represents and supports NHS trusts across England – and is helping NHS organisations to embed diversity and inclusion good practice across the NHS. He also works on various diversity working groups and initiatives – with bodies such as the Chartered Institute of Linguists and the Recruitment Industry Disability Initiative – and writes frequently about all aspects of diversity through various social media channels.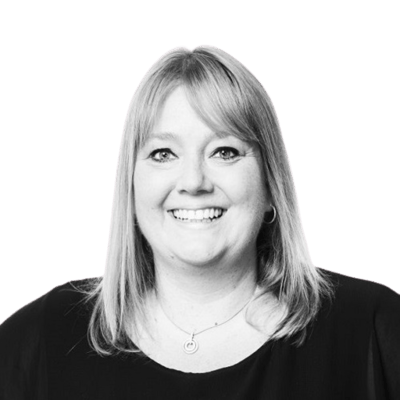 Belinda Vazquez
TUI
Workspace Director
Having worked at TUI for over 23 years, it will come as no surprise I am passionate about travel! I started my career within the tour operator sector of our business, deciding what destinations and hotels we offer our customers. Working for such a large organisation gave me the opportunity to move around the business, taking on a number of roles within IT, Airline and Distribution divisions, as well as running our business in Ireland. My most recent role, Director of Retail within our UK and Ireland business, found me working with my other passion, people. With just over 600 stores and 4,500 travel experts pre Pandemic, it gave me the opportunity to work closely with an amazing, passionate group of individuals. Of course over the last 2 years the role looked very different, as we had to manage all the change that came with the pandemic. 10 months ago, we spotted an opportunity to redefine our ways of working within TUI. We wanted to ensure we built on the lessons learnt through the pandemic and adapt. We introduced the Workspace Director role, my current position and one that is ever evolving in today's world.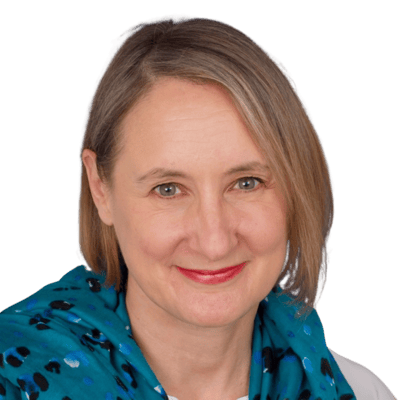 Nicole Bearne
Mercedes-AMG Petronas Formula One Team
Internal Communications Manager
Nicole Bearne has over 20 years' experience of Board-level operations in the fast-paced world of Formula One Motor Racing. She currently manages Internal Communications, Employee Events and Corporate Social Responsibility at the 8-time world championship winning Mercedes-AMG Petronas Formula One Team. Nicole's experience encompasses employee communication and engagement with high-performance teams in the world's most technologically advanced sport. Nicole has a degree in Russian and International Relations and a Master's degree in Organisational Behaviour. She is a Member of Chartered Institute of Public Relations (MCIPR) and an Accredited PR Practitioner. Fluent in Russian, Nicole spent several years living and working in Russia. She continues to study organisational psychology and her research interests include voice and silence as information-sharing mechanisms in organisations, psychological safety and leader-follower exchange. She is also interested in work wellbeing and neurodiversity in the workplace.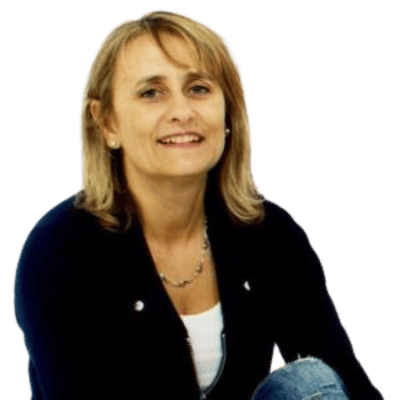 Chris Burton
Microsoft
Senior Business Programme Manager
Chris leads a team in Microsoft Customer Services and Support leading on employee experience - with focus on the key
pillars of culture and environment. The team are at the forefront of transformation in support; leveraging employee
engagement, work health balance and work place design for customer success.
Chris is passionate about helping businesses deliver results through an engaged and thriving workforce. Her team partners with corporate global programmes and local stakeholders to create a portfolio of experiences and opportunities to connect and belong at Microsoft. Her hobbies are tennis and camping.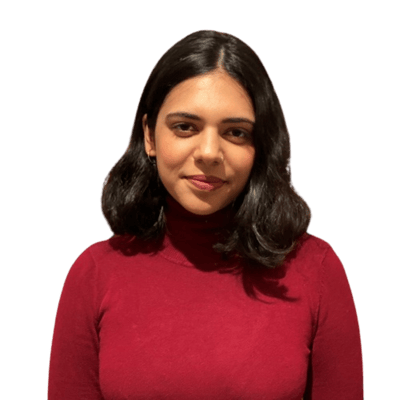 Himangini Khanna
Epidemic Sound
Global Head of People Engagement
In her role as Head of People Engagement at recently crowned tech unicorn, Epidemic Sound, Himangini is a champion of communication with experience supervising executive corporate and departmental communications, including tone of voice, with a specialty in impactful messaging that allows company culture and employee engagement to seamlessly meet. Prior to Epidemic Sound, she worked as a Strategic PR Consultant for London-based firm The Crowd &I, where she counted clients in the tech scale-up sector such as iZettle and Love Home Swap. A citizen of the world, she has lived in Oslo, Mumbai, and London, and now calls Stockholm home.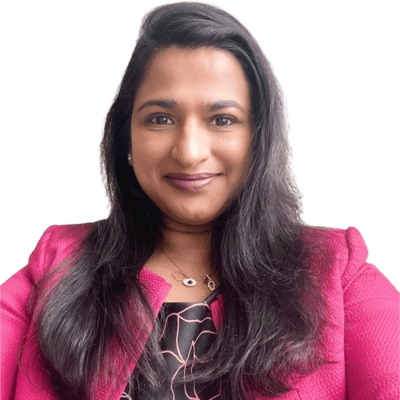 Akita Somani
Elavon
SVP Diversity Equity Inclusion Champion
Akita has over 21 years of international experience in retail financial services and payments, with U.S. Bank (Elavon), Mastercard, Visa, Citi, Barclays and HSBC, across different roles in business transformation, propositions, strategy and business development. Having lived and worked in five different countries, she brings a rich understanding of markets at different stages of development, and diverse cultures, across Asia, Europe, Middle East & Africa. She completed her Bachelors from Delhi University and MBA from XLRI Jamshedpur In her role as the Diversity, Equity and Inclusion Champion at U.S. Bank and a member of the Women in Payments ASEAN Advisory Board, Akita relentlessly drives constructive actions on building diversity, equity and inclusion in the industry. She was also shortlisted for the Women in Payments 2021 'Advocate for Women' Award for EMEA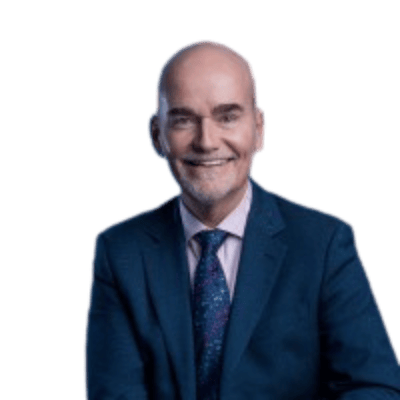 David Blackburn
Financial Services Compensation Scheme (FSCS)
Chief People Officer
David Blackburn is one of the most awarded HR professionals working in the UK today and the HR Brilliance Awards HR Professional of the Year 2021. He is listed as one the top 100 HR Directors in the World in the HRD Global 100 2021 and is a Chartered Companion of the Chartered Institute of Personnel and Development (CIPD). This is the highest accolade and level of membership awarded by the CIPD professional body and the selection of individuals to enter this group is made directly by the CIPD Board. With almost 25 years' experience in leading all aspects of Human Resources, David is currently the Chief People Officer of the Financial Services Compensation Scheme (FSCS), recognised as the 4th Most Inclusive Employer in the UK and a Times Top 50 Employer for Women. Prior to his current role he worked across both the private and not-for-profit sectors. David is a graduate of the University of Aberdeen and the London Business School; a Fellow of the Royal Society of the Arts, Manufactures and Commerce; the Institute of Leadership and Management and a Member of the Guild of HR Professionals. He speaks regularly at events in the UK and beyond.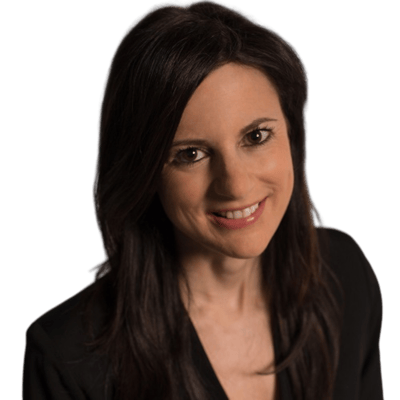 Nicole Linger
Edelman
Head of Employee Experience & Change, EMEA
Nicole leads Edelman's Employee Experience & Change Practice across the EMEA region. She works with organisations to create strategies and experiences that drive behaviour change. Passionate about creating better workplaces, her expertise covers culture and change communications, M&A, crisis, internal communication and insights. Before joining Edelman, Nicole was a Partner at Gallup where she focused on designing and leading employee communication, leadership, measurement and change programmes. Nicole has partnered with global organisations in a variety of industries - pharmaceutical, CPG, fashion, retail, professional services, technology and manufacturing. Clients include Mars, Kering, GSK, Cap Gemini, Microsoft, Heineken and ABB.
"After such a long time it was great to take time to reconnect with the external world, here from credible speakers and learn from others in the same field."
Diversity & Inclusion Lead, John Lewis

VENUE DETAILS
The Brewery
52 Chiswell Street, , London EC1Y 4SD
">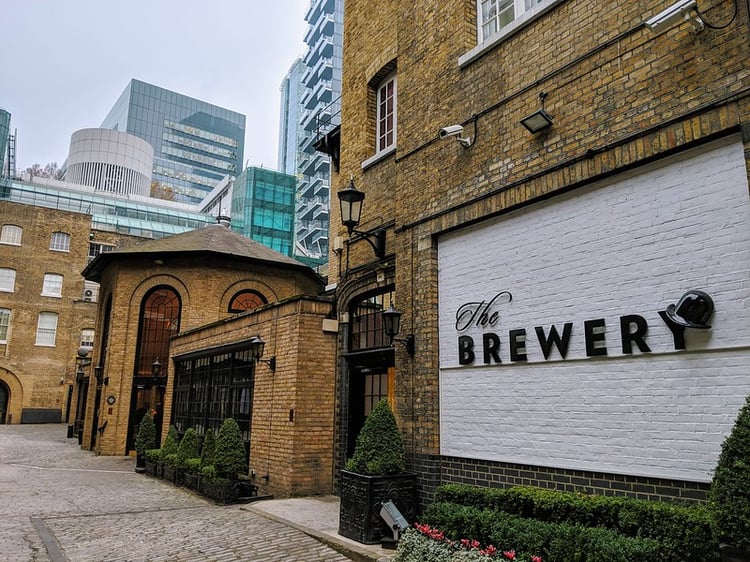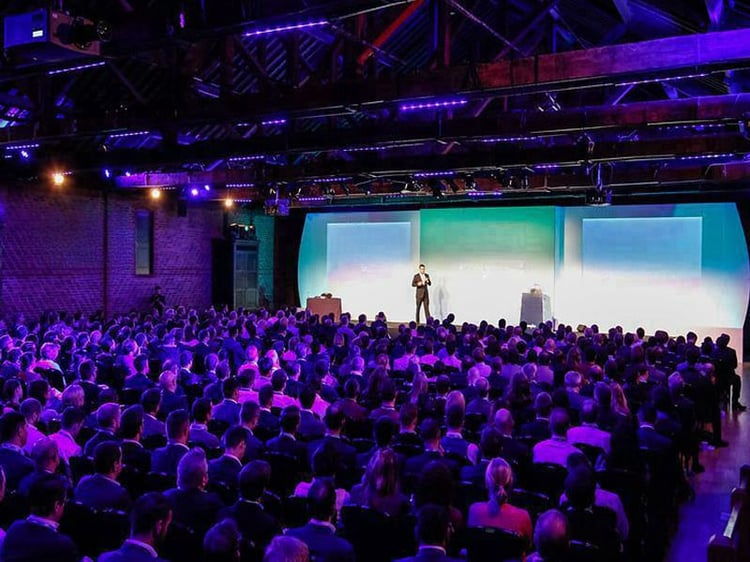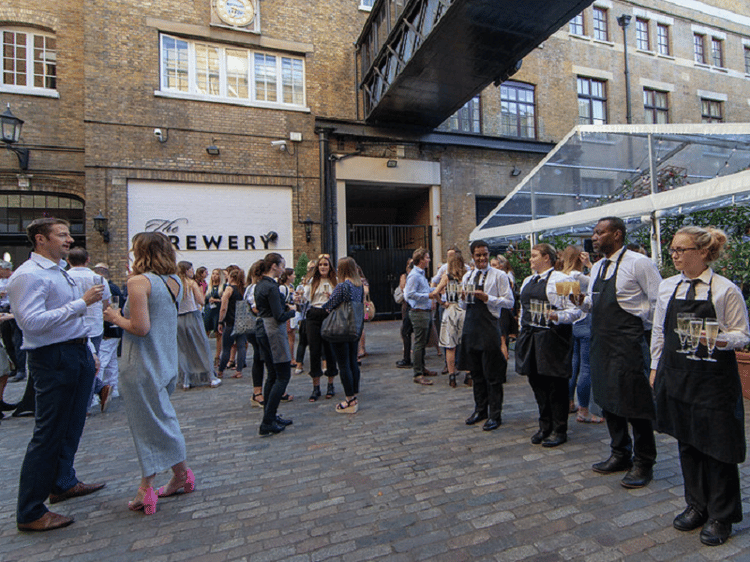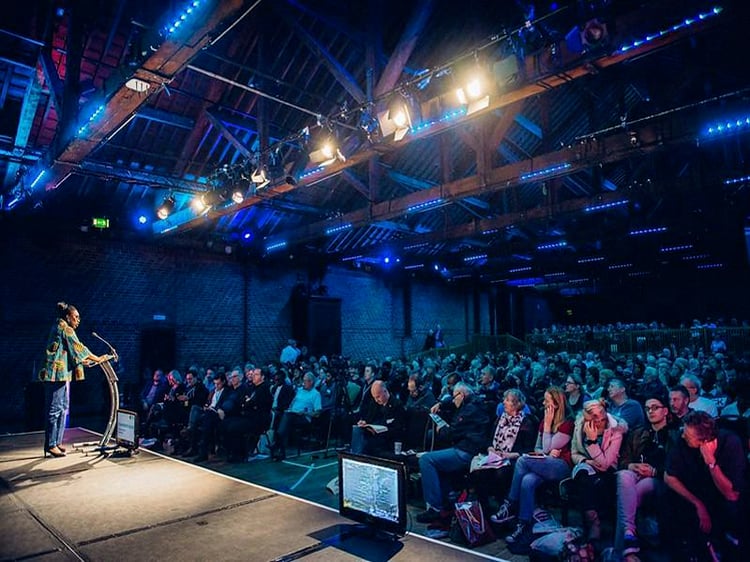 Take the Northern Line towards Morden on the London Underground
Depart at Moorgate Station
Walk north on Moorgate/A501 for 7 minutes
Turn left on to Chiswell St
The Brewery will be on your left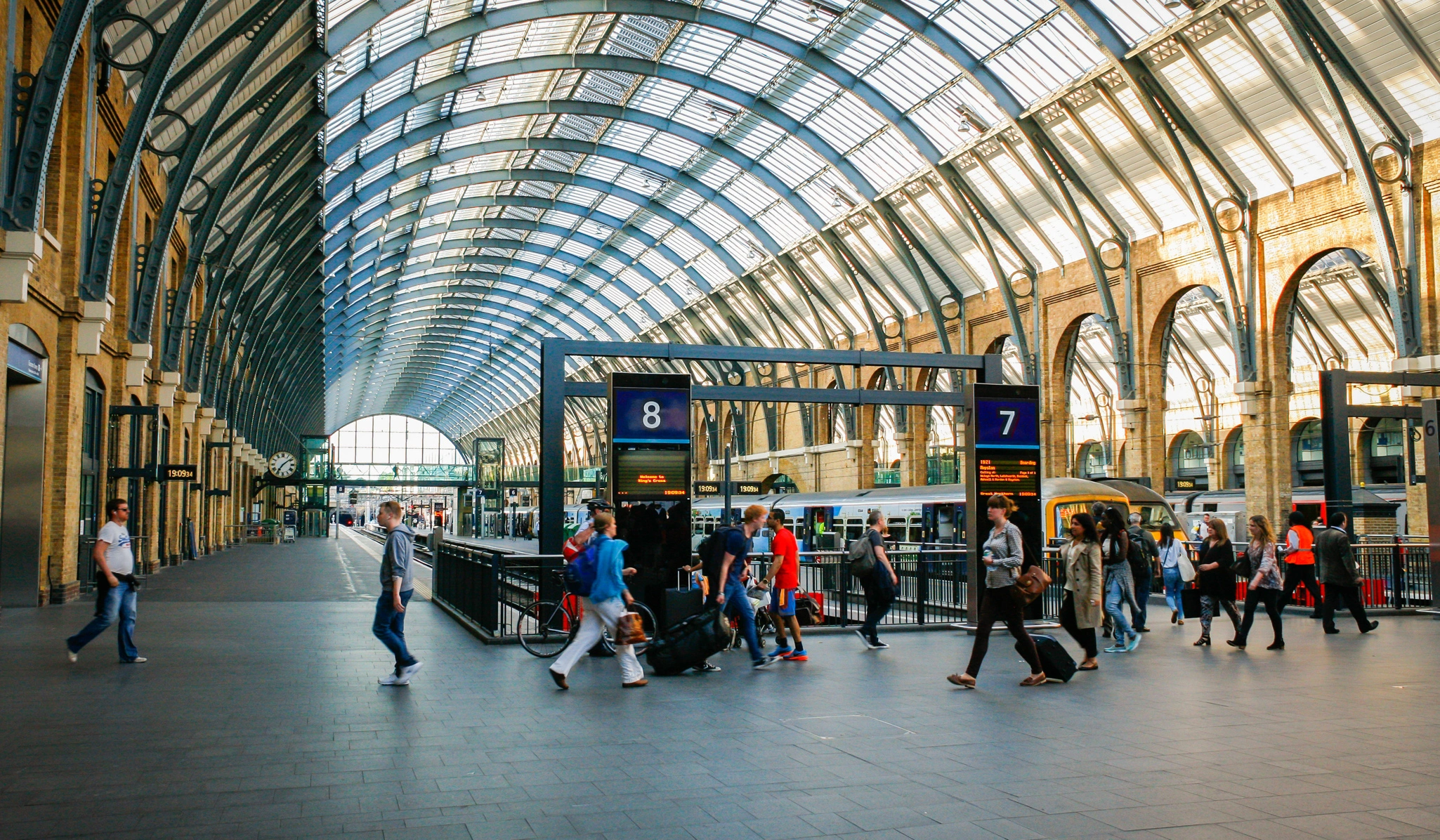 Take the Heathrow Express to Paddington Station
Take the Elizabeth Line on the London Underground towards Abbey Wood
Depart at Liverpool Street Station
Walk West on Liverpool Street
Turn left onto Eldon St
Continue straight on South Pl, Ropemaker St and Moor Ln
Turn left onto Chiswell St
The Brewery will be on your left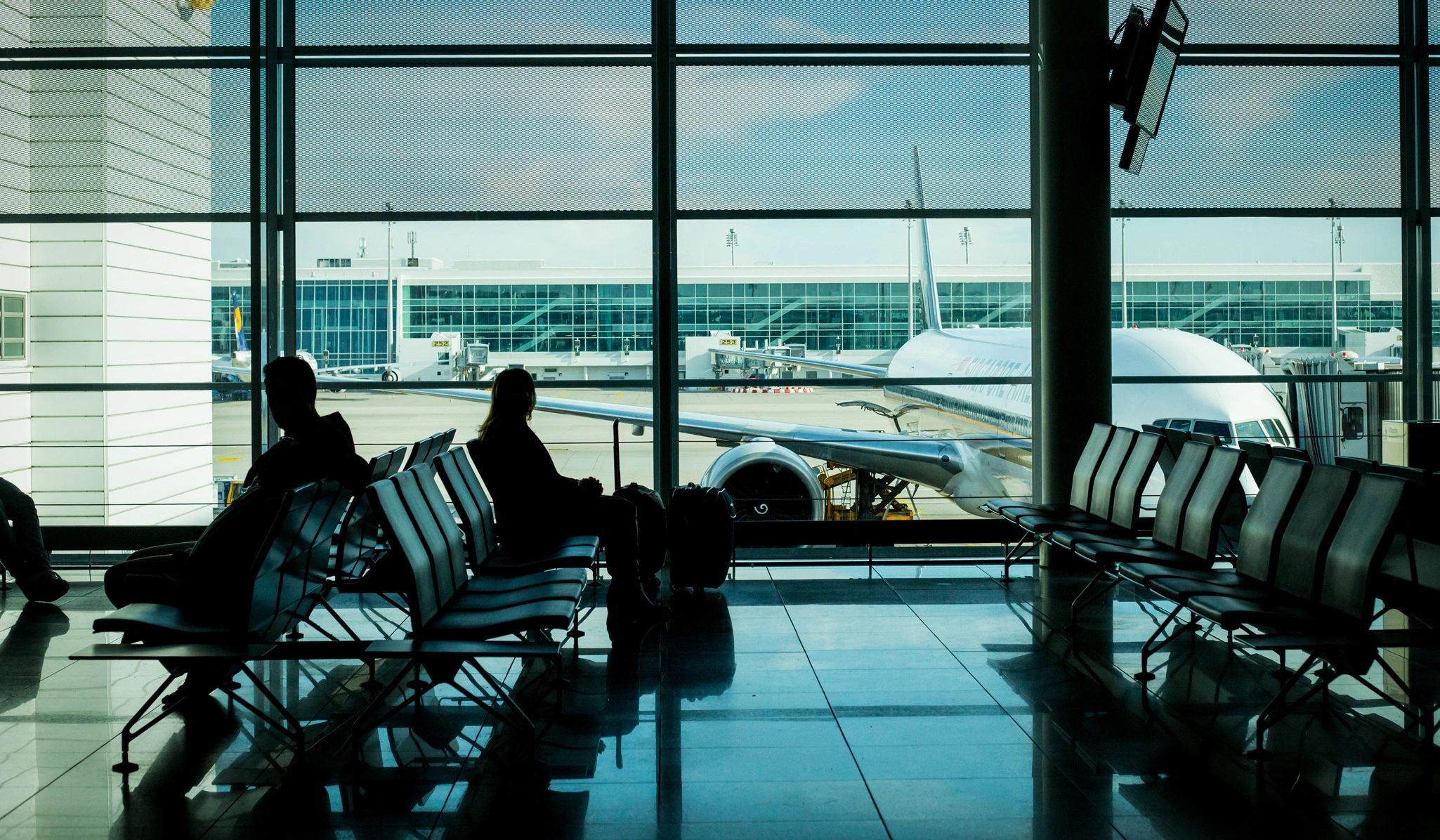 Take the Thames Link towards Cambridge
Depart at London Bridge
Take the Northern Line on the London Underground towards High Barnet
Depart at Moorgate
Walk North on Moorgate/A501
Turn left onto Chiswell St
The Brewery will be on your left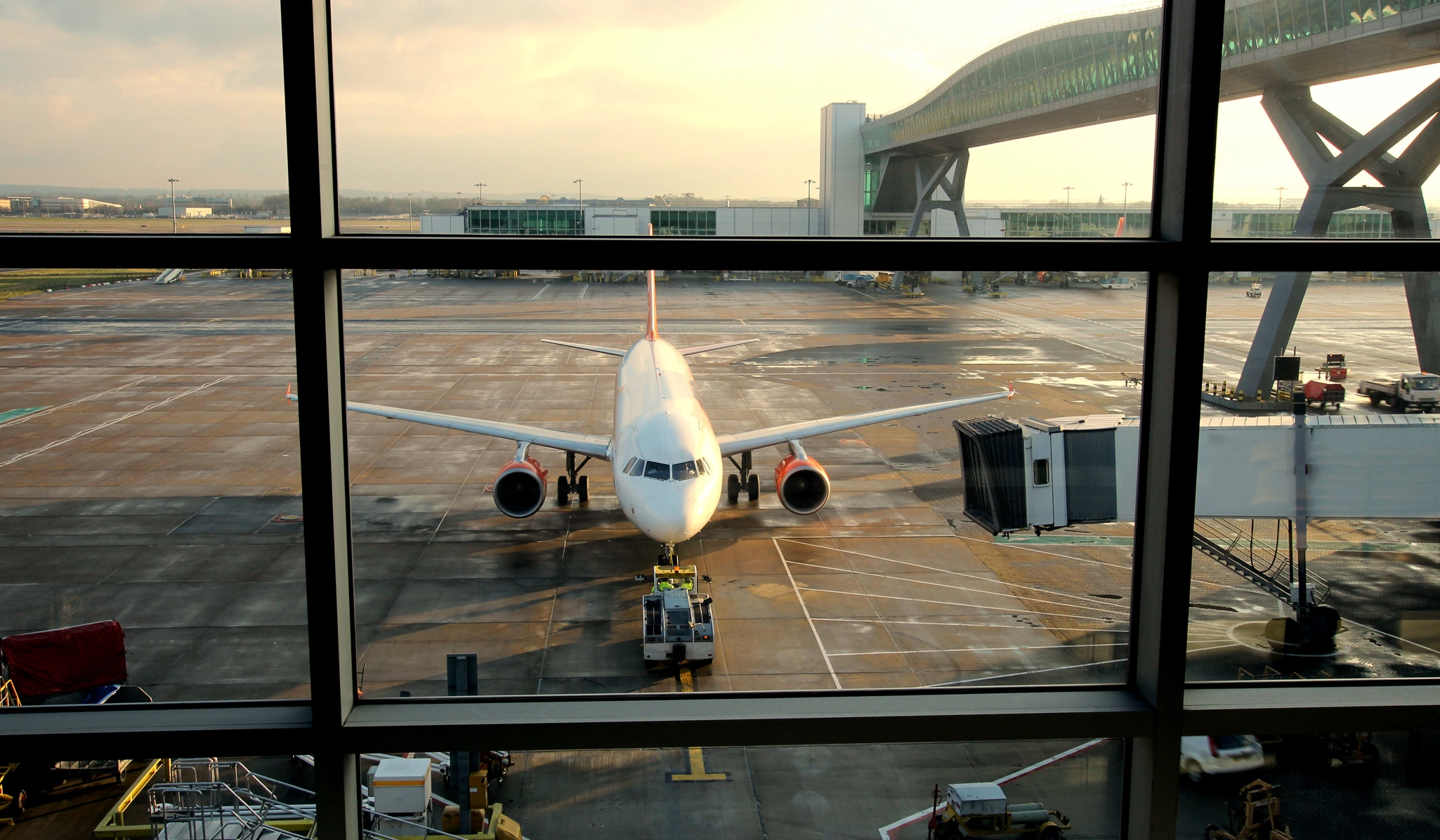 Take the Stansted Express to Liverpool Street Station
Head South toward Liverpool St
Turn right onto Liverpool St
Turn right onto Broad St
Turn left onto Eldon St
Continue onto South Pl, Ropemaker St and Moor Ln
Turn left onto Chiswell St
The Brewery will be on your left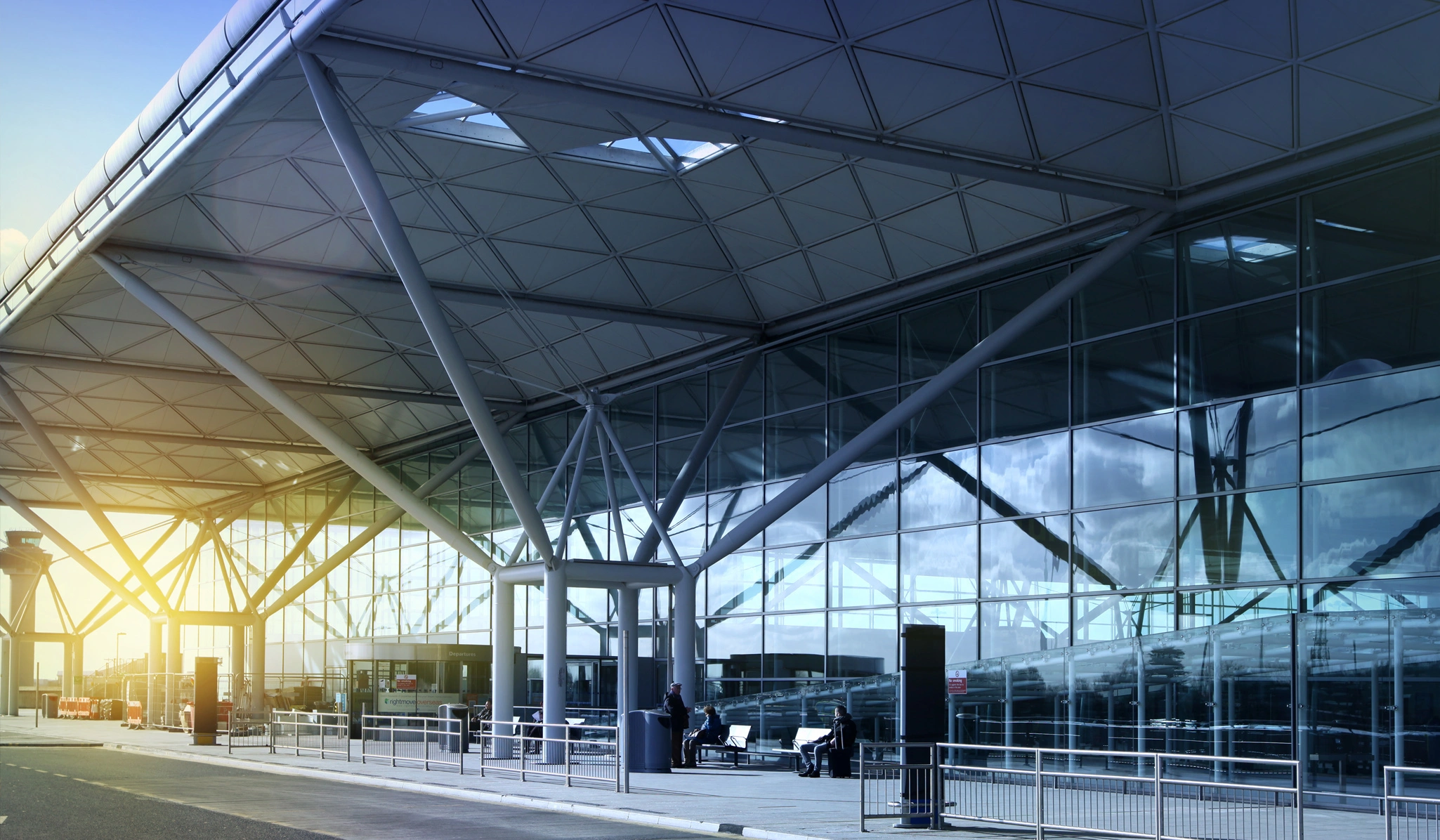 Most Popular
Single Ticket
50% off until 15th of February

Usual Price - £595+VAT

4 Halls of Case Study Content

Event Networking

Interviews

Panel Debates

1-2-1 Meetings

Focus Groups

Lunch Provided

After-Event Drinks

Registrations are subject to approval
Group Ticket
Bring the team

3 Halls of Case Study Content

Event Networking

Interview

Panel Debates

1-2-1 Meetings

Focus Group

Lunch Provided

After-Event Drinks

Registrations are subject to approval
Supplier Ticket
For Suppliers

4 Halls of Case Study Content

Networking and Commercial Opportunities

Event Networking

Interviews

Panel Debates

Lunch Provided

After Event Drinks

Registrations are subject to approval