harnessing the power of our people
After 2023 saw the industry's largest event of its kind welcome over 1000 attendees to The Brewery, London, we are very excited to once again define the future of engagement on 1st May 2024 at the 11th edition of the Employee Engagement Summit.
Next year promises case studies, live interviews and panel discussions that showcase the importance of high-impact, purpose-driven employee engagement strategies through a lens that focuses on how organisational culture, collaboration, wellbeing and leadership buy-in are the the key to breeding high-performing, engaged teams.
Those that join us next year will have the chance to equip themselves with the tools needed to break the mould and create a people-centric culture where employees thrive.
Key facts
4 Content Stages
Round Table Sessions
15 Topic Streams
1000+ Delegates
Networking Party
70+ Presentations
WHAT TO EXPECT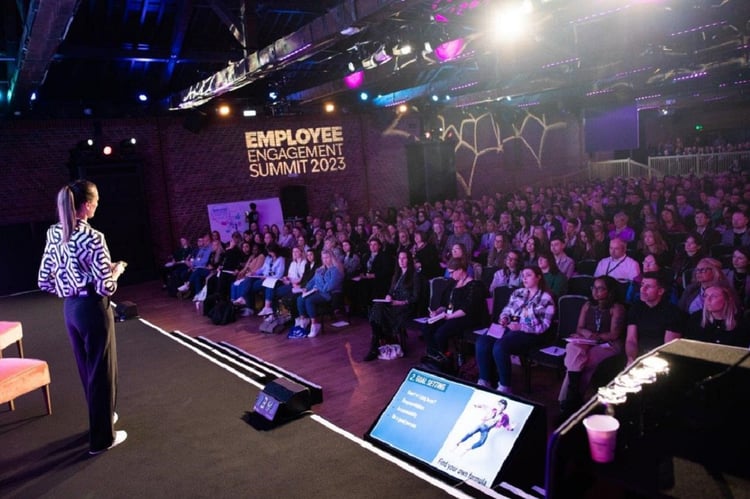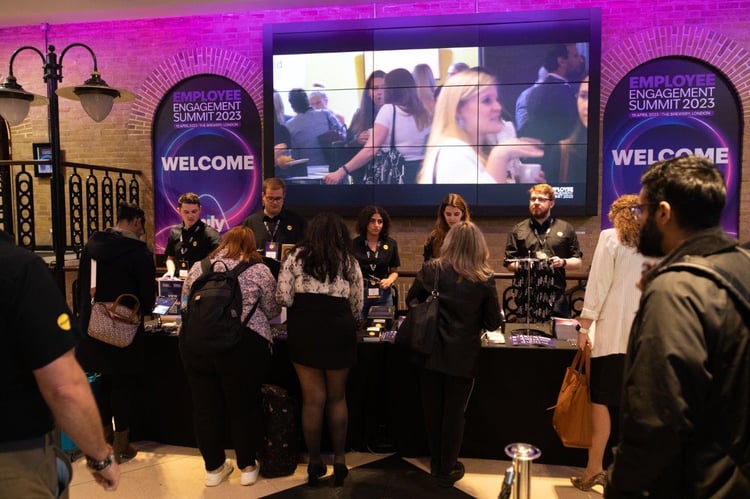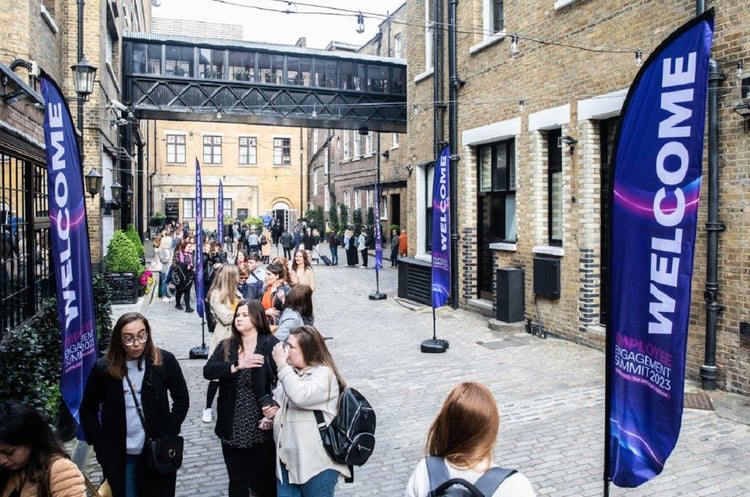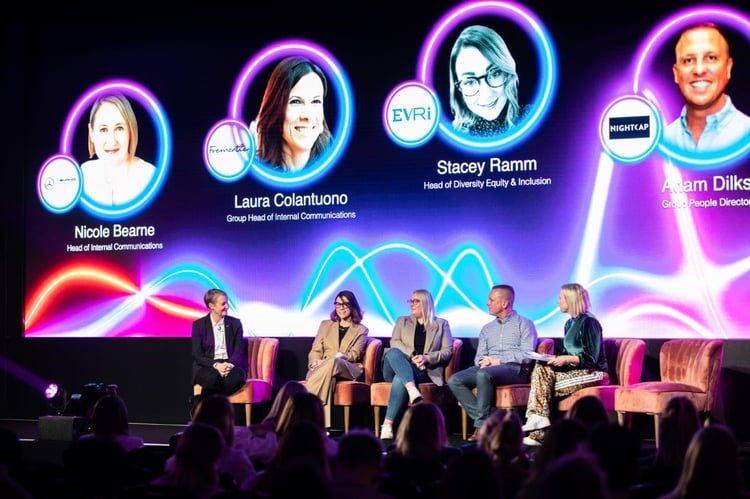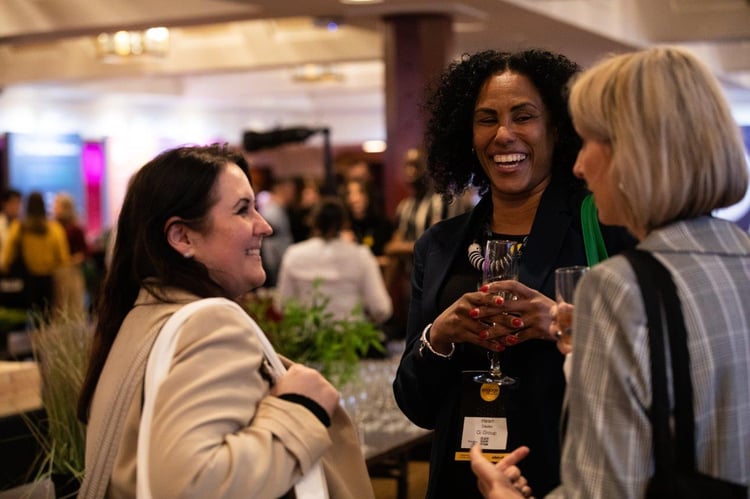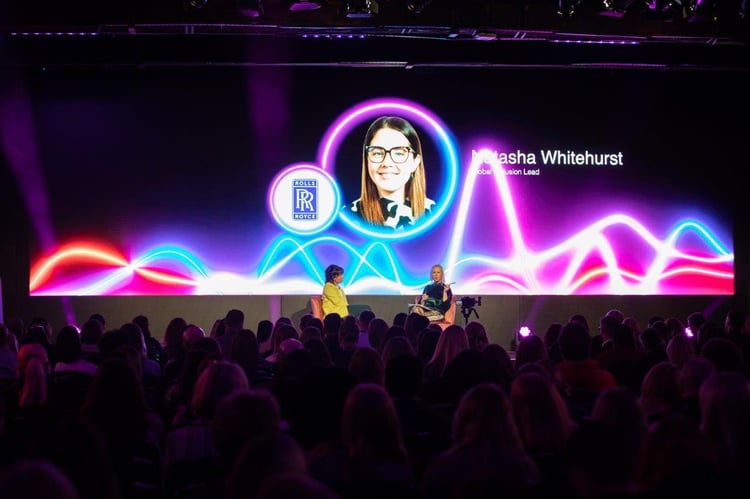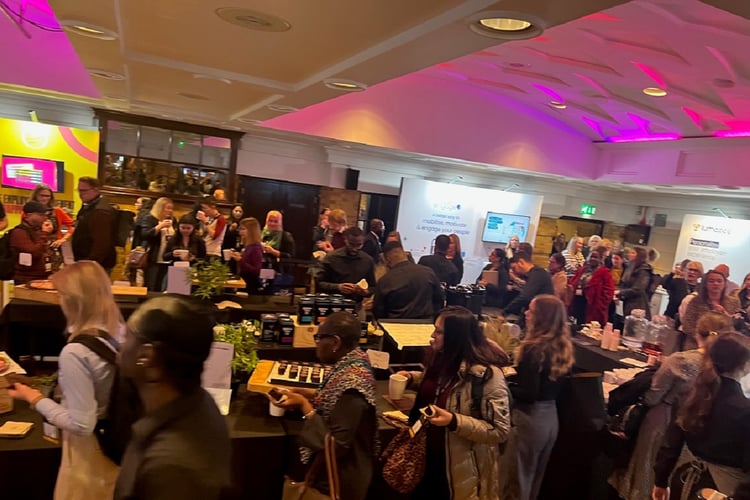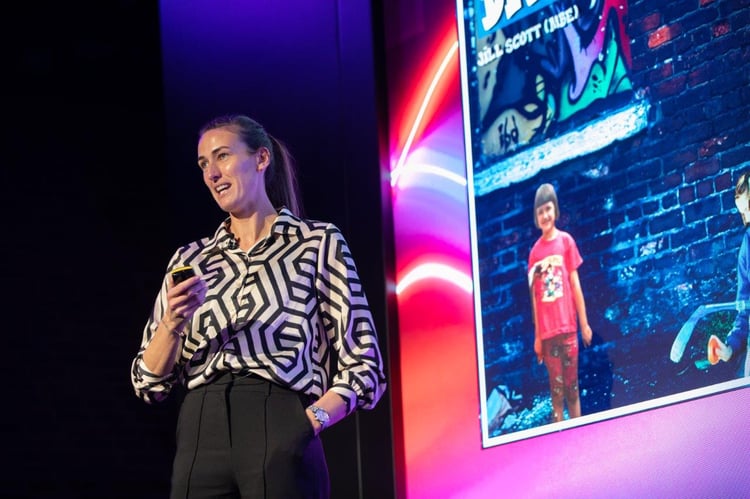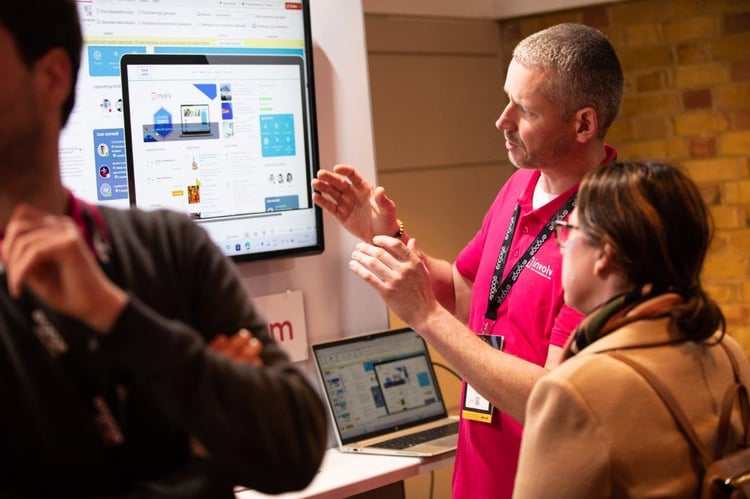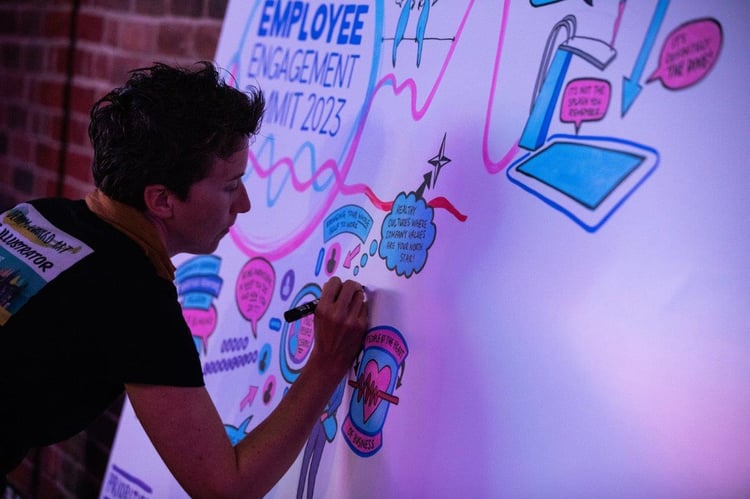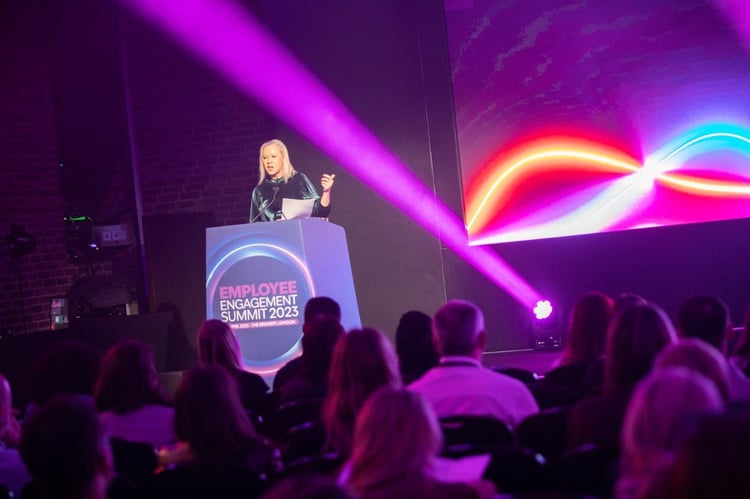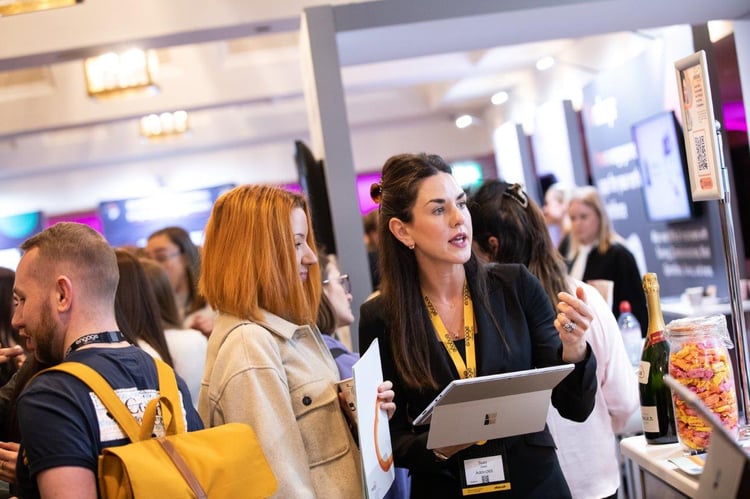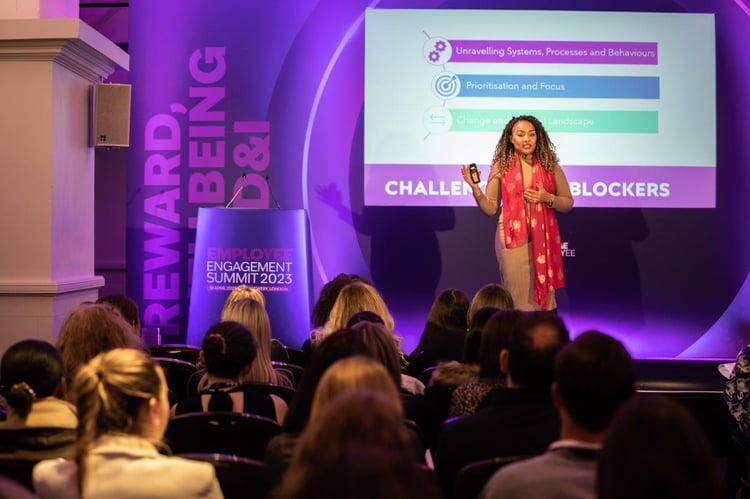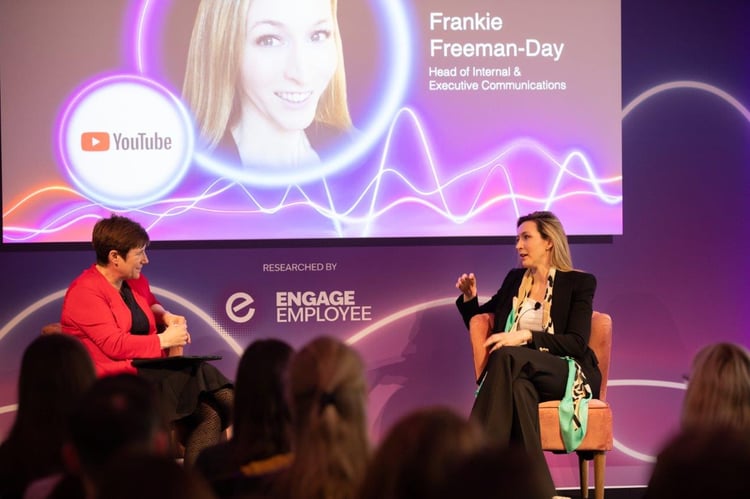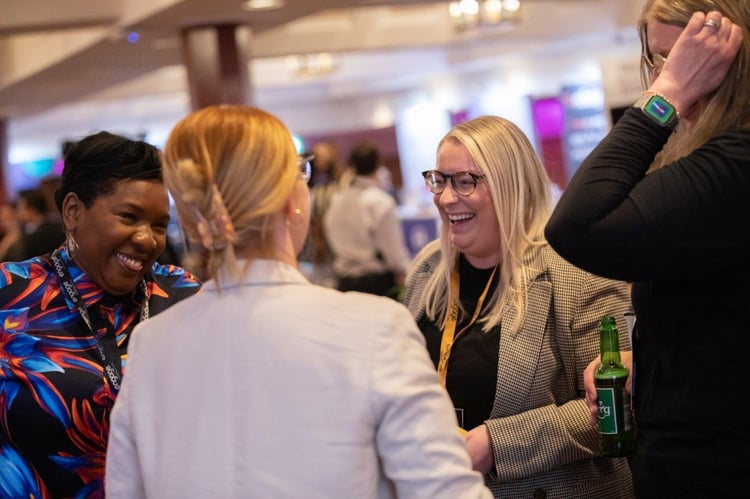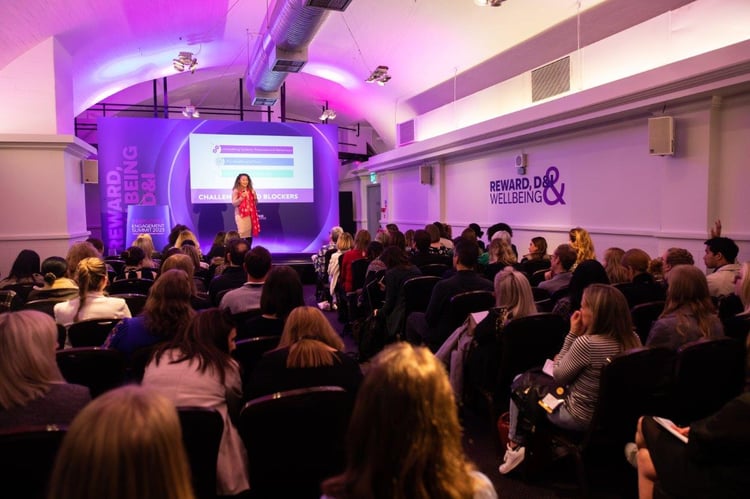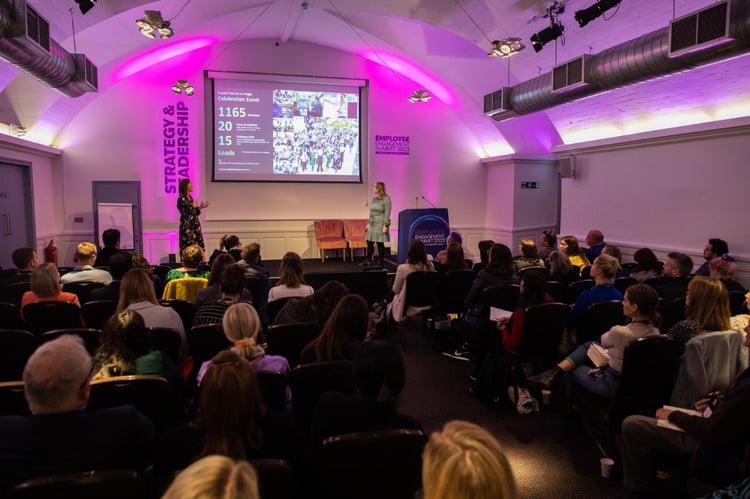 Employee Engagement in the New World of Work

There has been a seismic shift in the way that we work over the last two years and many of these strategies are here to stay. This stream will highlight what the future of employee engagement looks like.
The Future of Employee Engagement

Our people are our biggest asset, so it's crucial that we make sure that 'work' is a place that provides the experiences that will enable our people to thrive.
Effective Strategies for Employee Engagement

It's so important to review and revise employee engagement strategies, so join this stream for innovative ideas relating to how to keep your people engaged.
Communication and Collaboration in the Modern Workplace

Communication and collaboration is increasingly taking centre stage in the quest for organisations to achieve higher and sustainable levels of employee engagement and productivity, particularly when employees are working remotely.
Wellbeing, Diversity & Inclusion

Probably the most crucial elements when it comes to employee engagement – join us to discover how to create a truly diverse, inclusive workplace where wellbeing takes centre stage.
Recruitment, Reward and Talent Retention

The great resignation has only highlighted the need to implement successful recruitment, reward and talent retention strategies. Join us to discover how to recruit the best talent and keep them engaged with your organisation.
Can Employee Experience Provide Competitive Advantage?

Our people are fast becoming the only way you will ever achieve a competitive advantage as, when we unlock the potential of our employees, we can drive customer experience to world class levels. Employees become our competitive advantage when they feel so engaged that they go above and beyond. Join this stream to discover how to unlock the potential of your employees.
Employee Engagement Strategy and Leadership

Employee engagement and productivity can only be achieved if the correct strategies are in place and we have inspirational role model leaders to effect and implement those strategies to move the organisation forward in an age of uncertainty and disruption.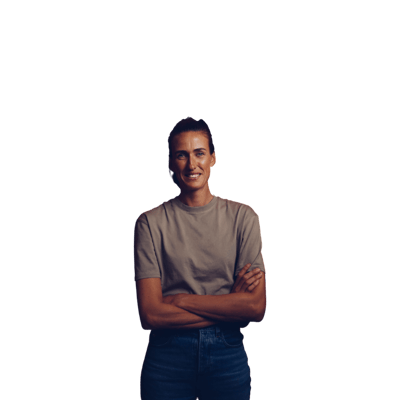 Jill Scott
Women's Euro 2022 Champion, Queen of the Jungle & Soccer Aid Captain
One of England's most decorated players, Jill Scott is one of the few Lionesses to have surpassed 150 caps. After featuring at nine major tournaments, she got a winners' medal as part of the team who won EURO 2022 on home soil. An infectious character off the pitch, and a player for the big occasion on it, the influential midfielder stepped up to the plate whenever her country needed her most. Her England career was punctuated with some key strikes – the winner against Netherlands in the EURO 2009 semi-final, the equaliser against Belgium in EURO 2017 qualifying, and the finish in the 3-0 win over Wales which sealed England's place at France 2019. Jill began her career with her hometown Sunderland, before spending seven years at Everton and then joining City in 2013. She later had loan spells back at Everton and Aston Villa. She won her hundredth cap against Australia in 2015, before clocking up another fifty over the following six seasons. When Jill started the 3-0 win over Cameroon at France 2019, it was her eighteenth appearance at a World Cup final, the most of any England player in history. Jill retired from football as the second-highest capped player. During her time in the game, she won every domestic honour, including the Women's Super League title with City, and four women's FA Cups. Jill was voted FA Players' Player of the Year, FA International Player of the Year, and was appointed an MBE for services to women's football. She also entered the jungle and was crowned the winner of I'm A Celebrity Get Me Out of Here.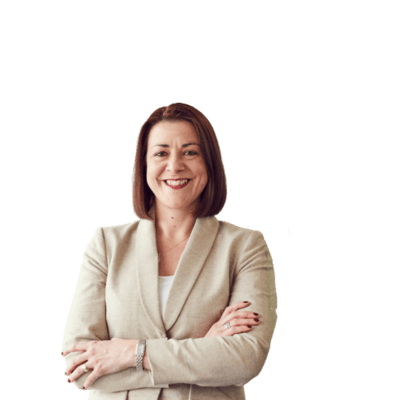 Nikki Humphrey
Virgin Group
Chief People Officer
I'm the Chief People Officer for the Virgin Group, Board Director of Virgin Hotels, and trustee of Virgin Unite. Creating workplaces where people find their full potential and feel like they truly belong is my greatest passion. Joining the Virgin Family has been one of the most rewarding career moves I've made. Following board-level experience in retail, banking, insurance, asset management, media, manufacturing, and engineering, I joined Virgin Atlantic as Chief People Officer and was immediately impressed by how forward-thinking, people-first and purpose-driven the brand was. Richard Branson has always said that if you take care of your employees, they'll take care of your business – and it's incredible to see how this ethos filters across the Virgin family, covering five different sectors and continents. Over the years, I've seen how people (including myself) thrive in environments where human connection, inclusion, ambition and progress sit at the heart of the business. I've also realised there is nothing more motivating than unlocking the potential of individuals, teams and businesses.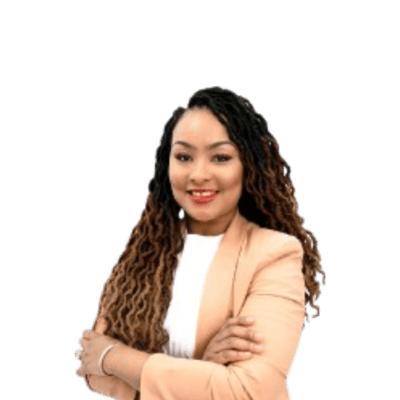 Winnie Annan-Forson
Royal Mail
Head of Diversity, Equity and Inclusion
Winnie Annan-Forson is an award-winning Head of Diversity, Equity and Inclusion within the Logistics and Transport industry, leading the DEI strategy and team for an organisation with circa 140,000 employees. Her previous experience spans across various disciplines within the Financial Services industry including Learning and Development, HR Strategy and Partnering, Retail and Business Banking, before pivoting into DEI. She is an experienced DEI strategist and speaker, lending her thought leadership and lived experience across various facets of DEI, including the generational, gender, race and socio-economic lens. She is an ICF-accredited coach and is passionate about creating equitable spaces that enable underrepresented groups to thrive and spends a lot of time advocating for positive outcomes for others. Winnie is a Black British Business Awards Professional Services and We Are The City Award winner, recognized for building diverse communities that drive social change. She is a first-generation immigrant raised in Ghana, West Africa, is Christian and is married with two daughters.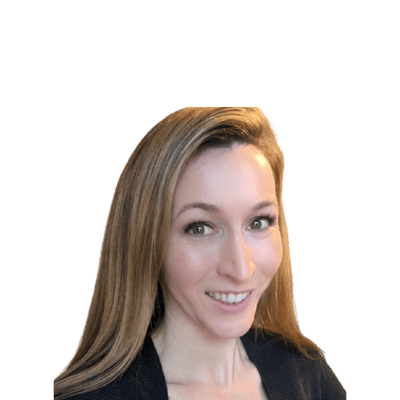 Frankie Freeman-Day
YouTube
Head of Internal & Executive Communications
Frankie Freeman-Day is senior communications executive and former financial journalist, with almost a decade's experience in Google's EMEA leadership team. Frankie is currently Head of Internal & Executive Communications for Europe, the Middle East & Africa at YouTube, previously overseeing Internal & Executive Comms for Google's EMEA Sales business. She has extensive experience in internal and executive communications, crisis and change communications, employee engagement, corporate communications, media coaching, speech writing and events. Prior to joining Google, Frankie was a reporter for The Wall Street Journal in London and San Francisco. She holds a Master's in Communication from Stanford University.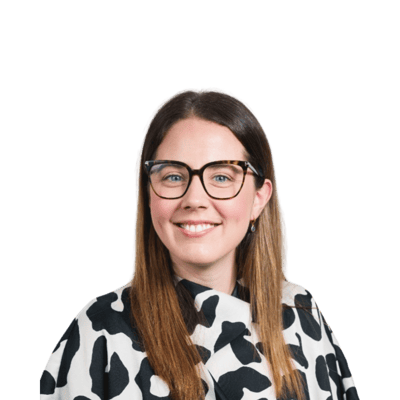 Natasha Whitehurst
Rolls-Royce
Global Inclusion Lead
Natasha has extensive experience within multiple industries, where she has gained operational and generalist HR experience, over the last 5 years she has specialised in Diversity, Inclusion & Belonging. An experienced speaker, facilitator and training professional, she uses her lived experience to help business leaders develop their own inclusive behaviours. She is currently bringing inclusion to life at Rolls-Royce -championing inclusion to support the winning culture globally, finding strength in working together, both inside and outside of the business, harnessing the diversity of people and perspectives. Natasha is co-founder and co-host of 'D&I Spy: Inclusion Uncovered' a weekly podcast, taking inclusion back to basics, tackling often unspoken topics with a number of high-profile guests from the entertainment, sport and business worlds. Natasha is experienced working with people and talent teams to establish more inclusive recruitment practices, and attracting diverse talent, which earned her a coveted spot on the Global Diversity List 2020.
Natasha lives in London, is a proud northerner. Natasha has endometriosis from which she campaigns and has found a new passion for running. She loves reading and learning, often travelling to feed her curiosity.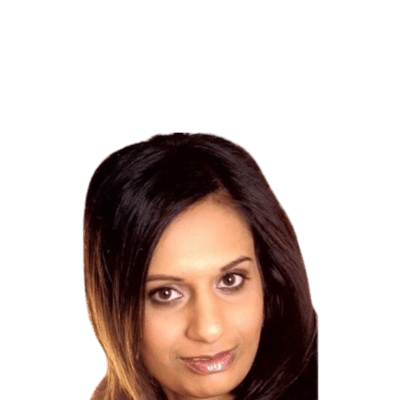 Sonia Gupta
Diageo
Global Head, Leadership Development
Sonia is a highly experienced global leader, with deep expertise in leading value-driven, transformational organsiational change programmes in culture, talent and leadership development. Her unique background of management consulting and industry roles across different cultures and sectors has inspired her to bring creativity and curiosity to diverse teams to achieve extraordinary business results.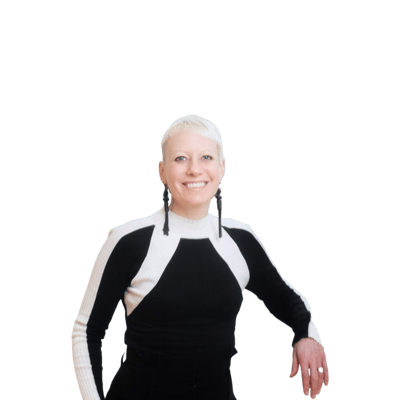 Tor Goldfield
Expedia Group
Senior Director, Internal Communications
Tor has been at Expedia Group for six years and leads internal communications across Expedia Group's three operating divisions, which span marketing, business to business (B2B) and product and technology. Tor and her international team are responsible for deepening business knowledge, sharing strategic progress, supporting key business initiatives and enhancing community and culture within and across the three divisional groups. Prior to joining Expedia Group, Tor worked in a variety of internal and external comms roles, including PR and content marketing. She has an MSc in Marketing Communications from Birkbeck, University of London.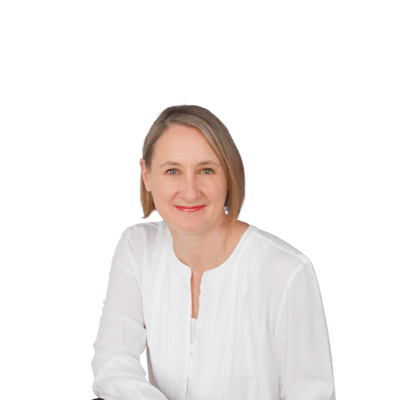 Nicole Bearne
Mercedes-AMG Petronas Formula One Team
Head of Internal Communications
Over a 25-year career in the fast-paced world of Formula One motor racing, Nicole Bearne has contributed to winning nine Constructors' and eight Drivers' World Championship titles. Her experience spans executive and technical operations, internal communications and employee engagement. Nicole brings a blend of academic rigour and extensive real-world experience to building high-performing, people-centric organisations. Her research interests include employee voice and silence as information-sharing mechanisms in organisations, psychological safety and leader-follower exchange. She is also interested in work wellbeing and neurodiversity in the workplace. She holds a CIPR Diploma in Internal Communications and a Master's degree in Organisational Behaviour. She is a member of the Institute of Internal Communication, the Chartered Institute of Public Relations (MCIPR) and an Accredited PR Practitioner. Nicole speaks fluent Russian and also spent several years living and working in the former Soviet Union.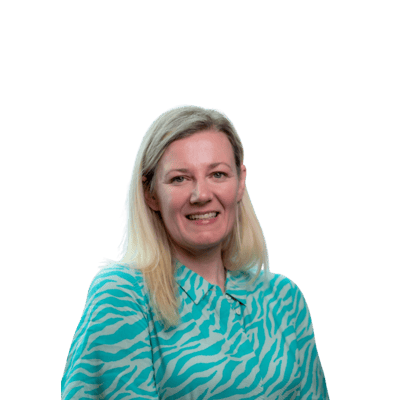 Joanne Conway
EY UK
Head of Diversity Equity & Inclusion
Joanne is proud to be listed on the Northern Power Womens list, and is the Head of Diversity, Equity & Inclusiveness at EY UK. Joanne previously led the Global DE&I strategy for EY and is an accredited facilitator in Inclusive Leadership. She completed a Masters in HR Management with a dissertation in Psychological Safety in minority groups. With a background in Finance and Psychology she builds trusting relationships and focuses on outcome driven results to build sustainable culture change. Guest lecturer at Salford University, school governor and an advisor to GNE football club. Joanne is a doctoral student at Cranfield University researching the topic of privilege. In particular about the role of social identity and inclusion at work in conceptualisations of privilege with a focus on Race, Gender and Class.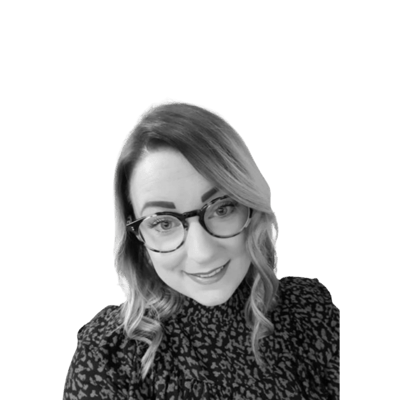 Stacey Ramm
Evri
Head of Diversity Equity & Inclusion
Stacey has spent most of her early career in the Talent and Resourcing space, before moving into the world of DE&I and Culture. Stacey is currently setting and leading the strategic direction of both DE&I and Wellbeing agenda at Evri (formerly known as Hermes Parcelnet) for c.8000 colleagues. Prior to Evri, Stacey was the DE&I Lead for Virgin Media, then Virgin Media O2, following the merger in June 2021, leading the DE&I agenda for c.17,000 colleagues. Stacey is incredibly passionate about DE&I and Culture, using her own personal lived experience to drive positive, meaningful, and sustainable change.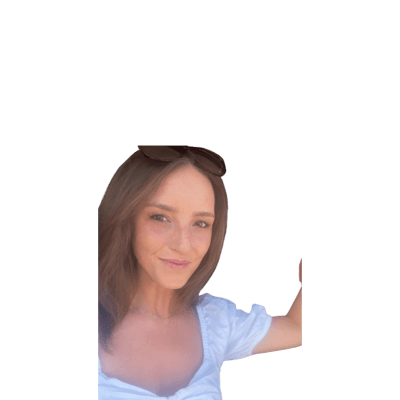 Holly Gaffney
Lloyds Bank
Communities Lead, Future Workplace
An experienced events and community manager, I work on the development & growth of our Workplace Communities and centralised programme of events within Lloyds Banking Group. I support our communities nationally to plan, organise and deliver high quality, memorable events that always aim exceed expectations. I have built an extensive network of contacts through my involvement at the cutting edge of the events industry and this, together with experience of building trusted, business-focused relationships means that I am able to work with internal and external partners to drive change and increase engagement across the organisation and make LBG a great place to work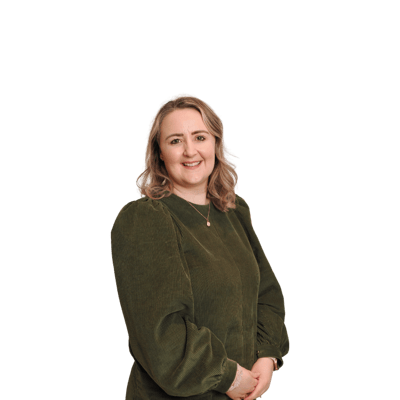 Sarah Tait
Lloyds Bank
Workplace Adoption Lead
I lead Workplace Adoption at Lloyds Banking Group (LBG) which includes the adoption of our offices, tech & tools; including Microsoft M365. My team inform, empower & connect colleagues across the organisation to ensure they have the best experience when using our spaces, tech & tools and ultimately so they love to work at LBG. The adoption of our offices includes having strong Workplace Communities where we are working with senior leaders, a group of colleague volunteers and local businesses to drive engagement, fun & a sense of community within our offices. Outside of work I am a Neuro Linguistic Programming (NLP) Master Practitioner where I coach females in the corporate industry to achieve more balance, peace and confidence in their life. I am super passionate about driving conversations on mental health and am always learning and self developing.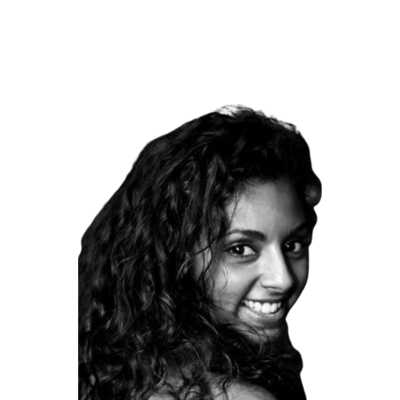 Sacha Harvey
Lucky Saint
People Director
Innovative and creative professional with 12 years' experience in Learning, Development & People Experience across food & beverage, hospitality, retail and online industries. Passionate about the development, performance and experience of people to improve wellbeing, maximise efficiency and increase profit.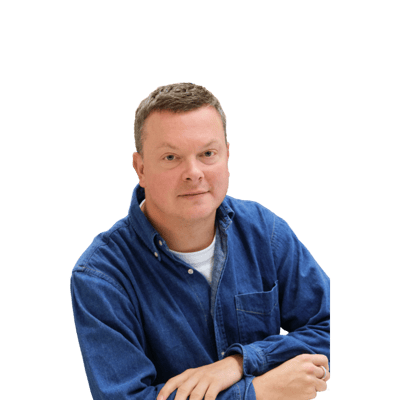 Glenn Grayson
River Island
People Engagement Lead
Creative communicator, innovator and storyteller, Glenn is on a mission to create memorable moments that surprise, amaze and inspire colleagues during their everyday working life, helping them to be engaged and love what they do. His award winning and industry recognised strategies have challenged the norm, turning the ordinary into extraordinary. Previously at Selfridges and heading up Missguided's internal communications and people experience, Glenn is now leading River Island's people engagement function, creating a unique and powerful communication and engagement experience for over '8,000 'Islanders'.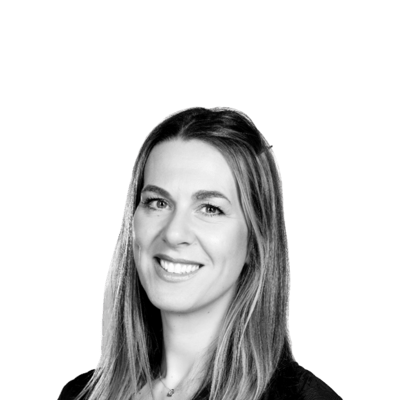 Natalie Spencer
HSBC
Head of Internal Communications, Commercial Banking and Global Banking & Markets
Experienced communications leader with 20+ years experience, including 11+ years with HSBC. Proven ability in developing and driving global communications strategies to deliver impactful results that support commercial business objectives, protect reputation, engage employees and strengthen organisational culture. Currently responsible for leading a global team of communicators that drive internal communications across HSBC's two global wholesale businesses. Strategic, proactive, results-driven and globally-connected. Champion for gender inclusivity and passionate about sustainability.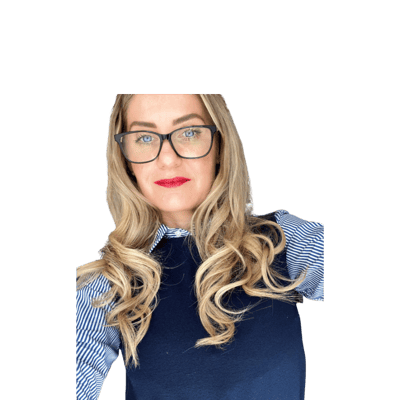 Charlotte Bailey
NHS
Director of People and Organisation Development
Charlotte has worked in the public sector for 25 years as an operational and corporate leader. She started her career in child psychology and has worked in both Local Government and the NHS. Charlotte has a passion for engagement and inclusion and has been named as one of the top 50 leaders by the HSJ and was awarded runner up public servant of the year for her approaches to engagement. Charlotte has published multiple books and developed resources to enhance inclusive practices. She worked on numerous national working groups to support improvement, including the introduction of a new profession into Education. Charlotte's journey in corporate service began after leading two major turnaround transformations in social care, where Charlotte realised her approach with the workforce was what made change and transformation a success. Charlotte has led workforce, communications, performance and transformation teams in large and complex organisations. The heart of her approach to a successful business has been through staff well-being, engagement, empowerment and organisational culture. Charlotte currently works at Central North West London as the Executive Director for People and OD and holds the corporate portfolio of Human Resources, Staff Well-Being, Organisational Development and Leaning and Equality, Inclusion and Diversity. She is also North West London's Integrated Care System Lead for People.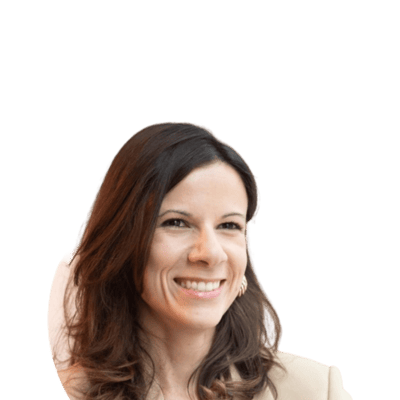 Laura Colantuono
Fremantle
Head of Internal Communications
Laura is a communications professional with over 12 years of experience gained in global organisations. She's Italian but has lived abroad for most of her life. Laura started her career as a journalist to then join Unilever Italy in 2010, where she discovered her passion for Internal Communications. In 2014, she joined the luxury fashion brand Fendi to lead the global IC function and in 2019 she moved to London, where she joined Harrods as Internal Communications Manager. In 2020, she returned to the FMCG sector and joined The Kraft Heinz Company as Head of Internal Communications, International. After a short-term assignment at the fintech Klarna, she has recently joined the media company Fremantle, where she leads the global Internal Communications team.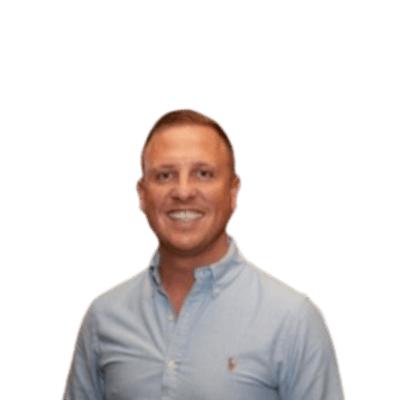 Adam Dilks
Nightcap Plc
Group People Director
Adam Dilks is the Group People Director at Nightcap PLC. Adam spent the beginning part of his career in retail, where he spent many years at Tesco finding his true passion for the people function, and in 2018 Adam joined the hospitality industry as part of the HR Leadership team at Greene King. Adam began his tenure at Greene King as Head of Employee Relations, and in 2020, Adam moved into the role of HR Director leading People Teams across the groups' Premium, Urban and Venture Brands Division. Adam joined Nightcap in March 2023 as Group People Director and is excited to get underway his ambitious people strategy. Adam's key focus is around connecting the management teams to the people strategy across the business, which is entirely centred around improving the employee experience through creating a culture of inclusion and belonging. Adam has a track record of building high performing diverse teams, who through his leadership, have supported businesses to achieve some remarkable results, including a step-change improvement in sustainable engagement, producing industry leading results. Outside of work, Adam has a huge passion for running, reading and spending time with his family.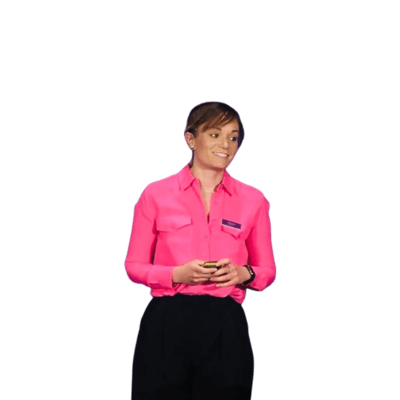 Becky Wollam
John Lewis Partnership
Purpose Activation Lead
Hi, I'm Becky and I work at the John Lewis Partnership. Today, I lead a Partnership-wide (Waitrose and John Lewis) transformation programme to 74,000 employees refreshing and embedding our 100 year old Purpose, work which has been recognised externally by the CorpComms awards, winning best embodiment of corporate purpose, best employee engagement and best internal comms campaign. I look forward to sharing our experiences and how, by putting our employees at the heart of our work, made all the difference during the event. Prior to this role, I have held a variety of roles, from being a Graduate trainee, leading a range of different shops, designing and delivering transformation programmes alongside now being the longest standing Director of the Partnership Board.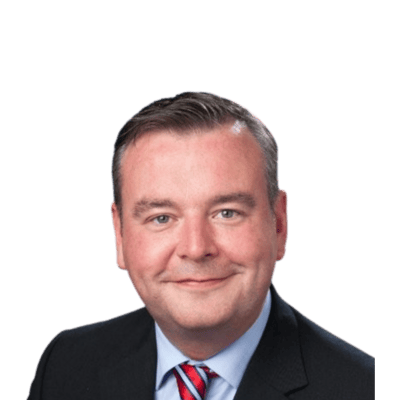 Simon Bailey
BT
Communications Lead
Simon leads communications on BT Group's major change and transformation initiative (The Better Workplace Programme). This project affects over 50,000 BT employees and is the UK's largest change project of this type involving changes to working practices, organisational structure and office locations in the UK. His role covers internal, external and public policy activities across the group which encompasses key divisions including Consumer (EE, BT, Plusnet), Business and Openreach. Previously, Simon was responsible for internal communications at Citi in the UK which employs around 10,000 colleagues across a number of offices from Canary Wharf to Belfast.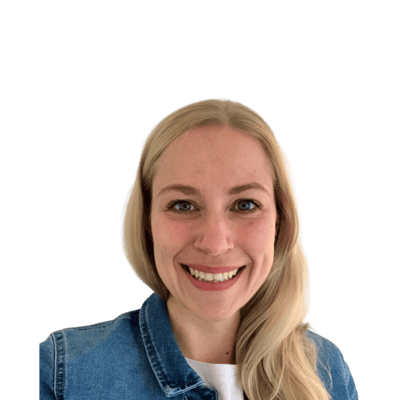 Tiina Masar Bindner
Specsavers
Northern Europe's Candid Head of Communication
Tiina Masar Bindner is Specsavers Northern Europe's candid Head of Communication - and a devoted cat lover. With nine years at Specsavers under her belt, Tiina is an experienced engagement and digital employee experience strategist. She merges a keen eye for employee culture with an academic's education in linguistics.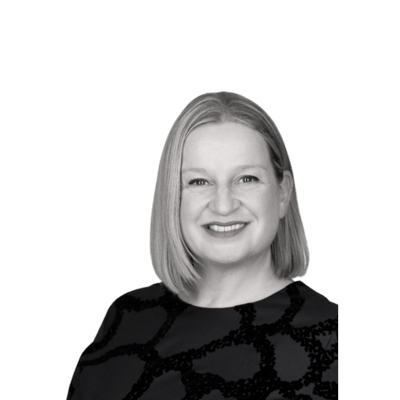 Elise Sallis
Wolters Kluwer
External Communications Manager - Tax & Accounting
Strategic, creative and commercially-focused corporate communications expert with a 20+-year track record of delivering superior public relations counsel to numerous high-profile and respected technology and software businesses. I have extensive experience in external, internal, executive, crisis and investor communications.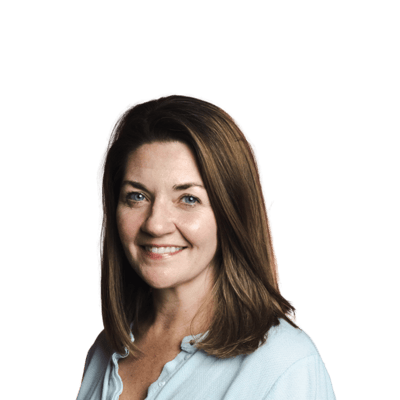 Anne-Marie Lister
Atom Bank
Chief People Officer
Anne-Marie Lister is the Chief People Officer at Atom bank. As one of the first few to the Atom team for the last 8 years she has been responsible for building and scaling people systems, processes, the working environment, and culture of the award-winning team that launched the UK's first app only bank. She has 20 years' experience across people disciplines including Organisation Development, Learning and Development, Human Resources, Talent Acquisition, and Internal Communications. Her career with companies such as Reed, Bromley College of Further and Higher Education, ACCA and NorthernPowergrid has involved working in the UK, Asia Pacific, Africa, the Middle East, Europe, and the Caribbean on a range of People and OD initiatives. Anne-Marie trained initially with a BSc (Hons) in Psychology from the University of Leeds, followed by an MSc in International Human Resources from London Southbank University. An alumnus of Roffey Park Institute she furthered her studies in organisation design and behaviour with a Post-Graduate Certificate in Organisation Development. Together with Level A and B certifications in psychometrics, Transactional Analysis, NLP, LIFO, and LAB profiling she has knowledge of and practices with a wide range of tools and methodologies.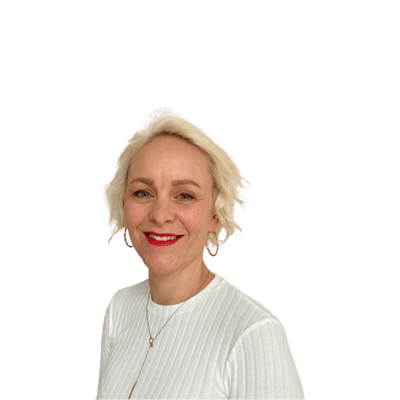 Caz Meech
Keyloop
Global Head of Internal Communications
A published author, Caz has worked in Internal Communications across a range of sectors - Healthcare, Academia, Broadcast Media and IT. She's an experienced speaker and often guests on podcasts sharing her knowledge about employee engagement and the employee experience. She truly understands how to monitor what employees crave and how employers can deliver.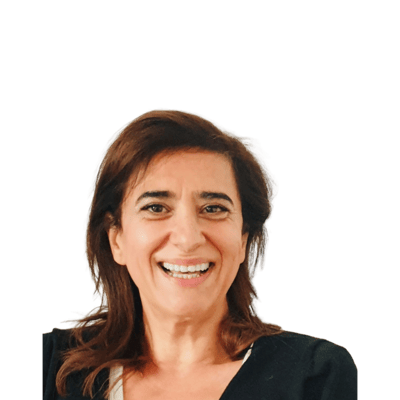 Vivienne Morris
London Energy
HR Director
Vivienne joined LondonEnergy in April last year as HR Director, joining the organisation in the midst of a significant change programme. Prior to that she worked at Transport for London in a business partnering teams, primarily supporting the capital programmes and Surface transport directorates, working with the organisation to navigate a large change agenda for both operational and nonoperational roles whilst supporting emerging thinking on inclusion and agile workforces. Her early career was in the air line sector working with logistics partners before moving the national rail environment again working for a logistics partner with a national presence and a number of logistical bases. Vivienne has naturally gravitated to the engagement and change elements of HR during her career, which she finds bring the greatest rewards.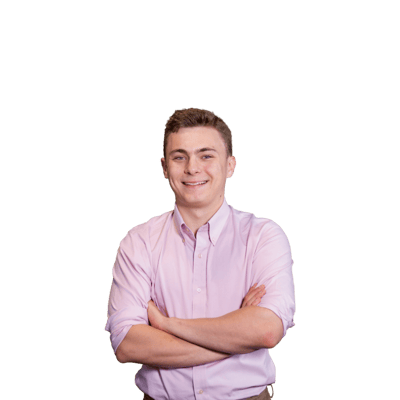 Michael Schmid
Octopus Electric Vehicles
Growth Insights Analyst
Michael Schmid is a Growth Insights Analyst at Octopus EV, a game-changing EV leasing business that sits alongside Octopus Energy and offers drivers everything they need to make the switch to electric. With a passion for sustainability and a background in data analysis, Michael works closely with the company's marketing and sales teams to analyse data and provide insights into consumer behaviour, market trends, and growth opportunities. He also conducts research on the EV market and collaborates with external partners to develop new strategies for expanding Octopus EV's reach and impact. Michael uses data to increase employee engagement at Octopus EV. He believes that data-driven insights can help the company understand employee needs and preferences, and develop tailored programs and initiatives to foster a positive and productive workplace culture. Michael works closely with the company's Chief of Staff to analyse employee data and provide insights into areas such as job satisfaction, career development, and work-life balance. He also collaborates with other teams to design and implement employee engagement programs that are aligned with the company's values and goals.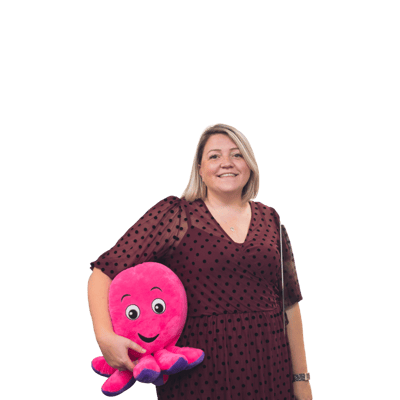 Alys Peart
Octopus Electric Vehicles
Chief of Staff
Alys Peart is Chief of Staff at Octopus EV, a game-changing EV leasing business that sits alongside Octopus Energy and offers drivers everything they need to make the switch to electric. Alys is dedicated to building a high-performing team, supporting employees' wellbeing and driving positive, progressive change through collaboration and innovation. At Octopus EV, Alys is responsible for overseeing the team's wellbeing, alongside a cross-functional group from a variety of teams in the business. She's committed to making Octopus EV the best possible place to work, and is always pushing to make sure employees feel recognised for their contributions to the company's success. Alys works closely with senior leaders to implement employee recognition programs, such as awards and ad hoc recognition programmes, to celebrate the achievements of individual employees and teams. She also encourages open communication and collaboration across departments to ensure that all employees feel valued and heard.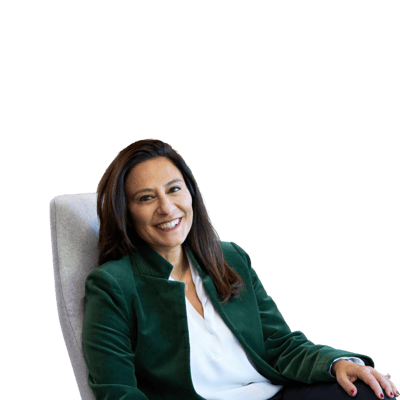 Burcin Ressamoglu
Sodexo Engage
CEO
Burcin Ressamoglu, a Turkish citizen born in Vienna, is an accomplished Executive Leader with a strong commitment to gender equality and supporting women's leadership in organisations. Burcin began her career in marketing with STFA Ogden Services before moving to Siemens and eventually joining Philips Electronics for 14 years. During her time at Philips, she held various senior management positions across multiple European countries and China. In 2012, Burcin took the role of CEO at Sodexo Benefits and Rewards Turkey, before taking on the same position at Sodexo Benefits and Rewards UK in 2018. Since then, Burcin has successfully led a company turnaround program, which transformed the organisation into a leading player by implementing digitalisation across all services, introducing a new operating model, enhancing the product portfolio on an integrated platform, and providing personalised customer experiences. Additionally, she improved the company's Net Promoter Score (NPS) and employee engagement, resulting in sustainable, profitable growth. Burcin is deeply passionate about gender equality and women's leadership in organisations. She is a member of the Sodexo Women Advisory Board, 'SoTogether,' and sponsors inclusion and gender balance initiatives in the company while partnering with local NGOs to promote women's representation. Burcin also mentors many young professional women worldwide. Burcin has been recognised for her strong leadership as a woman on numerous platforms. She was featured in The Official Platinum Jubilee Pageant Commemorative Album alongside Sodexo's impressive female leaders, recognised as empowered women and champions of women in leadership. She was ranked No.9 in INvolve - The Inclusion People 2022 Top 100 Women Executives Role Model Lists, supported by Yahoo Finance. Additionally, she was a panellist at the Financial Times WATT Europe 2022 to discuss DE&I.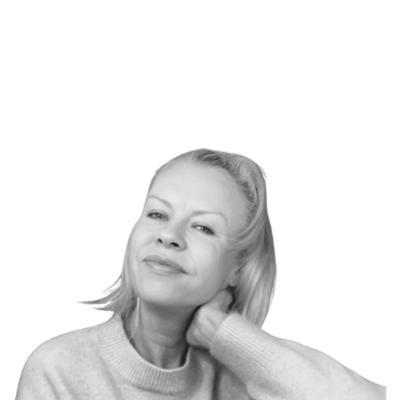 Charlotte Dahl
Woodreed
Creative Planning Director
Charlotte is a director at specialist advertising agency Woodreed. She's an accomplished speaker, writer and facilitator, with a unique view on employee engagement and internal communications, having spent equal parts of her career in consumer, then employee communications. Having worked for clients spanning every industry sector, including Marks & Spencer, The National Lottery, Volkswagen Group, Jaguar Land Rover, Guinness World Records and the NHS, she brings the rigour of consumer marketing into internal communications. She is passionate about raising the profile, standards and effectiveness of internal communication, believing employees AND customers deserve the same reverence, effort and creativity in communication. Appearing on stages at home and abroad, she's talked for senior leadership summits and in-house teams as well as for the CIPD, Institute of Internal Communications, Engage for Success and at ABTA's travel convention in Malta. She's a regular chair for Engage Business Media's events and delivers training for the IoIC.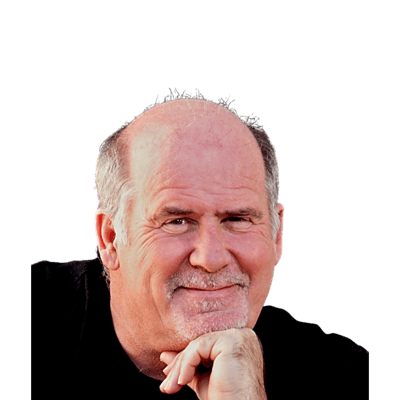 Nicholas Brice
Soul Corporations
CEO
Nicholas Brice is our Guest Editor and CEO of Soul Corporations®. He is seasoned managing consultant, speaker coach and masterclass facilitator. He has helped deliver human-centred development and culture change programmes to achieve customer and employee experience KPI outcomes for major brands including British Airways, American Express, Unipart, Toyota, Wickes, Brighton and Hove Albion FC, Tottenham Hotspur FC, Progress IT, Servier Pharmaceuticals. He is a triple winner of National Training Journal Gold Awards, a winner of Engage Media Award for Best Customer and Employee Engagement Programme and four times finalist.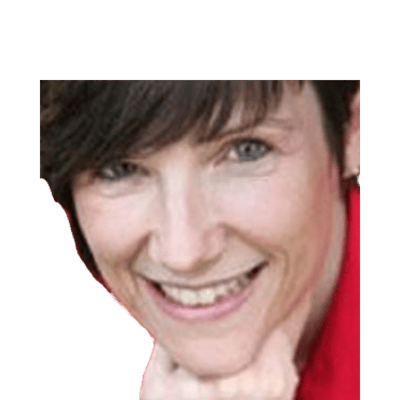 Jo Dodds
Engage for Success
Co-Strategy Director
As co-Strategy Director of Engage for Success, Jo is focused on spreading the word about employee engagement and shining a light on good practise, inspiring people and workplaces to thrive. She also co-hosts the long running weekly Engage for Success radio podcast talking all things employee engagement with a wide range of guests from all over the world. Her corporate background is in regional and national HR and training roles within large retail and leisure organisations. She started her own business in 2005 and has since worked with people and organisations to take advantage of the digital and social media opportunities to create engagement with customers, employees and other stakeholders.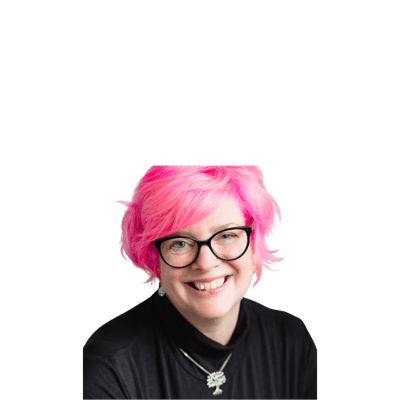 Cathy Brown
Handley Studios Ltd.
Co-Founder
Cathy (she/her) works with people and organisations to create inclusive, healthy and more productive workplaces that work for everyone.
A renowned leader, speaker and communicator, Cathy blends curiosity and empathy with deep cross-sector experience. She prides herself on helping people move out of stressful situations to create human-focused workplace cultures where compassion and connectedness – and people – are encouraged and valued.
Cathy has led organisations across a range of industries including Engage for Success (the UK's movement for Employee Engagement), and has helped to transform many more through her work as Capability Brown, and most recently at Management Geek.
Cathy carries her personal experience of neurodivergence into the solutions she co-creates with her clients, through conversations, commitment and curiosity - helping them to manage themselves and their teams in ways that work for everyone.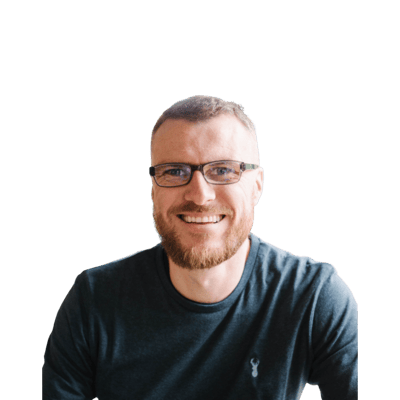 Paul Wickers
Huggg
CEO and Founder
Paul is CEO and Founder of Huggg. Paul believes that the joy of gifting we experience in our personal lives should also be available in the workplace, enabling forward-thinking leaders and companies to craft a more human and celebratory shared experience for all. Paul started Huggg to make gifting at scale simple to implement, but still joyful to the core.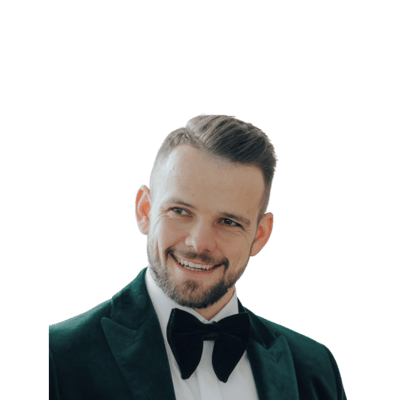 Kevin Hähnlein
Haiilo
Head Of Product Marketing
Kevin has 7+ years of B2B technology experience working with global enterprise organizations and SaaS providers. After working as a consultant he has now moved on to scale software providers and make their products stand out from the competition. As a product marketing leader, consultant, and ambassador he is passionate about storytelling and crafting impactful go-to-market strategies.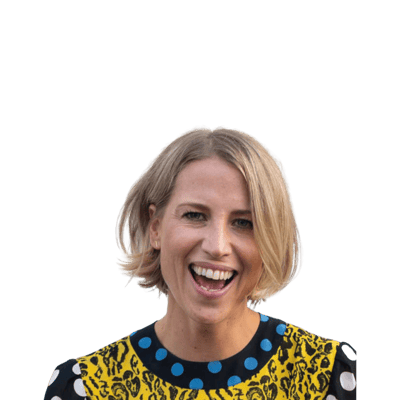 Becky Willan
Given
Co-Founder and CEO
Becky Willan's career has been focused on a single, radical idea – that businesses can win by being a force for good in the world. Becky has worked at the intersection of profit and purpose for nearly 20 years. Beginning her professional career in sustainability at The Body Shop, Becky went on to provide consultancy for brands like Unilever, Tesco and SCA. Becky co-founded Given, the original consultancy for purpose-driven businesses, in 2009. Given helps leading brands and businesses define, embed and activate purpose. Bringing together a unique mix of purpose and sustainability expertise, creativity and co-creation, Given helps organisations like John Lewis Partnership, Lloyds Banking Group, IKEA, L'Oreal, Swarovski, Haleon, Virgin Media O2, and Zalando unleash the power of purpose to drive growth, by fostering innovation, attracting and engaging talent and creating better customer outcomes.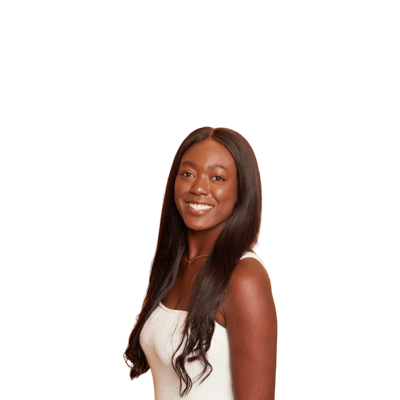 Stephanie Kukoyi
Culture Amp
Senior People Scientist, EMEA
Steph is a Senior People Scientist for the EMEA region. She has a BSc Psychology from Manchester Metropolitan University and an MSc Occupational Psychology from the University of Manchester. Steph spent several years consulting for a wide range of organisations such as Unilever and AXA. She has experience providing a number of services particularly in the field of neurodiversity including coaching, diagnostics, workplace assessments, awareness sessions and webinars. She also spent part of this time working at Greater Manchester Police supporting on their people vision which included assessment centre design and the development of their Diverse Leaders Programme. Steph's main areas of interest include neurodiversity, employee wellbeing and engagement. She has experience speaking on these topics at conferences such as Health & Wellbeing at Work.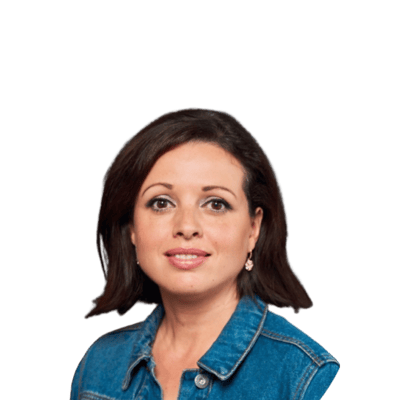 Zara Nanu MBE
Gapsquare
A Pay Equity Leader & Chief Executive Officer and Founder
Dr. Zara Nanu MBE is one of the world's leading voices for workplace gender equality and wider fair pay. Starting her career combatting human trafficking and campaigning for women's rights, Zara is now at the forefront of technology to build more inclusive workplaces. As the CEO of Gapsquare, which offers expansive diversity and equality data intelligence & report generation, Zara is utilizing data science and AI to reimagine the future of work. Among dozens of accolades throughout her career, Zara was recently recognized by her late Majesty the Queen in her Jubilee Birthday Honors list (MBE).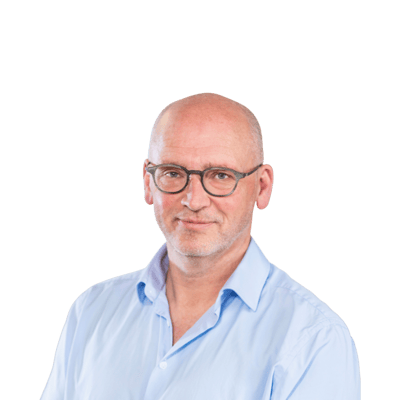 Guy Champniss, PHD
Forty1/The Creative Engagement Group
Head of Behavioural Science
With over 25 years' experience, Guy has been recognised for contributions in the creative and academic fields, and his work in applied behavioural science has led to awards for innovation and impact. Prior to TCEG, Guy headed-up behavioural science for an award-winning US climatetech company. His research has been published in leading journals including Technological Forecasting, Energy and Harvard Business Review. Guy is a visiting professor of behavioural science and innovation with IE Business School, Madrid (FT Top 10). Guy has an MBA (IE) and holds a prize-winning PhD in applied social psychology (Cranfield). He's a Fellow of the RSA and a Chartered Member of the British Psychological Society.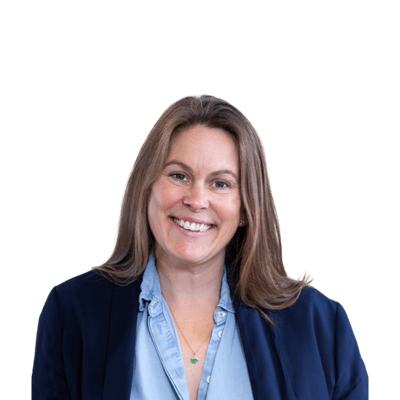 Elizabeth Bryant
Forty1
Principal Consultant
Liz has over a decade of experience in shaping strategic employee communications for large organisations including Anglo American, Lloyds Banking Group, Southwest Airlines, Royal Bank of Scotland and IBM. A creative agency lifer, Liz worked in client services before jumping the fence to consultancy, so has a dual outlook on any client challenge and a pragmatic approach. A geek at heart, Liz's favourite part of any brief is getting under the skin of the audience and being the employee advocate in the room.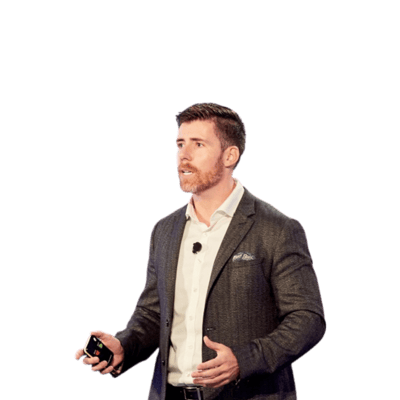 Danny Stacy
Indeed
Head of Talent Intelligence
Danny is well known for commitment to allyship, using his knowledge and experience to deliver insightful research and actionable recommendations to support business leaders in making diversity, equity, inclusion and belonging part of their company DNA.From project management roles within the UK government to consulting for LinkedIn, Danny is now Indeed's go-to person for telling their story to the market – on stage at events, during industry-wide webcasts and in conference rooms at various companies around the globe.Indeed are the world's number one job matching platform and Danny shares their story by pairing platform data with industry trend analysis to bring the value of the company's programs and solutions to life, helping businesses to optimise their recruitment and retention tactics.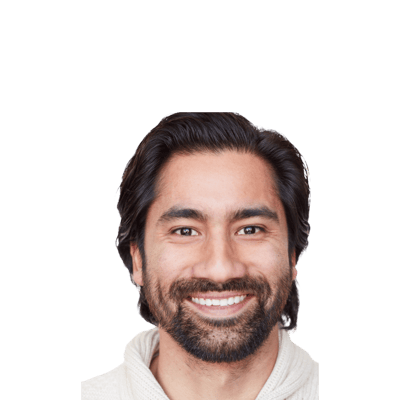 Evan Rhoda
Blackbaud
Senior Account Executive
Evan joined the YourCause from Blackbaud team in December 2020, having previously curated partnerships for a globally renowned conference series and fintech startup based in New York City. His passion for social impact was inspired by his wife, Christen, who co-founded a $2 million charity dedicated to expanding girls' rights worldwide. Evan believes strongly in the power of corporate responsibility to create a more just and equitable world, and he could not be prouder to serve leaders of CSR every day. In his spare time, you'll see Evan playing guitar or shooting a basketball with his new friends in his new hometown of Oxford!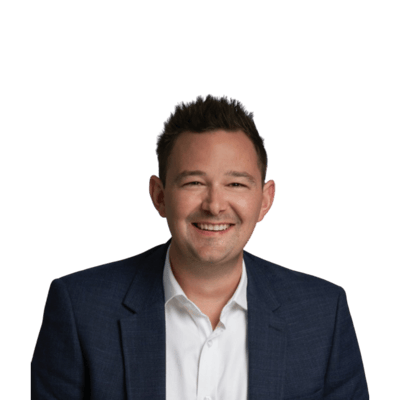 Jamie MacKenzie
Sodexo Engage
CMO & Business Programme Director
Jamie is an experienced executive board member. In his current role as Chief Marketing Officer, he is responsible for the company strategy, the Sodexo Engage brand, product development, stakeholder communications, and the business operating model formation. He has over 20 years of marketing experience. Before joining Sodexo Engage in 2013, he worked for brands such as Samsung and Toshiba. Outside of work, Jamie coaches and mentors charity leaders to become more efficient, effective, and sustainable through Pilotlight – an award-winning social value programme. He lives by the seaside with his very supportive family, who he says provide him with energy and happiness.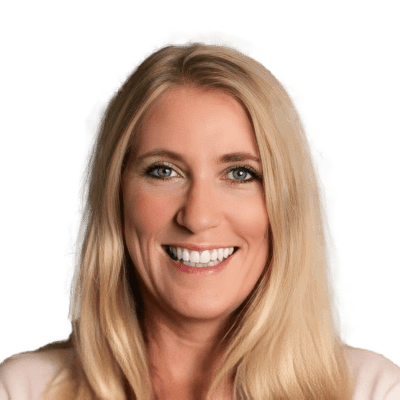 Hayley Brooksbank
TTP
Chief Marketing Officer
Hayley is the Chief Marketing Officer at TTP. She has been working in brand and marketing for over 25 years and spent the first 12 years of her career at creative agencies. In 2006 Hayley moved in-house to successfully lead global marketing teams in devising and implementing multi-channel brand and B2B marketing programmes which are focused to deliver against strategic business objectives. She delivers game changing results by challenging the big picture and inspiring teams and suppliers to perform at their best. A creative disruptor who has reenvisaged, redirected and reshaped corporate brands across all touch points.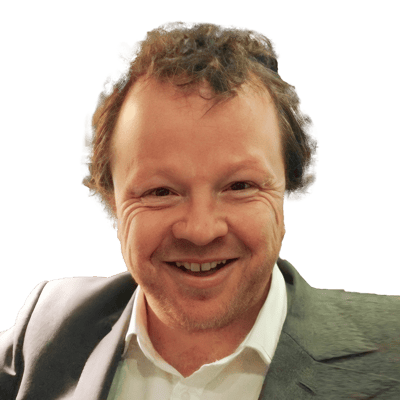 Henry Davies
106 Communications
Founder
Henry Davies is the Founder of 106 Communications, an agency with a purpose to help ambitious bands transform engagement. He started his working life as a journalist, writing sports stories for The Daily Express, tried out as an English Teacher ("could do better"), before becoming a Copywriter, and going on to become a Creative Director and Comms Consultant at various agencies. He works with a wide range of organisations on their brand and comms strategies, helping leadership and comms teams to communicate effectively and effect change, build engagement and grow reputation.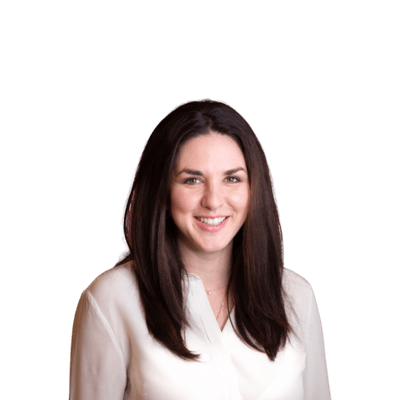 Suzy Dean
AddIn365
CEO & Microsoft MVP
Amongst the 2 million Microsoft practitioners globally, there are a few thousand awarded MVP status for their elite expertise in Microsoft Viva, Microsoft Teams and SharePoint. AddIn365 is home to three of them. Suzy Dean has been a Microsoft MVP for four years and has been responsible for the delivery of intranets, portals and communications capabilities, into organisations, since 2004.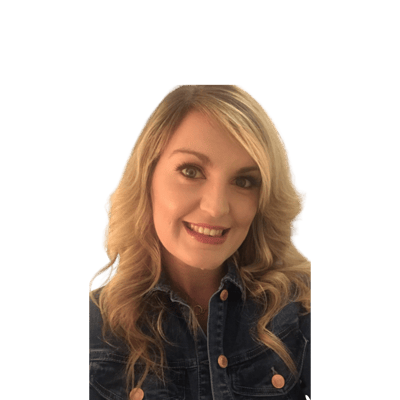 Philippa Donnelly
Gentrack
People Experience Director, UK & Europe
People Experience Director for UK and Europe and Global R&D at Gentrack, a leading software provider in Utilities, leading a PX team across the region, and partnering with the business on its ambitious and effective transformation strategy. Pip has over 12 years' experience in People functions, taking leadership roles in FTSE 50 organisations and fortune 500 industries such as Intertek and Barclays and is passionate about partnering with senior leadership teams to enable a people powered commercial strategy centered on a one team ethos.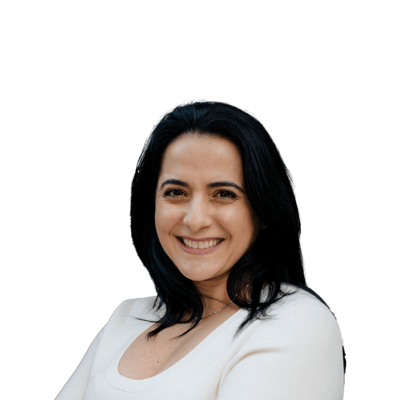 Mona Akiki
Perkbox
Chief People Officer
Since 2019, Mona has acted as Perkbox' Chief People Officer. Mona has more than 21 years of experience, 16 of which in HR advising leaders and organisations how to succeed in transformational and ever changing environments. Most recently, Mona founded Path Forward Ltd which helps leaders achieve their and their teams' full potential through coaching and advisory services. Since joining Perkbox, Mona's focus has been on Perkbox' own culture, leadership team and internal employee experience.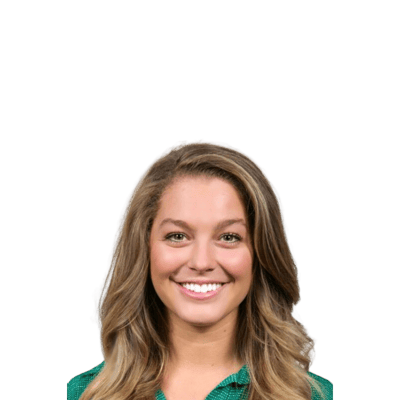 Alyssa Tantillo
Achievers
Solutions Consultant
Coming from the Bay Area, Alyssa grew up with the tech industry and her experience within various start-ups has afforded her the opportunity to gain exposure across a multitude of business disciplines over the last 9 years. In her role as Solutions Consultant, Alyssa is focused on helping our EMEA clients optimise the platform to ensure achievement of strategic business objectives and has a keen interest in employee engagement and understanding how organisations can optimise their most valuable asset, their people, through positive, supportive and empowering workplace cultures. Now based from London, Alyssa brings energy and enthusiasm to the Achievers EMEA team and is actively involved in a number of internal engagement initiatives, including our Achievers Workforce Institute Advisory Group and a Co-Chair of the Achievers Mentorship programme.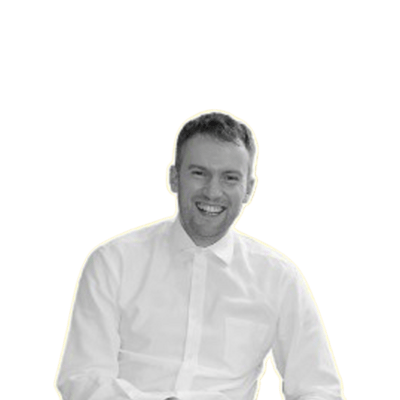 Matt Phelan
The Happiness Index
CEO & Founder
Matt Phelan is Co-Founder of The Happiness Index, Author of "Freedom To Be Happy: The Business Case for Happiness" and a TEDx Speaker. He co-founded The Happiness Index to try and positively shape the future of work. The Happiness Index offers a unique neuroscience-driven platform to help organisations measure their key employee engagement and happiness drivers - leading to thriving cultures. He's a serial entrepreneur and advisor of scale up businesses.
Emilie Bastrup
Fount
Head of Customer Success (Europe) and Head of UK
As Head of Customer Success and UK Market lead, Emilie is a trusted partner to large, global organisations. Her team enables stakeholders to translate the sources of organisational friction into a tangible measurement scope, and to understand the root cause of friction for employees. Once this has been defined, she and her team provide guidance on which actions to prioritise for impact, ultimately delivering better employees experiences and higher engagement.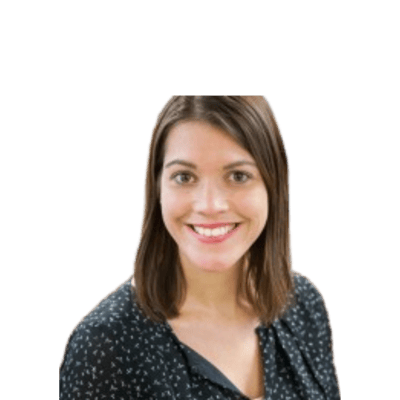 Frances Quirke
Coursera
Partnerships Director, EMEA
Frances has been at Coursera since 2020 and currently serves as a Partnerships Director. As Partnerships Director Frances' role involves working with some of the largest organisations across the UK and Ireland. Frances works to ensure that these skills development projects align with organisational objectives to drive measurable impact around improving internal mobility, decreasing attrition, reskilling and improving opportunity across diverse and minority groups. Frances has previously supported universities in embedding in-demand skills within their curriculums and has worked on transformational projects to improve the student experience through her work with Learning Management providers. Frances champions diversity and inclusion in the workplace and loves nothing better than working on programmes to support minority groups to move into data and tech roles. Outside of work Frances is (trying!) to play tennis and golf and is (also trying) to play the piano.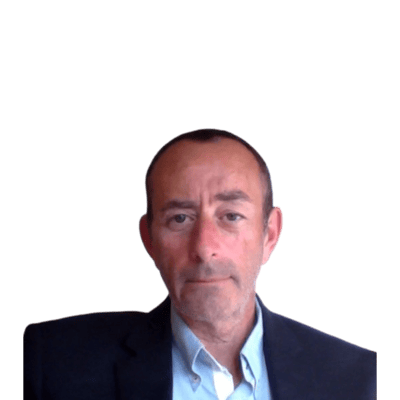 Dave Nixon
LumApps
Employee Experience Expert
Dave is an Employee Experience Expert at LumApps.
"This was one of the best events I have been to. There were so many great speakers and I have taken away so much that I can feed into our processes. I would definitely recommend the event and will certainly be going again. Thank you to everyone who made this possible"
HR Manager, CPS "Good opportunity to meet relevant suppliers/providers, and a lot of very interesting speakers and sessions. I wish someone else from my organisation had been able to attend as I wasn't able to cover everything I wanted to see!"
Communication Business Partner at Air France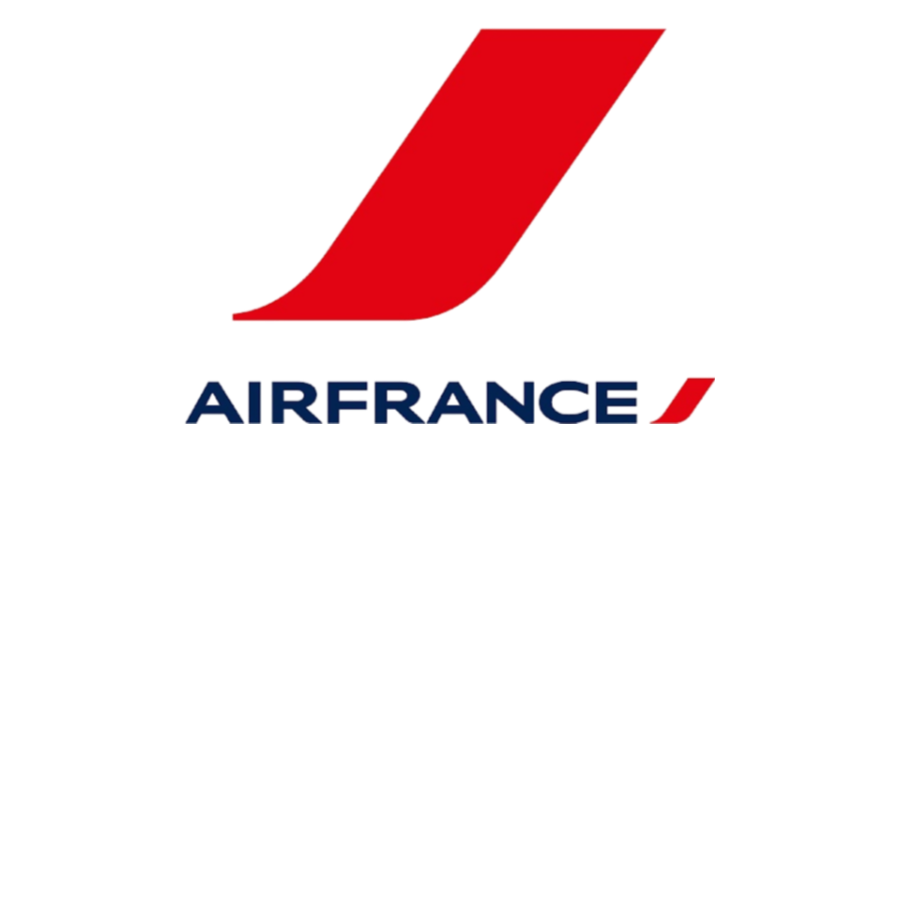 "Super line up, great venue and free. So wonderful to collaborate and meet fellow IC peeps!"
Head of Internal Communications & Engagement, Alzheimer's Society