Anne-Marie Griffiths: "Our DHL frontline colleagues are a fantastic source of news"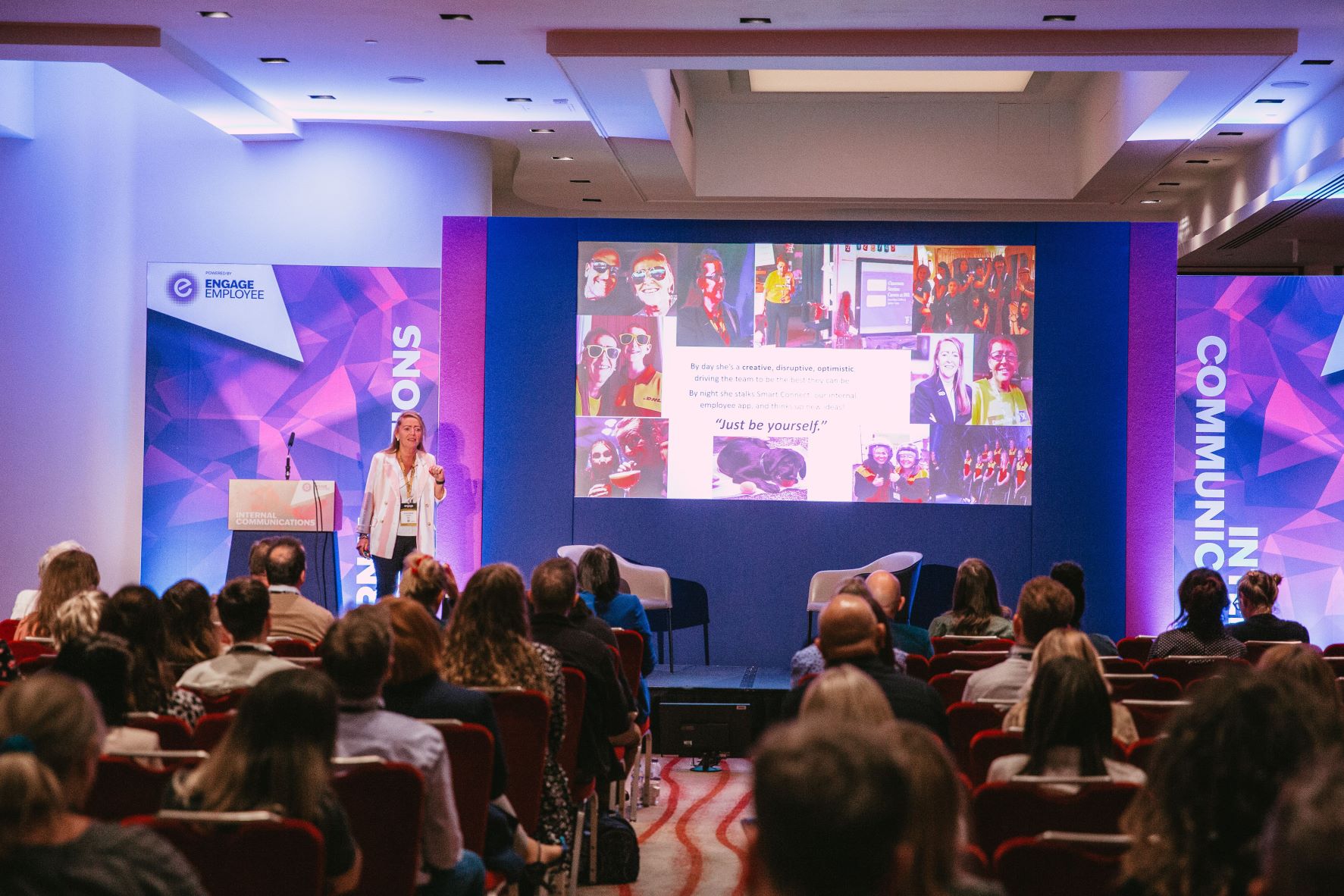 An interview with the Head of Internal Comms & Engagement at DHL Supply Chain
Anne-Marie Griffiths, Head of Internal Comms & Engagement at DHL Supply Chain, spoke at the 2022 Internal Communications Conference. There, she presented a case study and revealed how the company developed an internal employee engagement app called Smart Connect. Now, she has spoken to Engage Business Media's Editor to delve deeper into this success story and share what others can learn from it.
HI ANNE-MARIE, PLEASE INTRODUCE YOURSELF AND YOUR ROLE.
At DHL, we have such a diverse range of roles, customers and operations, and my role is to ensure that we have a communications strategy and the right channels in place so that we can reach all 40,000 colleagues across the UK and Ireland region. I ensure that our approach is fit for purpose and that the right communications are provided to the right people at the right time. In addition, my focus is very much on enabling our managers to be the best communicators they can be and ultimately improving the employee experience.
WHAT WERE THE MAIN REASONS FOR SHARING YOUR STORY AT OUR CONFERENCE?
We have been on a journey with our internal employee app for over four years now, and it's been a positive one. So, I wanted to share our key takeaways and the overall impact it's had on the employee experience in the hope that my insight will help other IC professionals.
WHAT ARE THE BIGGEST TAKEAWAYS THAT OUR COMMUNITY CAN LEARN FROM YOUR STORY?
Backing from senior management is key – their support has really helped to promote usage and unblock any blockers we had along the way. Of course, it's been beneficial for them too – having and using the app in their roles has improved their visibility and credibility with colleagues and we've seen an improvement in colleague engagement. Use of byte size videos AND extended special videos really help rather than lots of words.
Everyone loves a competition – these are very popular and can help us to spread a simple message whether it be around Safety, CSR, Wellbeing, or even Strategy!
Be present yourself on the app – you can influence and make people feel comfortable about sharing their personal stories and experiences.
Sharing news is now instant – with nearly 400 sites across our region and only a quarter of our colleagues having access to email, this tool is invaluable when sharing quick messages and updates to the wider population!
Our frontline colleagues are a fantastic source of news – because they are able to share their own stories and best practice with other colleagues, and even reach out for help, we've learned so much about what's going on in our business every day. And we've been able to use that and turn them into bigger features or respond quickly to solve problems before they grow too big.
ARE THERE ANY PROJECTS THAT YOU'RE CURRENTLY WORKING ON THAT YOU'RE EXCITED ABOUT?
Digital Communication Noticeboards – these allow us to place our messages on noticeboards right across the country from one location ensuring that they are always up to date and relevant. It also means we can reach agency colleagues who don't have access to our internal app as well as DHL colleagues who can't bring their phones into the warehouse. Of course, it's not just about the messages, it's about sustainability too. It means sites don't have to print out posters and memos to place on traditional boards, saving time, money, and trees!
LOOKING TO THE FUTURE, WHAT WOULD YOU SAY ARE THE KEY TRENDS SHAPING THE INDUSTRY?
Employee Experience / Wellbeing
DEIB & Culture
Data analytics
Working hand in hand with external communication teams
And I can't forget to mention the potential for AI!
If you found this interview interesting and want to learn more about these topics, continue to watch this space. Over the coming weeks, we will be publishing multiple interviews, podcasts, and articles featuring event speakers and other industry experts.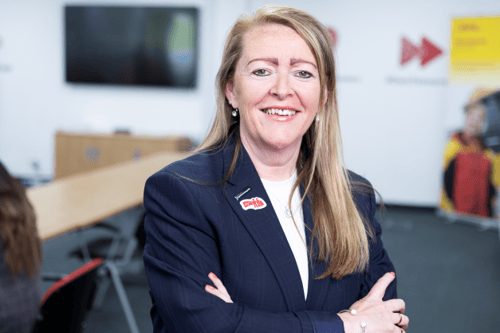 Anne-Marie Griffiths, Head of Internal Comms & Engagement at DHL Supply Chain