Poonam Thapa: "Organisational Culture Eats Strategy for Breakfast"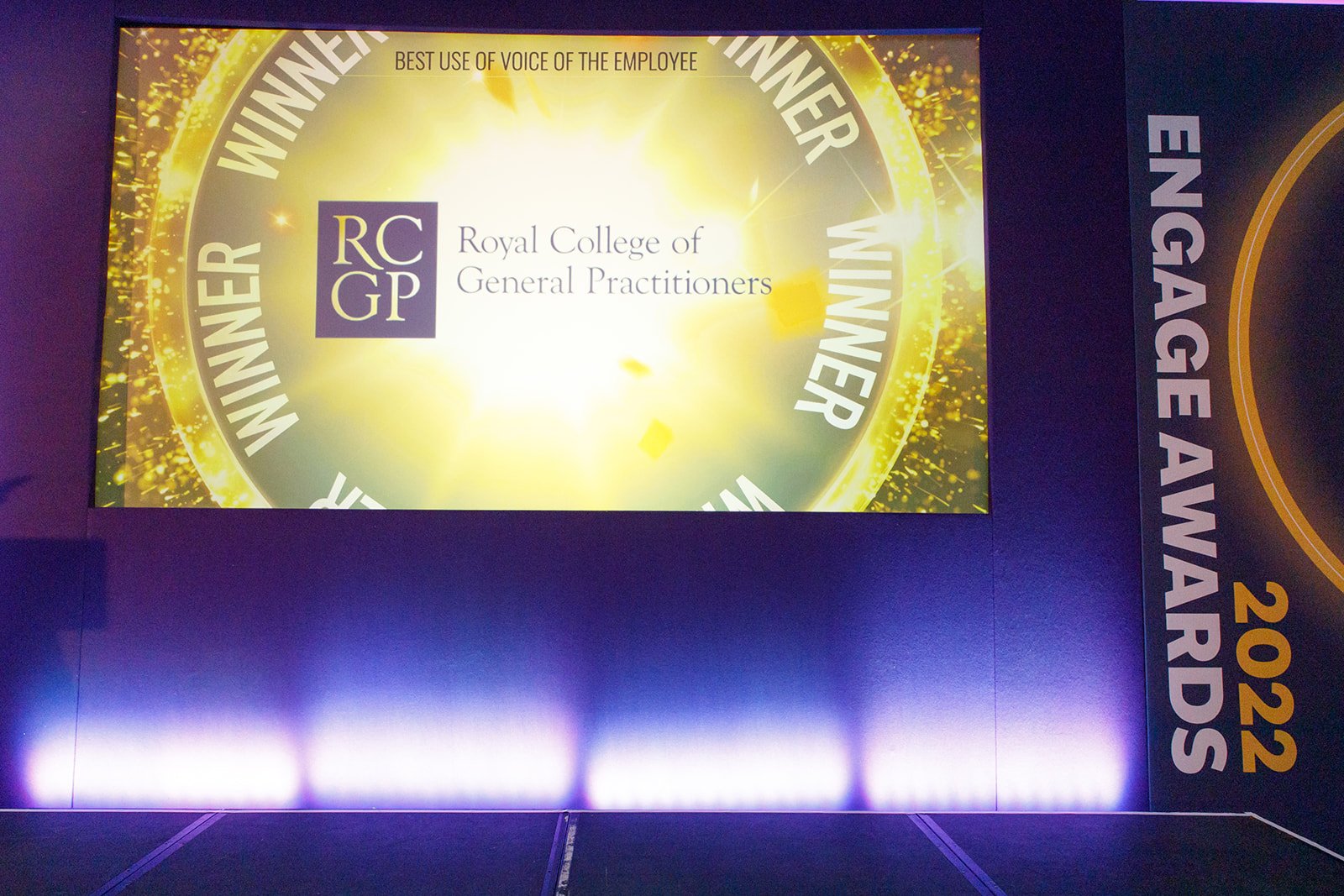 The Royal College of General Practitioners (RCGP) won the Best Use of Voice of the Employee award at the 2022 Engage Awards. The College earned this award by listening to its employees and developing a people-centric plan to support them during COVID.
In an interview with Engage Employee's Editor, the RCGP's Head of Internal Communications and Engagement Poonam Thapa discussed this plan in depth and gave advice to other organisations.
WHAT DOES WINNING THE BEST USE OF VOICE OF THE EMPLOYEE AWARD MEAN TO THE COLLEGE?
Winning the 'Best Use of Voice of the Employee' award means a great deal to the College. It's like the best birthday present as we were celebrating our 70th birthday in 2022. We are particularly proud because we were the only small charity that made it to the finalists' shortlist and won against the world's best employee success stories entered by some of the biggest global brands.
It was the best news in a while for our staff and teams who have worked exceptionally hard in the past two years during the pandemic. They have risen above a raft of challenges to continue giving our members the best support and services we can. The GPs that we support are part of the frontline, fighting this health emergency. It was a huge morale boost for everyone and particularly for the Internal Communications and HR teams who were leading this piece of work. Almost a quarter of the workforce was directly involved in developing and delivering the programme of activities under the project's workstreams. It was a success story for all our colleagues as every one of them was part of the story.
YOU DEVELOPED A PEOPLE PLAN STRATEGY TO ENSURE THE WELLBEING OF STAFF DURING COVID. WHAT DID THIS STRATEGY CONSIST OF, AND HOW DID YOU USE THE VOICE OF THE EMPLOYEE TO DEVELOP IT?
From the onset of the pandemic, we realised that our members across the UK would be looking to the College for practical support to help them with their day job – not least in translating the huge volume of guidance about the new virus that GPs were being bombarded with.
We needed a robust and resilient workforce who could respond to ever-changing challenges, think on their feet, be creative and innovate so that our support and services to members were not compromised. Therefore, we needed to focus on our people - we needed to listen to them, and keep them motivated, informed, involved, and engaged in our purpose while making sure they were well, healthy, and felt supported.
As part of the People Plan strategy 2020-2023, we set up a dedicated workstream 'wellbeing and wellness' which consisted of people from across the organisation. They were our ambassadors and were responsible for gathering feedback from their respective teams which was the quickest way to reach as many people as possible. The feedback helped the group set informed objectives and action plans. The plans had a range of deliverables to support the staff's wellbeing and we regularly updated staff on the progress and delivery of specific tasks and gathered their feedback on a regular basis through the online pulse survey.
EXPANDING ON THE PREVIOUS QUESTION, WHAT HAS THE PLAN'S IMPACT BEEN?
We introduced Pulse Surveys to measure the temperature of the organisation and the impact of the plan in March 2021. We ran these snap surveys three times a year. The survey questions measured engagement, wellbeing, professional development, inclusive culture, values, and a few topical questions. Our survey results have consistently improved and on average, we always scored over 70% strongly agree and agree in all our questions.
Our people have always supported our business initiatives. As we have returned to the office after the Covid pandemic, we have put in place a hybrid working model which we are trialling until June 2023. All staff are asked to attend the office at least twice a week. This enables more collaborative working, both within teams and across the organisation and supports staff wellbeing. To assist we have set up a Hybrid Working Steering Group (HWSG) that meets on a quarterly basis. Through this forum staff actively give their feedback and suggestions to improve the working environment in the office and update policies to make the hybrid model work. We have listened to their feedback and made adjustments accordingly.
We believe the high engagement within the organisation resulted in highly committed, motivated, and resilient staff. As the professional body supporting our 54,000 GP members on the frontline of the emergency, the College had to act quickly – and we did. Despite the uncertainty, we became a virtual College almost overnight to deliver support and services to our members as near to 'business as usual' as possible. We developed remote exams in less than 10 weeks which made it possible for hundreds of new GPs, who otherwise would have been waiting to be assessed, to continue to join the workforce. We set up a dedicated Covid hub of resources on our website to house a wide range of materials, to support GPs and their teams. All of which were robustly quality assured.
We have incredibly delivered so much to support our staff, members, and the profession in the past two years - more than during ordinary times. It is all down to the people-centric plan, listening to our colleagues and members and working alongside them with a 'One College' approach.
CONSIDERING THAT THE STRATEGY COVERS A 3-YEAR PERIOD FROM 2020 TO 2023, WHAT PLANS DO YOU HAVE FOR THE FUTURE AFTER 2023?
We are currently carrying out a full review of what has been achieved to date through the delivery of the strategy and the impact it has made. We have developed lots of resources and a programme of activities that we now plan to integrate as part of our Internal Communications and Engagement programme and HR activity plan. We will continue to measure its effectiveness and what more we can do through our regular pulse surveys. We will continue to listen to our people providing them with a range of channels to speak up and build on our successes so far. The future plan will depend on our staff's feedback and needs, and as demand arises, we will adapt to any changes in the external environment.
FINALLY, WHAT ADVICE WOULD YOU GIVE TO OTHER ORGANISATIONS THAT WISH TO DEVELOP SIMILAR STRATEGIES?
Culture eats strategy for breakfast. One can produce the best strategies and plans in the world but if the organisational culture is not conducive to enabling people to deliver the strategy, then it becomes a mere showpiece.
Our strong advice is to make sure that you have a listening culture in your organisation, and that you work closely with your staff in developing any employee-focused strategies or plans to get their buy-in from the onset. Do not develop any plans for them but do it with them. The principle is the same, if you are developing a product, it would be best to consult with the product users because they are best placed to tell you what they need and what will make their experience and lives better and what would make them more productive.
Engage Business Media would like to congratulate the Royal College of General Practitioners on their win once more.
Those interested in sharing their success stories and entering the 2023 Engage Awards/Engage B2B Awards, can now submit their entries here.
The deadline for submissions is July 17th, with judging set to commence on July 24th.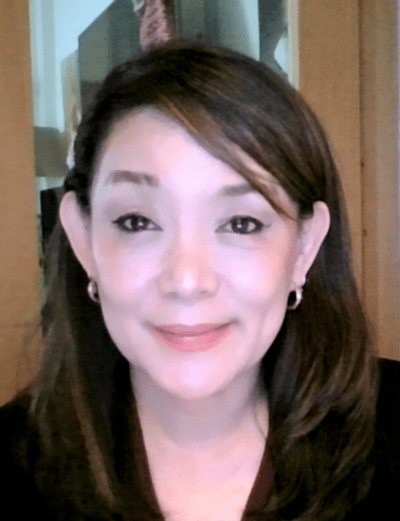 Poonam Thapa
Head of Internal Communications and Engagement
Royal College of General Practitioners