Our Engage Magazine Is Now Available for Download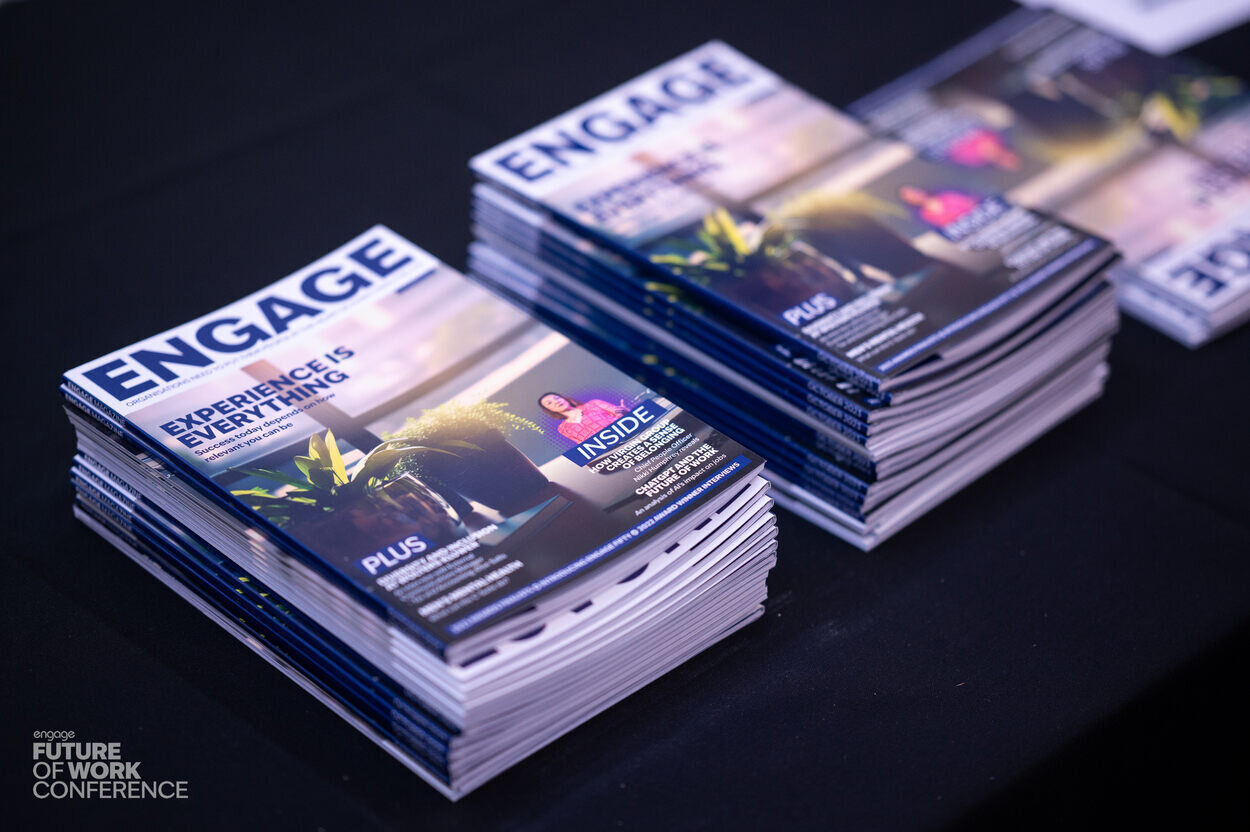 For over a decade, Engage has been building a community of C-Level professionals and specialists who are passionate about employee engagement and its impact on business performance. At our industry-recognised live events, we bring thousands of people together every year to discuss the challenges and opportunities presented by current times. And, in 2023, we are certainly not lacking in new challenges and exciting possibilities.
In this publication, we are exploring the current state of the HR industry and debating the future of the workplace.
With Diversity, Equity and Inclusion (DEI) being a key concern for organisations today, we are sharing the advice of the organisations that are doing it right. More specifically, this magazine brings you guidance on creating a sense of belonging from Virgin Group's Chief People Officer Nikki Humphrey and an interview discussing people-centric organisations with Wolters Kluwer's External Communications Manager – Tax & Accounting in Europe, Elise Sallis.
Another important topic that has been gaining increasing attention in recent years is mental wellbeing at work. For this reason, this issue also shines a spotlight on the 2022 Engage Awards winner in the 'Best Employee Wellbeing Strategy' category and explores how the C-Suite can proactively address the challenges affecting men's mental health.
Of course, when looking at the HR industry in 2023 and debating its future, it is impossible to ignore the rise of Artificial Intelligence. Eager to find out what industry leaders and academics think, we reached out to the Chartered Institute of Personnel and Development (CIPD) and the Trades Union Congress (TUC), among others. Find out what they think about AI and its impact on HR, various industries, and workers' rights in the magazine.
Finally, as the Editor of Engage Employee, I would like to thank our contributors and everyone who took part in the creation of this magazine. Happy reading!