How structured career progression boosts morale and reduces turnover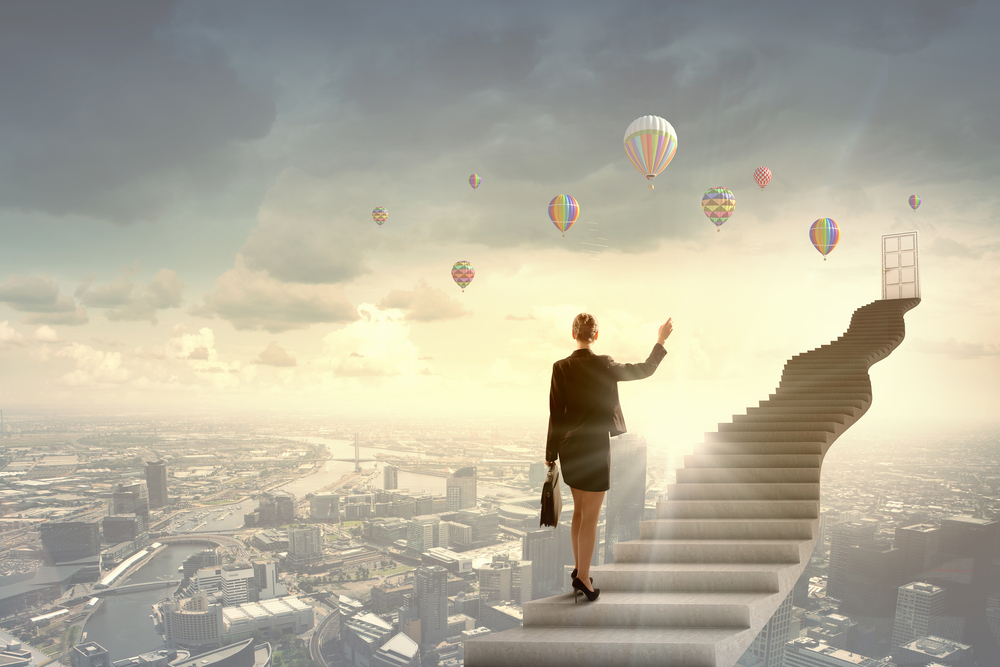 Inditex, one of the world's largest fashion retailers and parent company of Zara, explains how accessible career progression and a dedication to internal promotions has transformed its employee engagement and motivation.
INVESTING IN YOUR EMPLOYEES
The fashion retail industry is a fast-paced environment with a traditionally high employee turnover rate. For the major fashion retailer Inditex, with over 150,000 employees across over 7,000 stores globally between its eight brands, investing in growing and developing employees is proving successful in boosting staff satisfaction, motivation, and retainment.
Inditex believes that it is crucial for companies to actively motivate their employees and improve engagement, both for the staff's wellbeing, and because satisfied, driven, and productive staff results in satisfied customers. At Inditex, managers conduct monthly one-to-one meetings with their employees to evaluate their performance, provide feedback, set goals, provide training support, and assess their potential to develop.
CAREER PROGRESSION
Pablo Camba, Head of HR at Inditex, explains: "We work very hard to provide our employees tools and support for them to progress as much as they wish." He says this has proven successful, and the positive effect of this is most evident in Inditex's headquarters, where "83% of the current employees started their career at the company in the stores," and climbed the ladder through internal promotions.
For this to be achieved, defined career progression structures must be in place. Camba states: "It is very important that all the steps are very clear for employees to understand what they have to do in order to progress. The process is well explained and very easy to follow."
TRAINING
There are two assessment stages within the training. "We have designed a number of activities that help us to identify if the employees have specific skills developed enough to join the management programme. The first stage measures hard skills and is based on an exercise that is in-store with their own manager; if they are successful at this stage then they move forward to the second stage, a 'development day', which is out of store and assesses the employee's soft skills. We try to take them out of their comfort zone."
Camba expands on this: "In 2018 we managed to have over 40 development days within the UK. We don't tend to assess more than 20 employees at the same time. This is just to make sure that all of our observers are going to be able to fully assess and speak openly about how the candidates are behaving." For the "10 to 15%" of attendees who are unsuccessful at this stage, they are invited to try again at a later date. "We take the opportunity to set new goals to develop those skills that we didn't manage to observe in the development day, and then we invite them to come again once they have managed to improve those areas."
"Once they are successful in the first and second assessments, they can officially join the managerial programme to guide them through their training programme, and to help them understand the goals and objectives that they need to achieve in order to be able to be promoted in the future."
To prepare for these assessments, staff are given training booklets to complete specific to the promotion or position they would like to work towards. "We have several booklets with different programmes depending on the career path that the individual wants to follow. Each booklet also has different levels of training depending on the level of seniority that the employee has, and the level of seniority that they would like to reach."
Camba continues: "Every single employee on the programme has a trainer in the store who is in charge of following-up the training itself." These trainers set appropriate action plans for the employees, and progress is reviewed biweekly for regular feedback and support. "When eventually the trainer feels that all of the areas have been successfully covered, they inform their location manager, who further checks and reviews the completion of the training."
MOVING FORWARD
Once the training has been signed off, a 'floor walk' takes place. The regional manager and regional HR personnel "review all the evidence from the training in order to ensure that all of the areas have been ticked successfully. It will take between two to three hours, depending of the seniority of the position, or if more training will be required in the future."
After the 'floor walk', there are two likely outcomes. If the training has been successful, then the HR manager will approve the candidate as applicable to apply for any future vacancies they are now qualified for. However, if the HR manager can see some areas that haven't yet been covered in enough depth, the employee will be required to complete further training before they can progress. Employees are able to apply for promotions once they have completed 80% of the required training for the position, however it is essential that they complete the final 20% before actually being promoted. This accessible and clearly structured career progression has significantly improved employee engagement and motivation within Inditex's brands, strengthening the company's workforce and resultingly benefitting customer satisfaction.
Moving forward, employee engagement will continue to be a key focus for Inditex. Camba says: 'the following years are going to be challenging for the all retailers in the fashion industry. The environment is changing, so we need to do our best to guarantee that our employees are as happy as possible in the work
environment. Internal promotions will be, and have been so far, our main tool to achieve that, even though there are also many other areas that we are trying to boost to guarantee that we retain employees as much as possible in our stores. We are working very hard with wellbeing initiatives in order to improve the work environment for our employees."
JOIN US AT THE EMPLOYEE ENGAGEMENT SUMMIT
The 2023 Employee Engagement Summit will explore how ensuring clear career progression, can in turn be a huge investment for your business, for both retention and engagement. Book your ticket today.