Seven ways that learning and development can foster employee engagement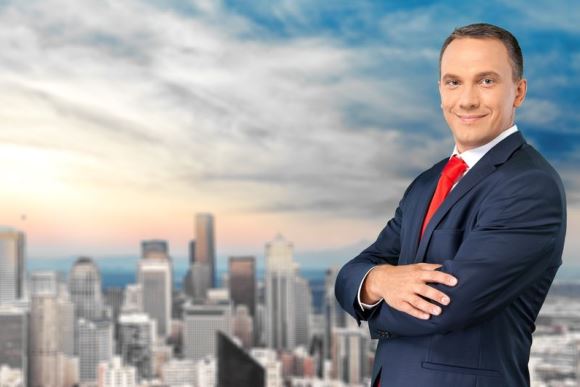 Happy employees help businesses thrive – in terms of productivity, profit, innovation, and growth says Kirstie Greany. Businesses that engage and involve employees can see 22% higher profits. Unhappy employees? Well, aside from making work days blue, they can send these factors into a nose dive and the cost becomes eye watering. Failure to retain talent alone costs UK businesses £42 billion a year.
Engaging employees is crucial – but it isn't straightforward. In fact, it's multifaceted, deeply cultural, and likely to keep changing as the ways we work and use digital technologies evolve.
So how can HR teams grapple with this challenge, and what role does L&D play?
What makes happy employees?
This isn't a question that pops up in local pub quizzes, that's for sure. Intangible and personal though it may seem, there has recently been some fantastic papers that have carried out extensive research into what makes employees feel engaged. Here's a snapshot of the findings:
Employees who feel engaged, feel:
 empowered
 involved
 consulted
 supported
 valued
 a sense of belonging.
They also cite collaboration and meaningful work as really important to them. In fact, feeling valued and doing meaningful tasks stand out above material rewards.
There's no magic bullet to engaging employees – it takes more than one intervention, and needs to be driven through systematically, at a cultural level. This might be why Deloitte asserts: "The mission of the HR leader is evolving from that of 'chief talent executive' to 'chief employee experience officer'".
In fact, many HR teams themselves are needing to upskill and change their own culture in order to tackle this experience-led approach.
What role can L&D play?
'Learning opportunities are among the largest drivers of employee engagement and strong workplace culture – they are part of the entire employee value proposition, not merely a way to build skills'. – Deloitte
Providing learning and development opportunities to individuals shows that you're willing to invest in them as a person. Learning is an engagement tool in its own right. And, if it's good, it'll boost performance. But modern and technology-driven learning can and should go a lot further.
Imagine as well that if the learning experience is useful, it'll get used out of choice to enhance performance, at the moment of need – driving productivity as well as performance. And if it's popular, it will be shared across networks, and further boost performance. And if it's inspiring, it'll create commentary and peer-generated content that can feed into others' learning experience. And if you celebrate the increased performance and re-share the socially generated content, the feel-good factor and employee engagement goes up and up.
7 ways L&D can foster employee engagement
With this in mind, here's our tips on how L&D teams can drive engagement levels and benefit their business as a result.
Put brand and values at the heart of what you do
What exactly are you asking employees to engage with? Organisations need to provide something for people to connect with and feel part of. Work with business leaders to identify a clear internal brand and set of values that people can relate to and engage with. You can then build this 'humanised' brand and sense of 'us' into your learning materials.
But values are more than branding – turn them into performance goals. Consider clustering learning content around a set of personalised behavioural, people, or value-based goals.
Pinpoint your desired learning culture
Jumping into a new technology strategy without considering the big picture can end up with an engagement backfire.
'Many focus on digital technology to reinvent workplace – but without a strong learning culture, they will not succeed'. – Deloitte
Work out what learning culture you want to have in your business and work towards that goal. Your learning culture should be in sync with business values and other employee engagement tactics. So, if the business wants to encourage engagement by fostering innovation from the ground-up, for instance, filter that into your learning culture with one that listens to, curates, and shares great ideas.
Make technology the enabler, not the starting point
With clear cultural and behavioural goals in mind, you can work out your learning technology strategy. Since 'meaningful' work is important to employees – make sure you're meaningful with your learning technology and design, and have long term goals in mind. Jumping on badges, gamification, discussion forums or the launch of a whole new portal without first researching with your target audience may disengage them.
You're likely to need multiple channels, but before you introduce new ones, check out what's being used already – you may be able to ride on some waves.
Build trust and learn from your audience
Consider if you can do more to reach out and connect with your audiences to build their trust in L&D. Do this by:
Listening – Whilst you may have great data to tell you what content is popular, nothing beats getting out and asking questions – find out what people need, when they need it, what else they use to help them do their work, and what kind of content they like.
Responding – Modern technology enables you to be ultra-responsive to feedback, so show you're listening by adapting your strategy or content to meet the needs of your audience.
Involving – Encourage social and informal learning through your learning technology strategy, and involve your audience by re-sharing, crowdsourcing content, and curating.
Empowering – Enable your audience to forge their own learning and development path, with your support, with self-service, resource-based models and personalised content.
Invest in leaders and managers
Managers can make or break staff happiness and retention. Whilst you can't control whether there will be that magic spark between a manager and an employee, you can help support leaders and managers with performance and behavioural training.
Good leadership is also crucial to making the desired culture a reality in the workplace. Ensure your leaders are equipped to live and breathe behaviours and values.
Think learners, think consumers
Employee learning is becoming more "consumer like", where audiences search out and choose content for themselves.
Modern expectations for digital content are high – it needs to be relevant, meaningful, timely, and ultimately useful – fitting into a point of need right there and then. Content that delivers on these points, with well-honed, UX design will do well in the learning marketplace, and go viral amongst social networks.
But L&D teams' role here isn't to put up a shop full of bitesize content for all to choose from – help filter, recommend, personalise and focus the content around their needs and preferences. Also make the learning they do count by creating deep learning moments, not just a swathe of light touch resources.
Be social
To engage employees, we hear that organisations need to encourage more collaboration, involvement, consultation, and support. To L&D personnel, this screams out for social learning platforms – look to encourage informal learning where you can. But don't think your work is done by setting up a forum. Like any social gathering, it can take time for everyone to warm up and get talking. You may need to pave the way and foster online communities and discussions. Consider a campaign to advertise and drive traffic to the virtual hang-out space, with some core champions showing how it can be done.
Or, you might find that conversation is flowing already, in a tool the masses have chosen already. If so, don't break what works!
Social learning is also about sharing, liking and commenting on content – make sure your learning resources have this capability built-in.
Final thoughts
Engaging employees across the board and creating a culture of empowerment, trust, and collaboration is key to thriving as a business and keeping hold of talent. It's vital that organisations' learning cultures match this approach, and set themselves up to be able to move with the times and with the needs of their audiences. HR and L&D teams need to work together to consider the 'experience' they can offer, embracing digital technologies as a key enabler of cultural change.
Want to know more? Find out what we uncovered in our Learning Insights guide as organisations try to keep up with the changing landscape or join us for our Insights Webinar on 28th April.
Author: Kirstie Greany, City & Guilds Kineo
References:
Deloitte: Global Human Capital Trends Report 2016
[i] Brand Learning: Growth Drivers Study
[ii] PWC: as cited in our Onboarding Guide