Dr Leandro Herrero: "Culture Is Not a One-Time Project That Can Be Checked off the To-Do List"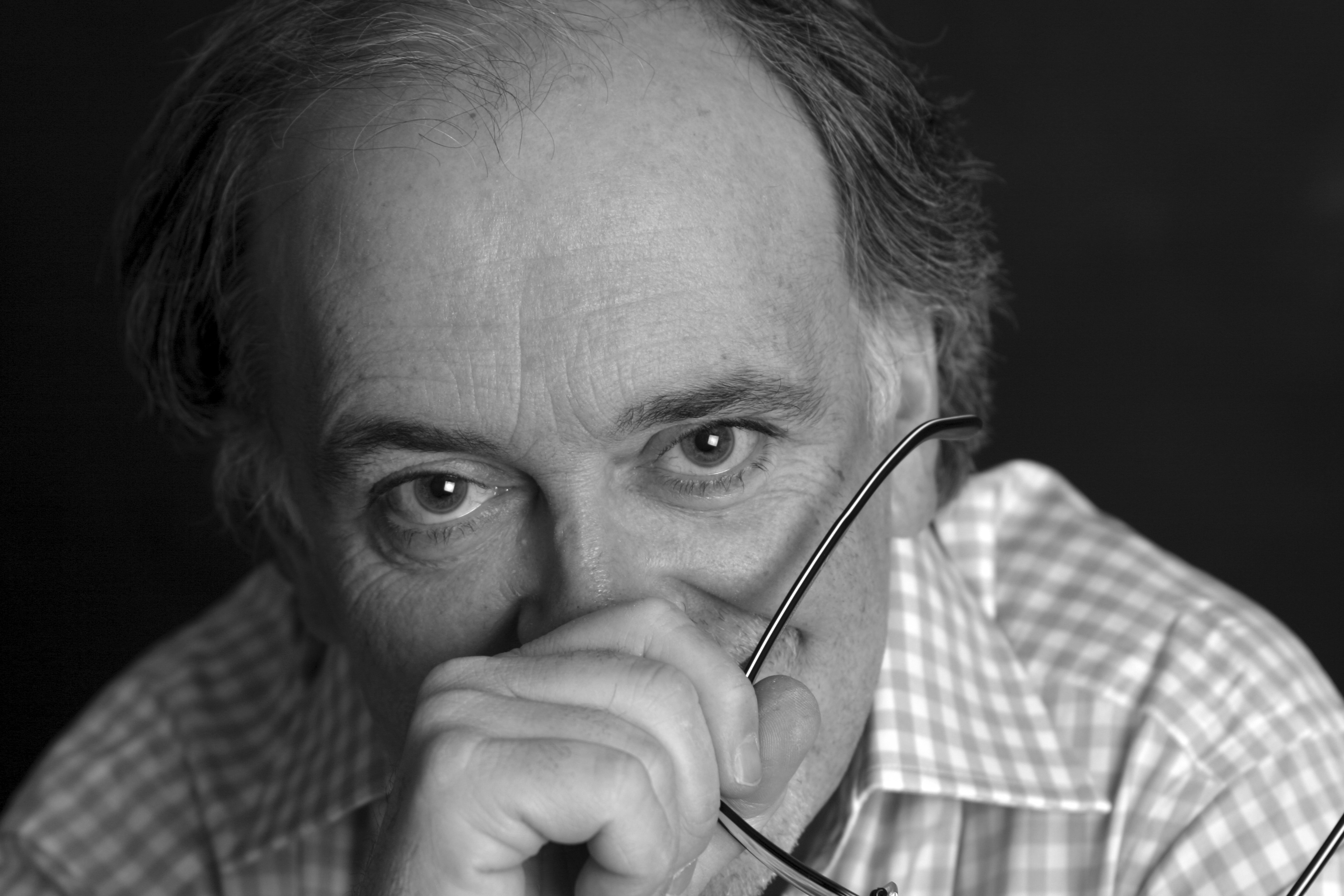 An interview with the CEO of The Chalfont Project
A clinical psychiatrist by background, Dr Leandro Herrero is the CEO of The Chalfont Project, providing professional services on organisational architecture across industries. In an interview for Engage Employee, Dr Herrero revealed how a background in medicine and psychiatry complements his work as an 'Architect of Organisations' and introduced the Viral Change™ methodology. Moreover, he discussed the most common mistakes organisations make when it comes to culture and how he envisions the future of work.
HI DR HERRERO, PLEASE INTRODUCE YOURSELF AND THE CHALFONT PROJECT.
Hi there! I'm Dr Leandro Herrero, and I'm thrilled to introduce myself and The Chalfont Project. I wear many hats; I am a psychiatrist by background, but I have spent many years in hands-on business leadership positions in global companies. I am now the CEO and lead designer of products and services at The Chalfont Project, an international firm of organisational architects. My team have been partnering with organisations for more than 20 years to redefine how organisations function, emphasising the power of culture and change.
The Chalfont Project is based on the belief that organisations are complex living systems and that they need to be designed with care and attention in order to thrive. We partner with our clients to create organisational architectures that are based on 3 pillars – enabling designs, a mobilising platform for sustainable culture change, Viral Change™, and Collective Leadership development.
HOW DO YOUR MEDICAL AND PSYCHIATRIC QUALIFICATIONS COMPLEMENT YOUR WORK AS AN 'ARCHITECT OF ORGANISATIONS'?
Human behaviour is the cornerstone of organisational dynamics. My background has equipped me with a deep understanding of not just what people do, but why they do it. This insight is invaluable when it comes to shaping organisational cultures.
Think about it like this: imagine you're trying to renovate an old house. You can see the cracks in the walls and peeling paint, but only someone with a structural engineering background can tell you why those cracks are there and how to fix them permanently. Similarly, I can diagnose the underlying issues within an organisation's culture, not just the surface-level symptoms.
In the world of organisational architecture, I like to think of my qualifications as the X-ray vision goggles that allow me to see the hidden fractures and strengths in a company's culture. It's not about being a mind reader, but it's about having the expertise to diagnose and prescribe remedies that lead to authentic and lasting culture change.
WHAT IS THE VIRAL CHANGE™ METHODOLOGY?
We must show people the change we want to see.
Envision a reality where change isn't dictated by the boardroom but spreads organically amongst employees, fuelled by a shared purpose. This is the core philosophy behind the Viral Change™ methodology.
Unlike traditional change management approaches that often fall short, Viral Change™ redefines the landscape of change as we know it. It taps into the infectious power of purpose-driven behaviours and emotions within organisations, harnessing them to create enduring cultural transformations, much like a social movement. At its core, Viral Change™ recognises that change is most powerful when driven by the very people it affects the most.
The brilliance of Viral Change™ lies in its versatility. It's not limited to a single type of change; it's a dynamic approach that's been successfully applied to diverse transformations, from profound cultural shifts to major strategic pivots. It serves as a mobilising platform, nurturing a lasting capability for adaptability and change.
In essence, Viral Change™ isn't just a methodology; it's a catalyst for a new era of change and possibilities, where organisations can foster movements from within, shaping their culture and future.
IN YOUR OPINION, WHAT ARE THE MOST COMMON MISTAKES ORGANISATIONS MAKE WHEN IT COMES TO CULTURE? HOW CAN THESE BE AVOIDED?
One of the most prevalent mistakes organisations make in shaping their culture is misplacing their focus. Often, they attempt to foster a positive culture by implementing a set of policies and procedures or conducting sporadic, one-off training sessions. This is not enough and falls short of creating lasting change.
A vibrant organisational culture is born from its people. Organisations should channel their efforts into investing in their people and cultivating strong relationships. Behaviour change is at the heart of this process, and it is imperative to recognise that real culture transformation starts with changes in individual and collective behaviours.
Another all-too-common blunder is failing to sustain the desired culture over time. Culture is not a one-time project that can be checked off the to-do list; it's an ongoing journey.
Behaviours are the foundational building blocks of culture. If the right behaviours are not consistently practiced, the culture can quickly erode. To avoid this pitfall, organisations must have a clear vision for their desired culture and effectively communicate this vision to their employees. More importantly, they should create opportunities for employees to actively participate in shaping and evolving the culture. In doing so, employees become co-creators of the culture, fostering a sense of ownership and commitment.
Culture should be treated like a garden. Neglect it, and it will become overgrown and unruly. Nurture it through regular care, like tending to the right behaviours and fostering employee involvement, and it will thrive.
MANY EMPLOYERS BELIEVE THAT REMOTE AND FLEXIBLE WORK ARE DAMAGING TO WORKPLACE CULTURE; WHAT ARE YOUR THOUGHTS ON THIS?
The remote work vs. office return debate, like the classic pineapple on pizza dispute, divides opinions. But here's the deal: if you're concerned about remote work hurting workplace culture, chances are, it's already in need of repair.
The pandemic thrust remote work upon us, revealing numerous benefits: autonomy, higher engagement, inclusivity. We don't want to turn back time on these gains. All good things come with challenges but if we care about building a more inclusive, equitable future, we each have a responsibility to reframe this rhetoric whenever we see it. With 80% of leaders regretting return-to-office mandates, employers must present a compelling case for full-time office returns. Abrupt shifts from flexibility to mandates fuel biases.
Let's have a different conversation; what kind of workplace culture do you want to create? Cultures create workplaces, not the other way around. Let's transform remote work strategies from top-down mandates to team-driven approaches.
It's on each of us to make this vision a reality.
FINALLY, HOW DO YOU ENVISION THE WAY WE WORK CHANGING IN THE FUTURE?
In the future of work, behavioural change will be the only constant.
We are facing a skills gap crisis, one of the biggest challenges of our time, second only to climate change. Multi-generational workforces are here to stay. As globalisation becomes more prevalent and technology continues to catapult us into the future, we are going to see the narrowing of the geographical divide make the workplace more accessible and inclusive, but also lead to a more stratified workforce. This is a concern, but also an opportunity. We must be intentional about building workforces that are adaptable, resilient, and equitable. This will require a concerted effort from governments, businesses, and educational institutions.
Behavioural change is a moral obligation for businesses because it is the only way to ensure that everyone has the opportunity to succeed in the future of work, where the most valuable work will be cognitive.