Samantha Pearce: "Employee Voice Is Invaluable Here at Balfour Beatty"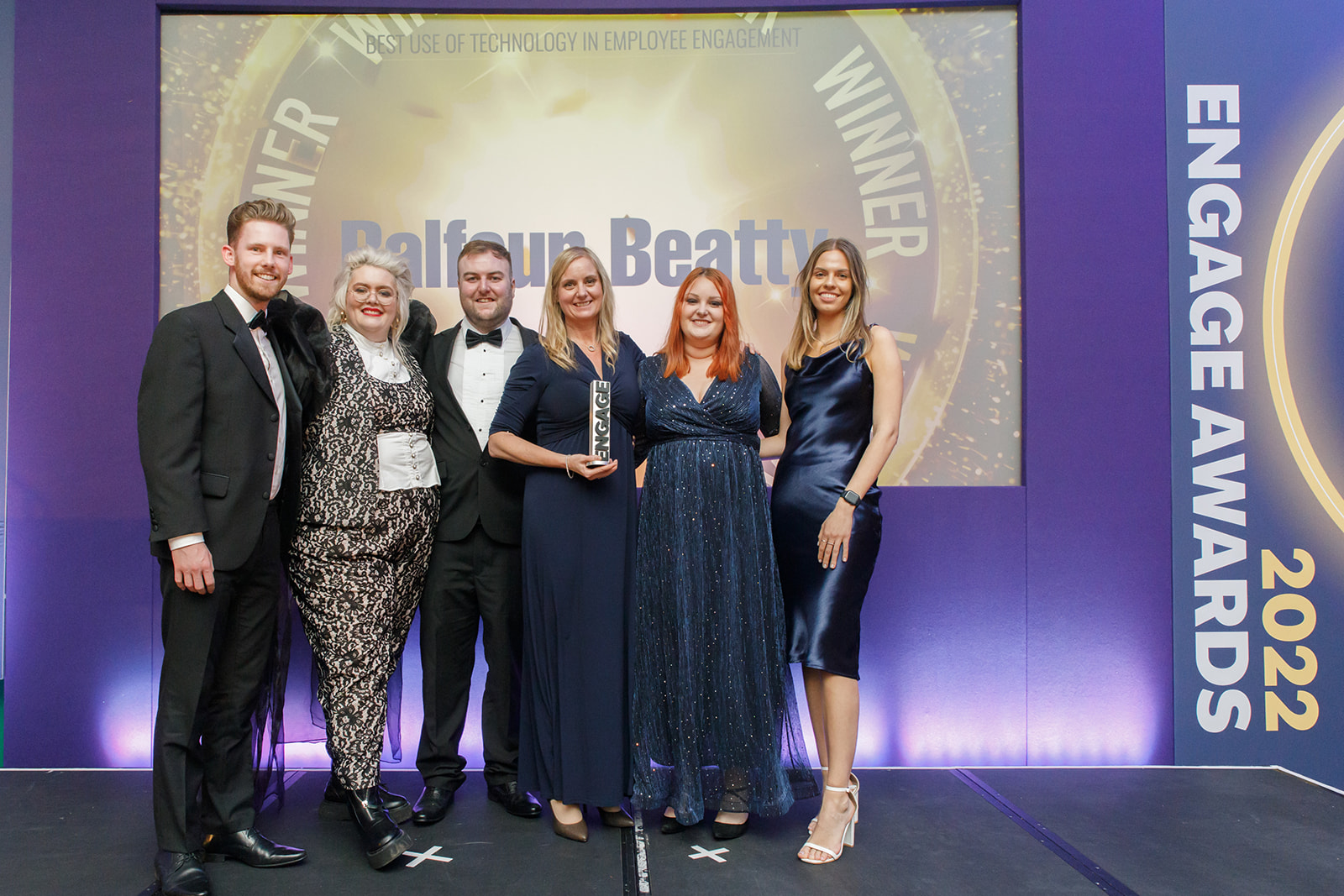 The international infrastructure group Balfour Beatty received the Best Use of Technology in Employee Engagement at the 2022 Engage Awards. The group was awarded for partnering with the engagement specialists Inpulse to use innovative technology and elevate employee engagement. In an interview with EBM, Balfour Beatty's Head of Employee Engagement Samantha Pearce discusses the award and the organisation's new employee listening approach.
BALFOUR BEATTY RECEIVED THE BEST USE OF TECHNOLOGY IN EMPLOYEE ENGAGEMENT AWARD. WHY DID YOU ENTER THE 2022 ENGAGE AWARDS, AND WHAT DOES WINNING IN THIS CATEGORY MEAN TO YOUR ORGANISATION?
Winning the Engage Award was so exciting – what an amazing event!
To be recognised for innovation in listening to our employees and success in driving engagement is fantastic. It's particularly meaningful to Balfour Beatty as a large infrastructure organisation with thousands of hard-to-reach employees. With the Inpulse platform we've implemented a simple and effective solution that works for all employees.
As with all Engage Awards, we hope this win highlights the priority we place on understanding how our employees feel and the importance of our 'whole person' approach to engagement, ensuring we support people throughout both their career and life events.
HOW DOES BALFOUR BEATTY ATTRACT AND RETAIN TALENT IN A HIGHLY COMPETITIVE MARKET?
The market is highly competitive. It's essential we have a clear understanding of our current and future skills requirements and a compelling 'offer' to attract and retain the best talent, from reward to career opportunities to flexibility to family friendly policies, and of course a great manager and team who really care (in our last survey 94% employees said they feel cared for).
We attract our key audiences with highly targeted and well researched campaigns, that use innovative programmatic methods to help us attract by skill and location. We ensure these audiences are aware of our offer with content that showcases our culture and the opportunities provided by a leading, international infrastructure company.
In addition, we partner with various organisations including EvenBreak, Restless, and the Association for Black & Minority Ethnic Engineers to ensure we are engaging with groups that are traditionally underrepresented in our market – people with disabilities, over 50s and ethnic minorities.
As we're part of The 5% Club – a movement of over 770 employers committed to making vocational training ("earn and learn") positions accessible to all - our early careers intake is critical and this year we'll be recruiting circa 600 graduate, apprentices and trainees. Again, we are using our high profile in the industry to attract a broad range of candidates and partnering with key suppliers help us reach underrepresented groups.
Employee voice is invaluable here too, with our My Contribution suggestion scheme providing plenty of ideas as to how we can attract and retain talent, directly from the people who know!
Retention starts at the very beginning with a great welcome to new starters and continues throughout the employee lifecycle with our performance and development feedback culture, a range of talent development programmes, clear opportunities for progression and most importantly interesting and rewarding work. Again, we aim to support the whole person throughout their life events, ensuring everyone can speak openly without fear of stigma and ask for the help they need to thrive.
BALFOUR BEATTY TRANSFORMED THE WAY IT COMMUNICATES WITH EMPLOYEES, SCRAPPING PAPER-BASED SURVEYS. WHAT IS YOUR NEW EMPLOYEE LISTENING APPROACH?
We made a deliberate decision, five years ago, to take a fully online, agile, and transparent approach to surveys using the Inpulse platform, measuring emotional analytics as well as engagement data. Our short surveys and easy to read dashboards and downloadable reports mean we move quickly from survey completion to sharing results – as participants see live results as soon as they submit their answers the conversations can start straight away!
Our Engagement Champions drive business engagement and can create local deep dive surveys to really understand the mood, barriers, and enablers in their areas. Whilst the surveys are anonymous, segmentation allows us to measure engagement and drive action appropriate to specific, diverse groups.
We make full use of the survey functionality with New Starter Surveys at 4 weeks, 4 months and 6 months and this year we plan to bring our Leaver's surveys onto the platform. Utilising the platform across the lifecycle enables us to view trends, correlate data and provide better access to the insight.
By working in true partnership with the team at Inpulse we've both improved our Engagement Index Scores by 20% and developed the platform to provide an excellent user experience and rich, easy to access, insight to help us to continue to make Balfour Beatty a great place to work.
YOU ARE NOW WORKING WITH INPULSE TO DEVELOP 'PRECISION,' AN AI TOOL THAT TARGETS COLLEAGUES WITH LOW ENGAGEMENT. COULD YOU TELL US A LITTLE MORE ABOUT THIS TOOL AND WHAT YOU EXPECT ITS IMPACT TO BE?
Precision programme helps us to find out the key driver(s) behind our Engagement Index. Regression and correlative analysis are used to discover which survey question(s) we need to focus on to have the most impact on engagement, the business areas with the largest potential for improvement, and exactly what actions we need to take through theme analysis and recommended actions.
The result is a clear story, backed up by data, giving us the confidence that we are targeting the right factors and people through data-driven decisions whilst also presented in a digestible and easy-to-understand format.
The simplicity of the programme means it is impossible not to act because you know which 2 or 3 inputs (questions) you need to focus on, who you need to focus on and what the potential impact will be.
FINALLY, WHAT ADVICE WOULD YOU GIVE TO OTHER ORGANISATIONS THAT WISH TO INTRODUCE TECHNOLOGY AND AI TOOLS TO ENHANCE EMPLOYEE ENGAGEMENT?
Whilst at a local level it is important that line managers understand how to engage everyone in their team (we're all unique!), at an organisation level it is about seeing trends and themes to form a narrative and create a strategy that is going to have the greatest impact - AI and data analytics make this much easier to do.
Alongside our knowledge and understanding of our people, AI complements the human approach to engagement by highlighting potential risks, e.g., areas at risk of high attrition, predicting future trends to inform decisions we make, and understanding employee sentiment and feelings on a broad scale.
It's a really effective way to take complex processes and make them simple and powerful.
If you are new to technology and how it can impact engagement, you could consider:
Using AI to analyse employee engagement survey results to gather real insights and drive meaningful change.
Correlating engagement data with other key indicators to see trends across teams and the business.
Supporting hybrid working by improving technology to help people's efficiency in their roles and better enable collaboration.
Engage Business Media would like to congratulate Balfour Beatty on their well-deserved win.
Those interested in sharing their success stories and entering the 2023 Engage Awards/Engage B2B Awards, can now submit their entries here.
The deadline for submissions is July 17th, with judging set to commence on July 24th.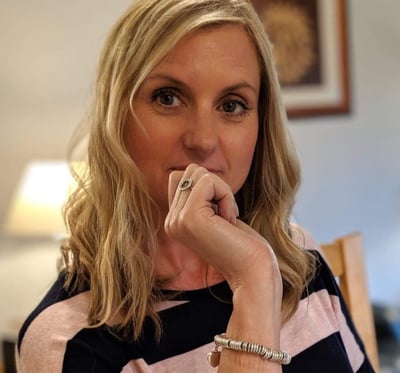 Samantha Pearce
Head of Employee Engagement at Balfour Beatty