Nicole Bearne: "Internal Communications Sits at the Very Heart of an Organisation's Culture"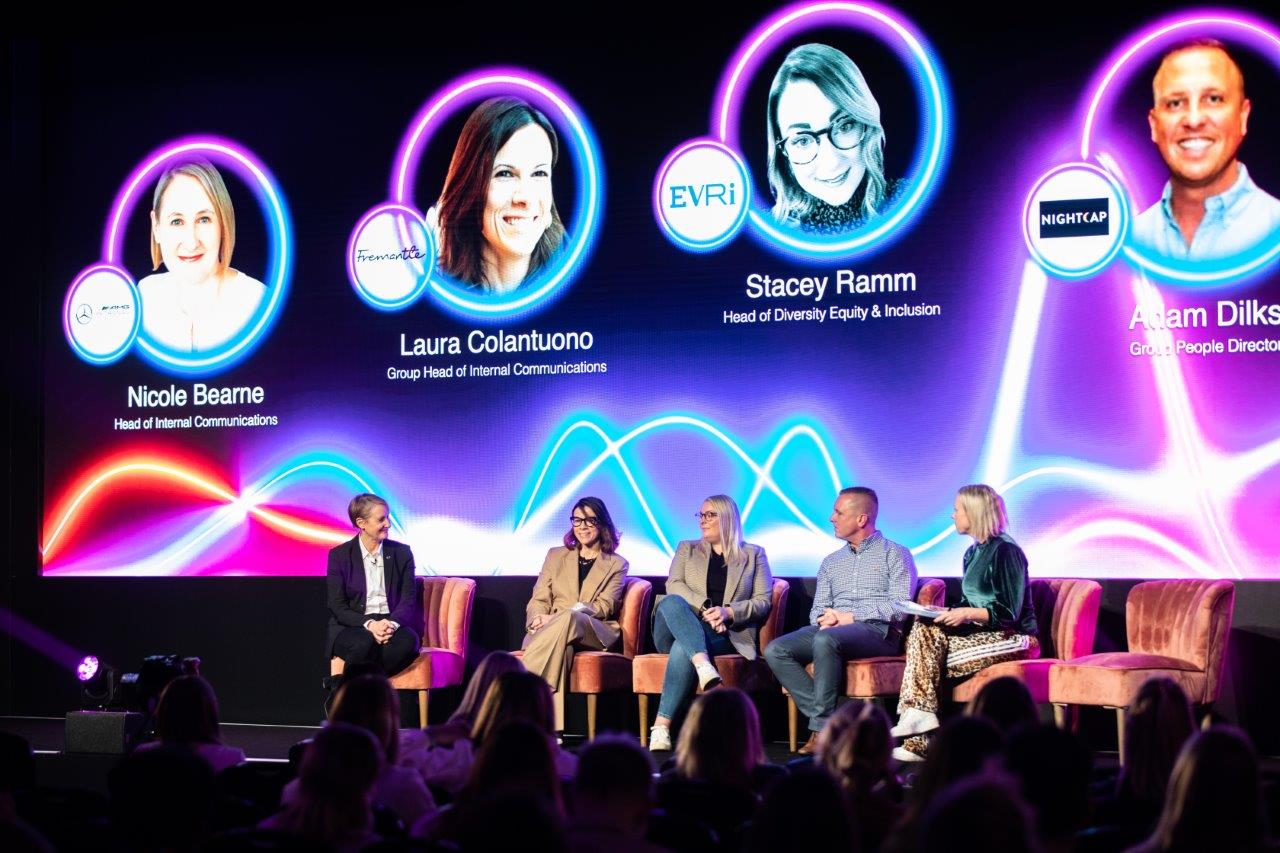 An interview with the Head of Internal Communications at Mercedes-AMG Petronas Formula One Team
Last month, we held the 10th edition of our annual Employee Engagement Summit, bringing together a record-breaking number of attendees to learn from the success stories of world-renowned brands and organisations.
One of the most notable sessions of the day was a panel discussion on the importance of culture, belonging and inclusion in creating great employee experiences. This session gave our delegates the chance to hear from four industry experts who provided implementable ideas and practical advice to help businesses harness the power of their people.
Keen to delve deeper into this subject, I spoke to Nicole Bearne, Head of Internal Communications at the Mercedes-AMG Petronas Formula One Team and one of the four panellists. During our interview, Nicole shared how they have fostered an inclusive environment at Mercedes-AMG Petronas F1 Team and what other leaders can do to cultivate a similar sense of inclusion at their organisations.
HI NICOLE, PLEASE INTRODUCE YOURSELF AND YOUR ROLE.
My name is Nicole Bearne, and I am the Head of Internal Communications at the Mercedes AMG Petronas Formula 1 Team. I look after all our internal communications across the team, and I manage our community and charitable partnerships as well.
So, in my day-to-day work, I act as a business partner to all the areas of the organisation, providing strategic and tactical information and advice on how best to communicate in order to fulfil the strategic objectives we have as a company.
WHAT IMPACT DOES INTERNAL COMMUNICATIONS HAVE ON AN ORGANISATION'S CULTURE?
It sits at the very heart of an organisation's culture. Culture is very much about behaviour and how we do things as an organisation or as a team and our behaviours are driven by our understanding of the environment around us and the interactions that we have with other people. We are very much reactionary animals and so, the more information we have and the better our understanding of our environment, the more positive our behaviours will be. So, that enabling of that communication and understanding is what really drives positive, proactive behaviours and that behaviour is what drives the culture.
CAN YOU GIVE US AN EXAMPLE OF A BEST PRACTICE, SHOWCASING HOW YOU HAVE FOSTERED AN INCLUSIVE ENVIRONMENT THROUGH INTERNAL COMMUNICATIONS?
I think there are a number of different things that we do, as a sports team, to try to create an inclusive culture through communication. One of those is to keep people updated with honest and transparent information about how we are doing as a team. So, after each of our race weekends, we involve the entire team (1,200 people) in a full briefing process that examines how the race went, what went well, and where we need to improve. This is led by the senior leadership on the technical side of the team, but they are very open and very honest, and we make sure that everyone has access to this information.
So, by creating that openness and that honesty, we are able to take the team on a very clear journey as to what we need to improve to enable us to celebrate our successes where we can, but then also to look forward to the next race and understand what we need to do to get to it.
WHAT ADVICE WOULD YOU GIVE TO OTHER LEADERS WHO WISH TO CULTIVATE A SIMILAR SENSE OF BELONGING AND INCLUSION?
Creating a sense of belonging and inclusion is really about knowing and understanding the people that you work with. It is about putting people right at the centre of everything. I think that a lot of what we do within organisations can be quite process driven, so we tend to think about meetings as having a purpose and having an agenda that we get straight into.
What leaders can do is try to take a step back from that and say: "We'll get to the agenda in a minute, but let's check in on each other as individuals and as human beings first. Let's understand how everyone in the room is feeling. Let's understand what baggage we might be bringing in with us in this meeting."
It's about taking a moment to reflect on your mood as a leader and to understand how it is likely to impact the team around you, and bringing a bit more of a positive mindset into that environment. One of the things we can definitely do as an internal comms function is to support leaders with developing that communication mindset and enabling their teams to relax and trust and share when things aren't going so well.
WHAT ARE YOUR PREDICTIONS FOR THE FUTURE OF THE INDUSTRY? IN WHAT DIRECTION DO YOU THINK IT IS HEADING?
I think it's wonderful that we are now focusing more on the employee as the main stakeholder within an organisation, and thinking about how we can make the best of every single person working with us. I think this should definitely continue into the future.
I think that technology will become even more important in how we communicate, even just from looking around at the suppliers at the Employee Engagement Summit. There are so many apps and so many different technology platforms that have been brought in to enable organisations to listen to their employees, to be able to create data metrics to understand employee sentiment, and to connect with individual employees wherever they might be in the world, so I think that's going to grow and grow.
I think the emphasis on employee wellbeing and work-life balance will become even more important as we move forward. There should be a focus on creating an employee experience that is, to a certain extent, tailored to the individual. Then, if people are happy and satisfied in their work role, they will take that through in their life outside of work as well and become more content.
I can see more and more organisations (and we're one of them) creating specific health and wellbeing spaces for their employee. We're about to start building an employee health and wellbeing centre at our campus to incorporate all the various elements of healthy living, from nutrition through to mental wellbeing through to spaces where people can have community events and social occasions.
We are social animals. We are drawn to communicate with each other. And whilst connecting via a video link is a good alternative when you cannot physically be in the same room as someone, there is no substitute really for actually sitting down and having a good chat with somebody, getting to know people directly, having a bit of a laugh and building that sense of camaraderie.
Watch the Panel Discussion from the Employee Engagement Summit below: