Laura Jameson: "We chose to put real employee stories at the heart of our campaign"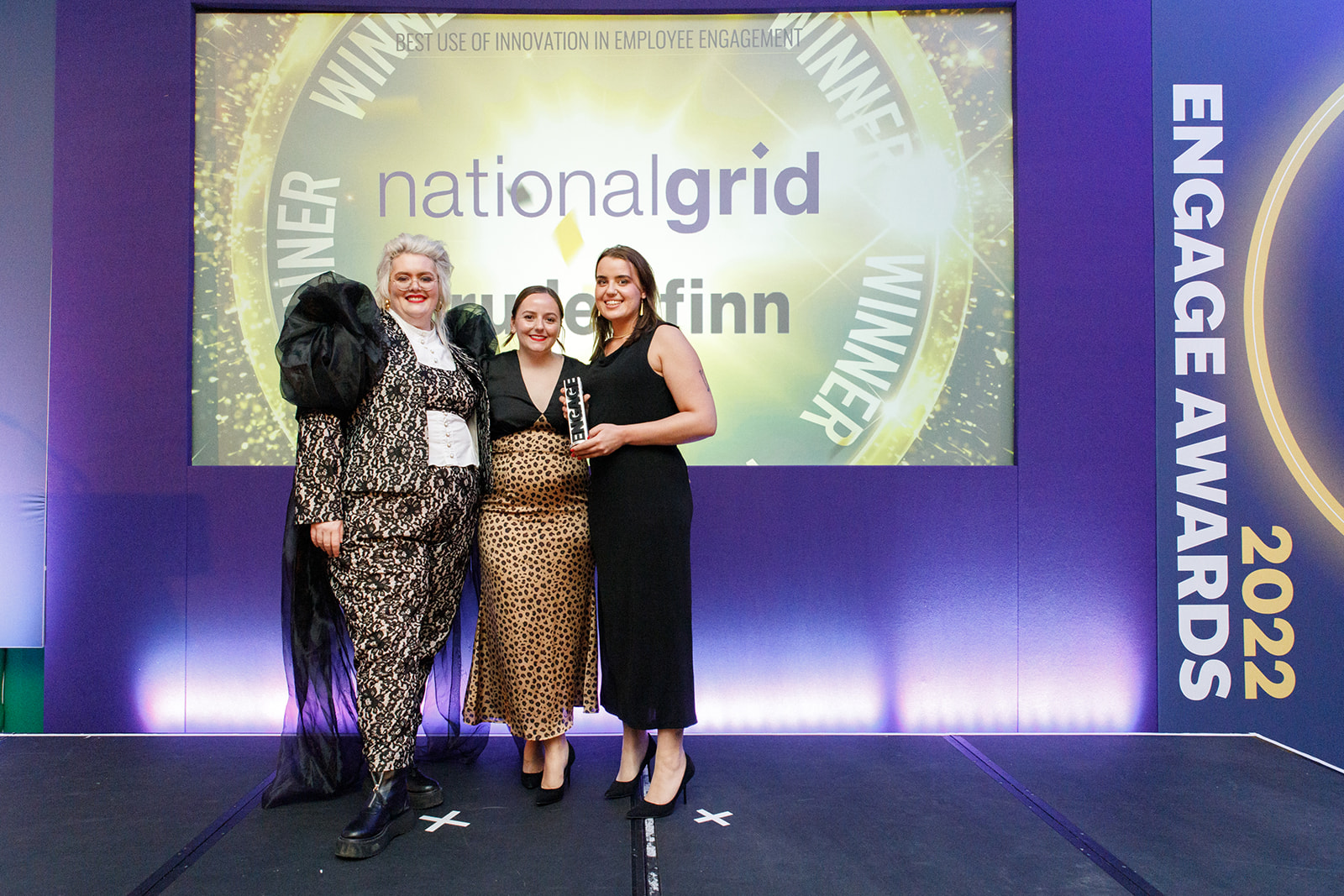 National Grid received the Best Use of Innovation in Employee Engagement award in partnership with Ruder Finn. In an interview with EBM's Editor, National Grid's Senior Manager of Colleague Communications and Engagement (Campaigns and Projects) Laura Jameson discussed the work they did to win the award.
YOU WON THE BEST USE OF INNOVATION IN EMPLOYEE ENGAGEMENT FOR CONNECTING YOUR GLOBAL EMPLOYEES WITH THE COMPANY'S CLEAN ENERGY VISION. HOW DID YOU ACHIEVE THIS?
National Grid's vision is to be at the heart of a clean, fair, affordable energy future, but to make this a reality we need the commitment of all 23,000 global colleagues. Our role as a Principal Partner of COP26 (the UN climate change conference) gave us a fantastic opportunity to connect our people with the vision and educate them about the important work happening right across our company to deliver it.
Colleagues receive a high volume of daily communications, so we needed to get creative to cut through the noise, we also had to capture the attention of a mix of field-based, office-based and home-based colleagues across multiple time zones.
To do this in a new and different way – many of the tactics we used were a first for us.
We set up a new channel to get important COP26 updates to colleagues. The "Countdown to COP26" newsletter took a marketing-led content approach, sharing videos, challenges and interactive content through colleague voices. We also created a first-of-its-kind COP26 campaign hub on our intranet, with homepage takeovers to push traffic to the hub.
Our peer-nominated climate leaders programme celebrated colleagues going above and beyond, and our "Voice of All" programme called for colleagues to contribute their ideas for a greener future, alongside a digital pledge wall where they could share videos and messages to state their commitment to a clean energy future.
We also brought the COP26 experience to our sites through interactive physical exhibitions, live CEO webcasts, videos, physical events, and daily COP26 digests to create a truly immersive experience.
WHAT LESSONS DID YOU LEARN ALONG THE WAY?
We had to be flexible and adaptable – the internal campaign was very much interlinked to the external campaign, so as things changed, we had to pull this through and ensure we were telling one cohesive story internally and externally.
We chose to put real employee stories at the heart of our campaign to ensure that it resonated with everyone and instilled a sense of pride in the work happening across our company. Our Sustainability champions network was vital to help us shape our plans and engage traditionally hard-to-reach colleagues – such as those in the field. This was a great success and as the campaign built up to COP26 I was impressed and delighted by the level of involvement from our people and the passion that shone through.
WHAT ADVICE WOULD YOU GIVE TO OTHERS WHO WISH TO ENHANCE THEIR EMPLOYEE ENGAGEMENT?
At National Grid, we can only achieve our vision with the hard work and dedication of our colleagues. By putting colleagues at the heart of the campaign, we truly inspired them to become advocates for our clean energy future and helped them to understand their individual role in delivering our vision. Using real employee stories in this way really enhanced the delivery of our campaign. It enabled us to break down silos and lift the lid on the undiscovered innovation happening across the company, inspiring colleagues through the work of their peers.
This approach is something we have taken forward into future employee engagement campaigns and I would recommend that to truly engage employees they need to be part of shaping, delivering and starring in employee engagement campaigns.
Engage Business Media would like to congratulate National Grid and Ruder Finn on their win. Those interested in sharing their success stories and entering the 2023 Engage Awards/Engage B2B Awards, can now submit their entries here.
The deadline for submissions is July 17th, with judging set to commence on July 24th.