Joanna Swash: "The Key Is in Knowing Yourself, Your Purpose, Your Strengths, and Your Weaknesses"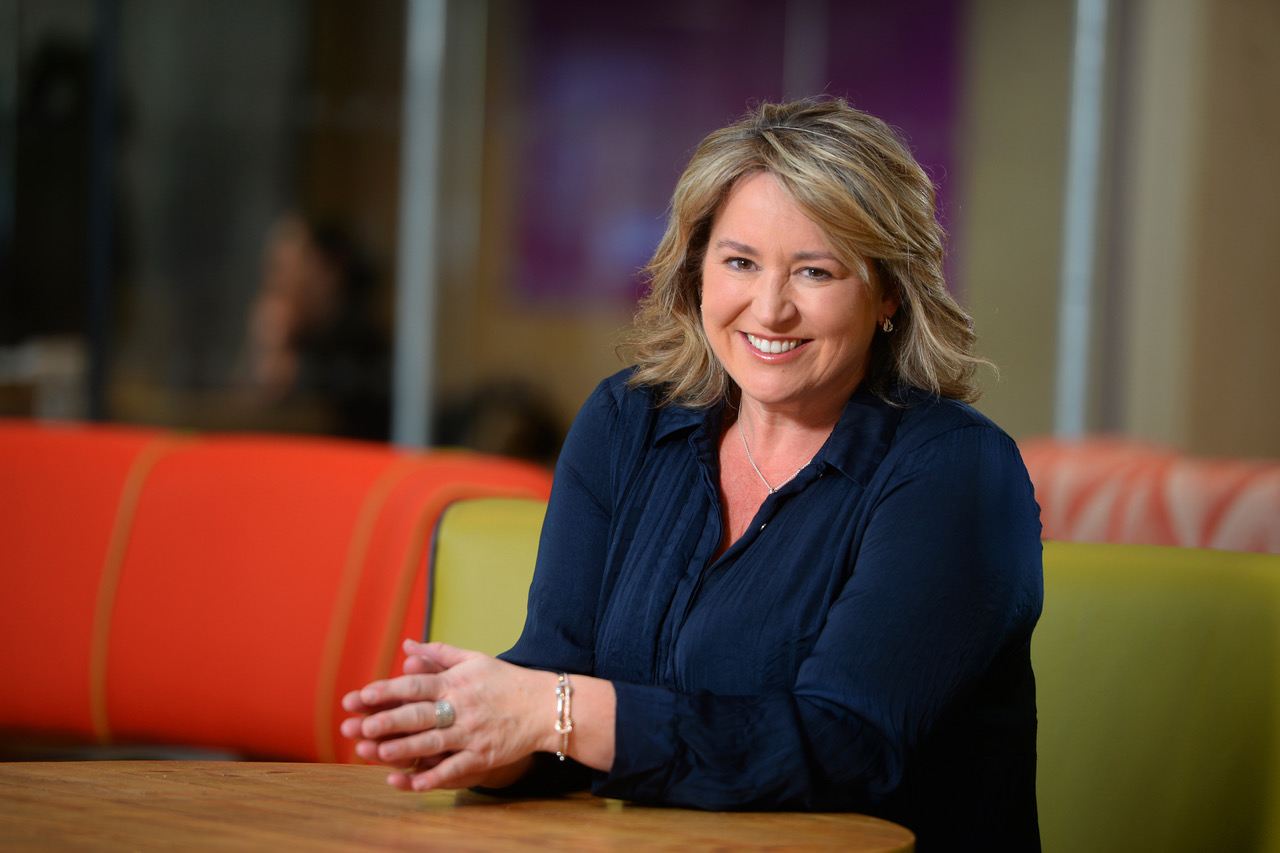 An interview with Moneypenny's Group CEO
This International Women's Day, Engage Business Media wanted to put successful businesswomen in the spotlight, sharing their stories and advice. As part of this, EBM has interviewed Joanna Smith, Group CEO of Moneypenny: the leading outsourced communications provider in the UK and the US. Below, Joanna shares what she believes are the qualities of a successful leader, the challenges she has overcome, the lessons she has learned, and the advice she has for aspiring entrepreneurs.
WHAT DO YOU THINK MAKES A SUCCESSFUL BUSINESSWOMAN?
A successful leader is one who is authentic, bold, optimistic and shows empathy. They know who they are and are strong enough to admit that they don't have the answers all of the time, that they are not perfect, and are confident to hire excellent people and empower them to do their jobs. To be successful you need to create the best environment for your people to succeed and to give them the space and the right tools to do their job to the best of their ability.
Also, a key characteristic is delivering on your promises. Don't let people down. If you say that you'll do something, do it. Be honest, open, and real.
WHAT IS THE BIGGEST CHALLENGE YOU HAVE FACED, AND HOW DID YOU OVERCOME IT?
Transferring a 1,000-strong workforce from the office to working from home at the start of the pandemic in under two weeks, completing an acquisition in a different country remotely and buying new offices on Facetime in the pandemic! We also have had to hire quickly due to our fast growth. Challenges are also opportunities and are everywhere, they are part of life in business. Like mistakes, they can be positive, if we learn and adapt because of them.
IF YOU COULD GO BACK IN TIME TO WHEN YOU FIRST STARTED WORKING AT MONEYPENNY, WHAT ADVICE WOULD YOU GIVE YOURSELF CONSIDERING HOW MUCH YOU HAVE ACCOMPLISHED?
There's so much I have learned in my career journey to date, and I think that is a key place to begin. I am curious, I am always learning (and unlearning) but until you have done it, you can't live it. It's all well and good learning about things and reading new theories but until you put it into practice you don't really understand it. Goals move and you have to learn to adapt to a changing environment. Learning to understand myself, my purpose was the most important thing, and my goals came afterwards. Plus, they are not static, they need revisiting and revising and sometimes altogether scrapping.
It's important to remember that everyone deep down is the same. Like my mum said to me at an early age. Everyone fears the same things, and it is important to remember this. You'll never keep everyone happy but let it go, don't sweat the small stuff, trust yourself and your instincts.
In truth, people don't want you to fail, they want you to be a success.
WHAT ADVICE WOULD YOU GIVE TO ASPIRING FEMALE ENTREPRENEURS?
Everyone, male or female, faces different challenges based on any number of factors. And everyone, has different problems, large and small, to overcome. My advice is don't blame it on anyone. You are in control of your own destiny. Crack on an find a different way, your own way. Challenge and change the attitudes of people who see things this way.
The key is in knowing yourself, your purpose, your strengths, and your weaknesses, accepting them and then building a team around you which fills in the gaps and enhances the strengths. Speak to other entrepreneurs and leaders too to share problems and solutions. Empower your people and you'll reap the reward - think back to your previous jobs – who did you work harder for, the boss who made each day miserable or the boss who treated you fairly and made work fun? Inspiring a workforce will always yield better results than those who rule with fear.
If you found Joanna's story inspiring, read our International Women's Day article to learn about the success stories of other influential businesswomen.