3 Inspiring Businesswomen and Their Advice for Success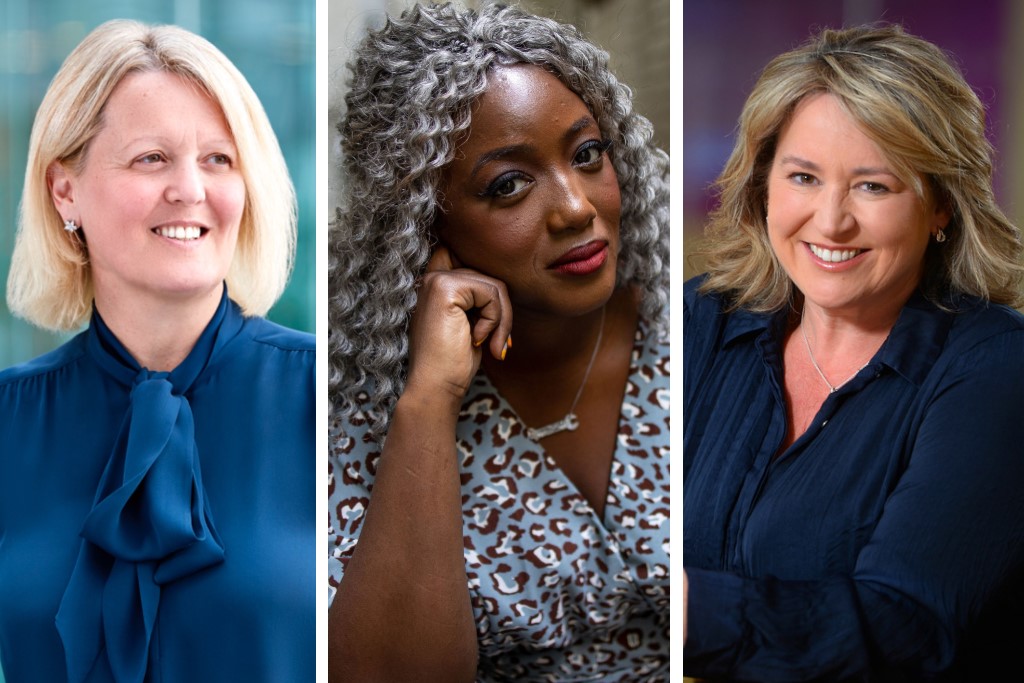 To mark International Women's Day this year, I have spent hours researching and reading the stories of successful female entrepreneurs. This research was some of the most important work that I have ever done, as I came across numerous inspiring women who have proven (and continue to prove) that the sky is the limit.
While I found myself feeling inspired by a large number of women, I am sharing the stories of 3 people, whose paths to success I found especially inspiring. In addition to this, I am sharing the lessons they have learned and the advice they have for aspiring female entrepreneurs.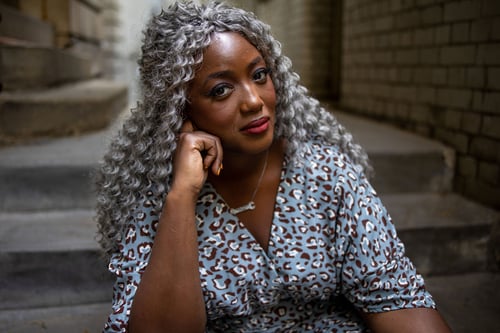 Dr Anne-Marie Imafidon MBE, Sam & Simon Photography
DR ANNE-MARIE IMAFIDON MBE
Dr Anne-Marie Imafidon MBE began making her mark at an incredibly young age. When she was only 11 years old, Anne-Marie became the youngest girl ever to pass A-Level Computing. What is more, she graduated from the University of Oxford with a Master's Degree in Mathematics and Computer Science when she was just 20. In addition to these accomplishments, Anne-Marie has worked for multiple world-renowned organisations (such as Goldman Sachs, Hewlett-Packard and Deutsche Bank) and earned numerous Honorary Doctorates from various universities.
10 years ago, in February 2013, Anne-Marie co-founded Stemettes: an award-winning social enterprise working to inspire and support girls, young women and non-binary young people into Science, Technology, Engineering, Arts, and Maths (STEAM) careers. Anne-Marie's work was recognised in 2017, when she was awarded an MBE for her work as a renowned champion and inspiration for women in STEM.
Adding onto these impressive achievements, Anne-Marie became a published author and the host of the Women Tech Charge Podcast for the Evening Standard. Moreover, she was voted the Most Influential Woman in Tech in the UK in 2020.
Speaking to Anne-Marie, we asked what advice she would give her younger self if she could go back in time, knowing everything she has accomplished. Responding to this, she said:
"Take yourself more seriously – you never know how far things will go!"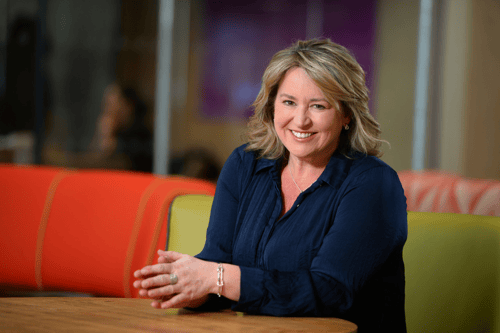 Joanna Swash, Group CEO of Moneypenny
JOANNA SWASH
Joanna Swash joined Moneypenny in 2005, assuming the role of the company's first-ever salesperson. Now, she is the Group CEO of the business, which has grown to become the leading outsourced communications provider in the UK and the US. Moneypenny currently employs 1,200 people globally and supports over 21,000 businesses through telephone answering, live chat, switchboard, and multi-channel services.
In addition to being Moneypenny's Group CEO, Joanna is a member of the Prime Minister's Business Council and Forbes Business Council, among others. She is well known for her commercial acumen and hands-on leadership style. Speaking to Engage Business Media, Joanna shared the advice she'd give her younger self:
"There's so much I have learned in my career journey to date, and I think that is a key place to begin. I am curious, I am always learning (and unlearning) but until you have done it, you can't live it. It's all well and good learning about things and reading new theories but until you put it into practice you don't really understand it. Goals move and you have to learn to adapt to a changing environment. Learning to understand myself, my purpose was the most important thing, and my goals came afterwards.
Plus, they are not static, they need revisiting and revising and sometimes altogether scrapping. It's important to remember that everyone deep down is the same. Like my mum said to me at an early age. Everyone fears the same things, and it is important to remember this. You'll never keep everyone happy but let it go, don't sweat the small stuff, trust yourself and your instincts."
Read our interview with Joanna Swash here to find out what she thinks makes a successful leader and the advice she has for aspiring entrepreneurs.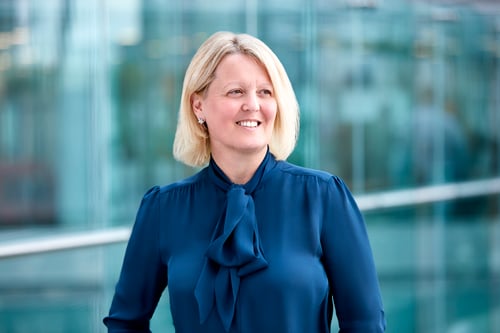 ALISON ROSE DBE
Alison Rose DBE joined NatWest as a graduate in 1992. Now, three decades later, she is the first female CEO of the UK bank.
In March 2019, Alison was invited to lead a review of the barriers that female entrepreneurs face. Understanding the magnitude of this work, she launched the Rose Review and uncovered that closing the gender gap had the potential to contribute around £250 billion to the UK economy.
Earlier this year, Alison received a Damehood in His Majesty King Charles III's New Year's Honours List. The DBE recognised and celebrated her position as the first female CEO of a major UK bank and the author of the Alison Rose Review of Female Entrepreneurship.
Speaking to The Telegraph, Alison shared some advice for women in business, urging them to be themselves and set their own paths:
"I think being yourself is really important, particularly as a woman in business. You've got to be really true to yourself and set your own path and not be afraid to make mistakes, that's how we all learn. You don't have to be perfect, and you don't have to have this perfect role model of a super-uber-confident person. I know lots of people who are not confident who are immensely successful. You really are going out there with an idea and you're on your own and it's really scary. Don't be afraid to ask for help, find a good adviser, use the bank, use whoever you can to get as much support as you can."
Although these three women have accomplished completely different things in different fields, the advice they have shared is strikingly similar. That is, they all point to the importance of believing in yourself – even when you do not feel confident. I hope that the stories of these successful women inspire you to take the step you've been meaning to, or to simply have more faith in the steps you are currently taking.
Who inspires you? Let me know by sending their names and stories to editor@ebm.uk.