Good ideas are always crazy until they're not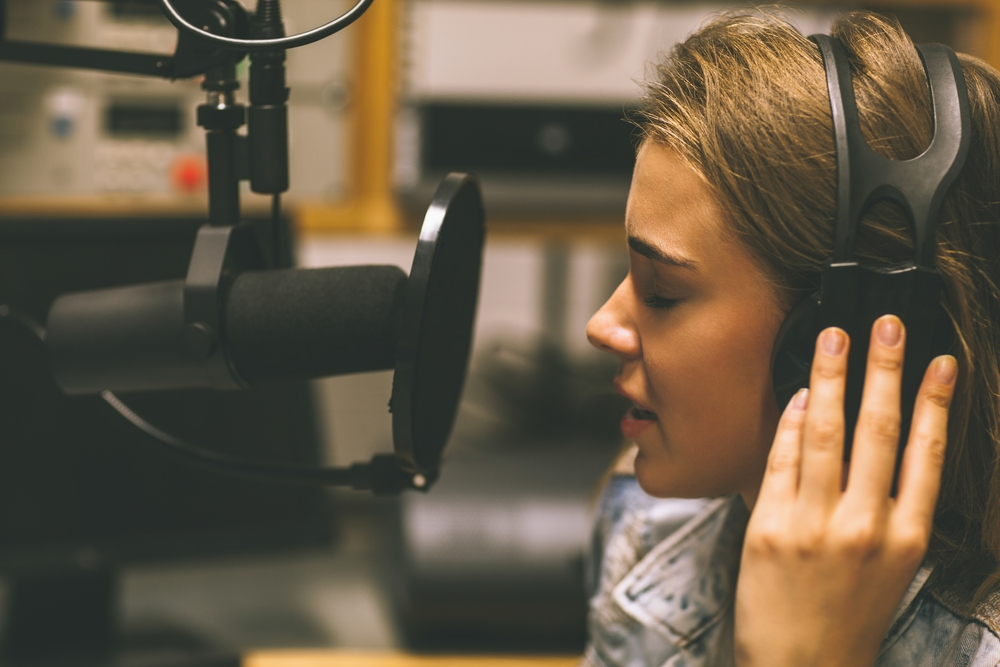 On February 14th 2022, we, The Body Shop's global Connections and Engagement team, launched a disruptive campaign that would change the way we would do internal engagement in the future.
We released a song.
Yes. An original, fully produced song.
For a global beauty retailer, music does not seem like the obvious choice for people engagement. So, why did we decide to dance to a different tune?
At The Body Shop, we believe everyone has the right to be heard, feel beautiful, be respected, and be loved. It's fundamental to our DNA. As a beauty company founded by a woman, Anita Roddick, who always challenged societal norms, we have a responsibility to role model that everybody is beautiful. So, from empowering colleagues to removing anti-aging claims in our marketing, self-love is at the heart of everything we do.
But, what is Self-Love? Self-Love goes beyond body image. It's about holistic self-acceptance and giving yourself permission to grow into who you really are.
Research tells us that people who feel high levels of self-love are more likely to bounce back quickly from hard times. But all around us we can see society and social media advocating for unrealistic and narrow beauty standards - which goes against everything we believe in. And with the pandemic adding pressure to mental and physical wellbeing, genuine Self-Love was under threat.
So, in late 2020, we conducted a study on one of our core values - Self-Love - to understand how the world was feeling.
The Self-Love study asked over 22,000 people (outside The Body Shop) from 21 different counties how they rated their self-worth, happiness, and wellbeing. The results were shocking:
Half of people feel more self-doubt than self-love.

Nearly a third of people who use social media over 2 hours a day, have the

lowest self-love.
The study showed that feelings of self-doubt are universal – and cross-cultural. And if people outside our business felt low Self-Love, then people inside our business, our collective, might also be feeling the same.
One of The Body Shop's strengths lies in the diversity of our collective. When we encourage people to celebrate their uniqueness, to share their passions, to express themselves (however quirky it may be!), we encourage people to bring their truest self to work.
And that's when the magic happens.
We needed to remind our collective that Self-Love was a fundamental part of working at The Body Shop. So, we created a global engagement campaign that would galvanise our people around one of our core values and support positive mental wellbeing.
The power music has on your mood and wellbeing is irrefutable. It has the power to improve your Self-Love. In this talk at Engage Employee's Internal Communications Conference, Anaïs Nebel, who led the campaign, dives into the how's and the why's behind it – and the insights that drove our thinking.
We created an anthem called "I Choose Self-Love (I Am Enough)". The song is designed to empower listeners through its lyrics and melody. Most importantly, it was written from the thoughts and feelings of 1,300 people across our global internal collective. And it includes voices notes from colleagues in different parts of the world spoken in their local language.
The lyrics come from personal self-love stories received from our collective, from struggles to triumphs. The stories were vulnerable, honest, and raw. Feelings of not being enough, of feeling free to be your authentic self, of letting go of a negative body image, were repeated over and over - across all answers, all countries, and all continents.
Through one song, our people and their stories were brought together.
The positive responses after launch were overwhelming. Colleagues told us they felt emotional listening to the lyrics, excited to recognise their stories and colleague's voices, and proud to be part of a business that dared to do something differently.
It resonated. Because it came from our people, for our people.
So, what did this campaign teach us and what could it teach you?
Listening to and amplifying employee voices, literally, works
Emotional storytelling and bottom-up campaigns are truly galvanising. Sharing colleague stories, showing why it's special to work here and the impact we're making as a business, touches people and drives action. It's at the heart of all our internal communications, and we've since launched a monthly internal podcast channel dedicated to doing exactly that. Because that's what special about The Body Shop - our people, and their stories.
Using colleague's talents
Our song is 100% The Body Shop. It was written, composed, produced, and sung in-house. We explored talents and skills within our collective – and from the results, that is what really made our campaign resonate.
Taking a risk and trusting younger colleagues
The campaign was a risk. We'd never ventured into music and the channels it comes with. It hadn't been done in the beauty industry either, so we couldn't steel (or get inspired) with pride. A young member of the Connections and Engagement team had an idea, and personal experience with music, so we decided to trust her to bring it to life.
New ideas come from creating a safe space where colleagues can be entrepreneurial. A culture where anyone can make suggestions, challenge the business-as-usual ways of doing things, take (supported) risks and be empowered to simply try and learn along the way.
Diversity of thought and going out of your comfort zone are the catalysts for positive change.
And as the saying goes, good ideas are always crazy until they're not.
The Body Shop is a UK-born global beauty retailer present in 83 markets, with an internal collective of 84,000 people spread across head office, retail, franchise and The Body Shop At Home™ self-employed consultants.
By The Body Shop's Global Connect & Engagement Team