Glenn Grayson: "Always Involve People and Take Them on the Journey"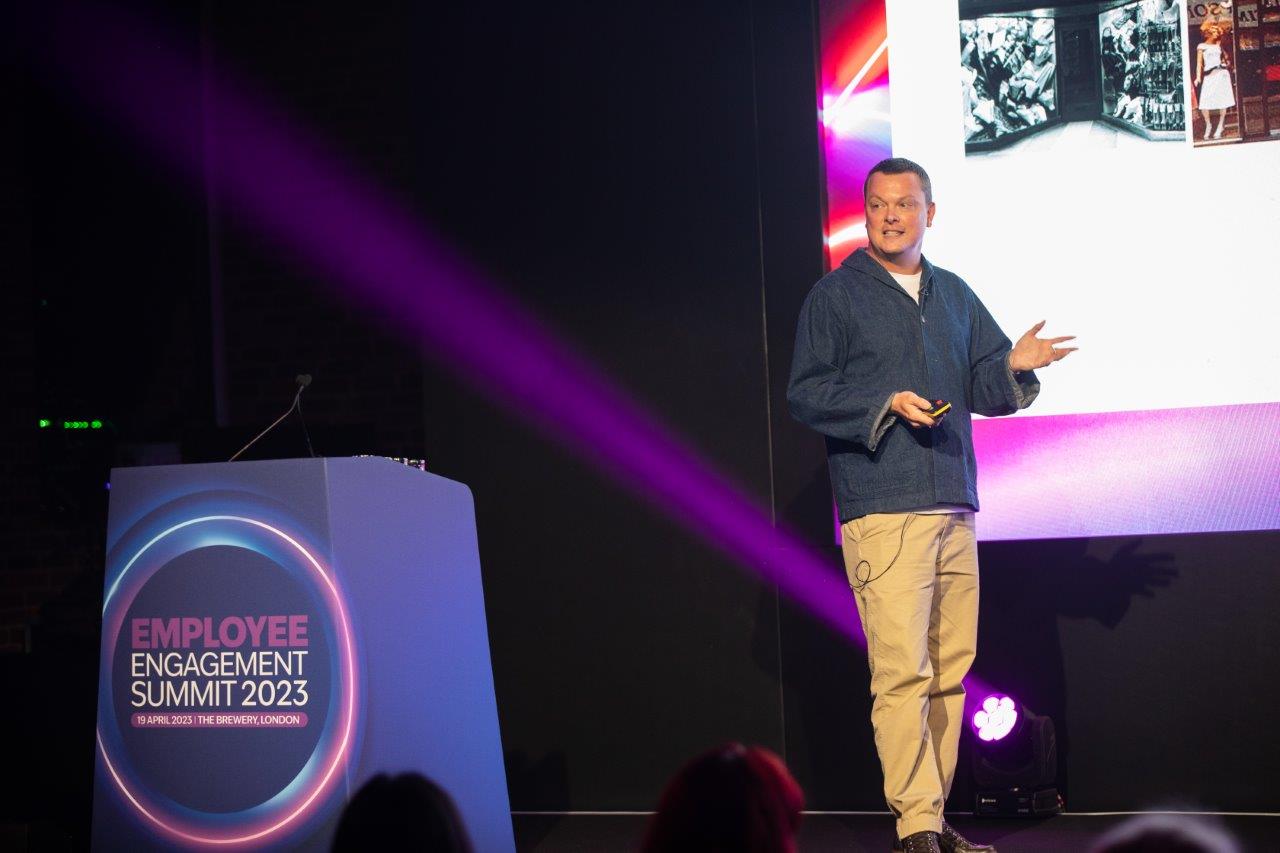 An interview with River Island's People Engagement Lead
Last month, we held the 10th edition of our annual Employee Engagement Summit. The event was a success, bringing together a record-breaking number of attendees to learn from the success stories of world-renowned brands and organisations.
One of the case studies that our delegates loved most was presented by Glenn Grayson, People Engagement Lead at River Island. In his presentation, Glenn introduced the Engagement Compass which River Island uses to create authentic and engaging people experiences. In an interview with Engage Employee's Editor, Glenn delved deeper into the topic he discussed, revealing how River Island keeps their people engaged and how other organisations can adopt a similar engagement model.
HI GLENN, COULD YOU PLEASE INTRODUCE YOURSELF AND TELL US HOW YOU GOT INTO THE INDUSTRY?
My name is Glenn Grayson and I'm the People Engagement Lead for River Island, looking at internal comms and people engagement. My background is retail through and through. I got into the magical world of retail having been on the Harrods Management Development Programme based in London. From Harrods, I moved to Selfridges in Manchester as a Retail Manager and then quickly moved into the world of HR.
So, I looked after learning and development for Selfridges, and then that progressed into an Internal Communications role. I was with Selfridges for 14 years in total, and then I moved to Missguided as their Internal Communications and Engagement Partner, and from there I moved to River Island.
WHAT ROLE DO YOU THINK INTERNAL COMMUNICATIONS PLAYS IN SHAPING AN ORGANISATION'S CULTURE?
For me, Internal Communications is all about supporting the business and being the eyes, ears and voice of the organisation and its colleagues. Another super important thing is that Internal Communications helps bring business strategy off a deck and into the hearts and minds of its employees to help people get on board with things. It helps create a two-way dialogue between the business and its colleague.
YOU SPOKE ABOUT RIVER ISLAND'S ENGAGEMENT COMPASS AT THE 2023 EMPLOYEE ENGAGEMENT SUMMIT. COULD YOU TELL US A LITTLE MORE ABOUT THIS AND HOW YOU CAME UP WITH THE IDEA FOR IT?
We wanted to get uniformity across the business; whether you worked in the store or the head office, we wanted you to have a similar kind of experience. What we didn't want to have is people not feeling involved and included. We wanted to have a clear structure about what engagement and experience should look like. That's when we spent a lot of time discussing what will highly engage people, and what engages one person doesn't necessarily engage another, especially when you have 5 different generations working in the same business.
So, with the 4 pillars of the Engagement Compass, we are hoping that colleagues (our Islanders) can engage with at least one. People can get involved with four different kinds of activities and they can pick and choose to get involved with the one that excites them most. The 4 pillars are: Educate, Surprise, Challenge, and Treat. This gives us some structure and helps us plan and execute our engagement events.
WHAT ADVICE WOULD YOU GIVE ORGANISATIONS SEEKING TO ADOPT A SIMILAR ENGAGEMENT MODEL?
First, agree on what you are trying to achieve. So, when you are trying to build an engagement calendar or a calendar of experiences, ask yourself why you are doing it. Are you doing it just to make it look like you're a great place to work or are you doing it because it's actually going to help engagement?
Simplicity is key – keep things short and sharp.
Always involve your employees; speak to them and find out what makes them tick, what excites them, what inspires them. Use your internal talent (marketing and events teams) to help you and link back to your values or your mission purpose, especially if there is a cost implication.
We have recently launched our values, so when we talk about Ramadan or Lunar New Year or Jewish New Year, this falls under Every Islander Counts. We want to celebrate the moments that matter to all colleagues – and the only way to know what matters to them is by asking them.
It's really easy for a marketing or HR team to say, "Right, it's Pride Month. What are we going to do? Make a list." But we should be engaging with the LGBTQ+ community in the business and ask: "What does Pride Month mean to you? How do you think we should celebrate it as a business? What do you want to do and how can we support it?"
Always involve people and take them on the journey.
WHAT ARE YOUR PREDICTIONS FOR THE FUTURE OF THE INDUSTRY?
Personally, I honestly think that with everything being so digital, there will be a back-to-basics approach where it is more about face-to-face interaction and tangible things. I think, there will be a desire or appetite for things to be more analogue. Nevertheless, there's always going to be a space for digital. It's about finding that blend.
If you would like to learn more about River Island's Engagement Compass, watch Glenn's presentation below: