Creating and Giving Great Presentations: A Guide for Business Leaders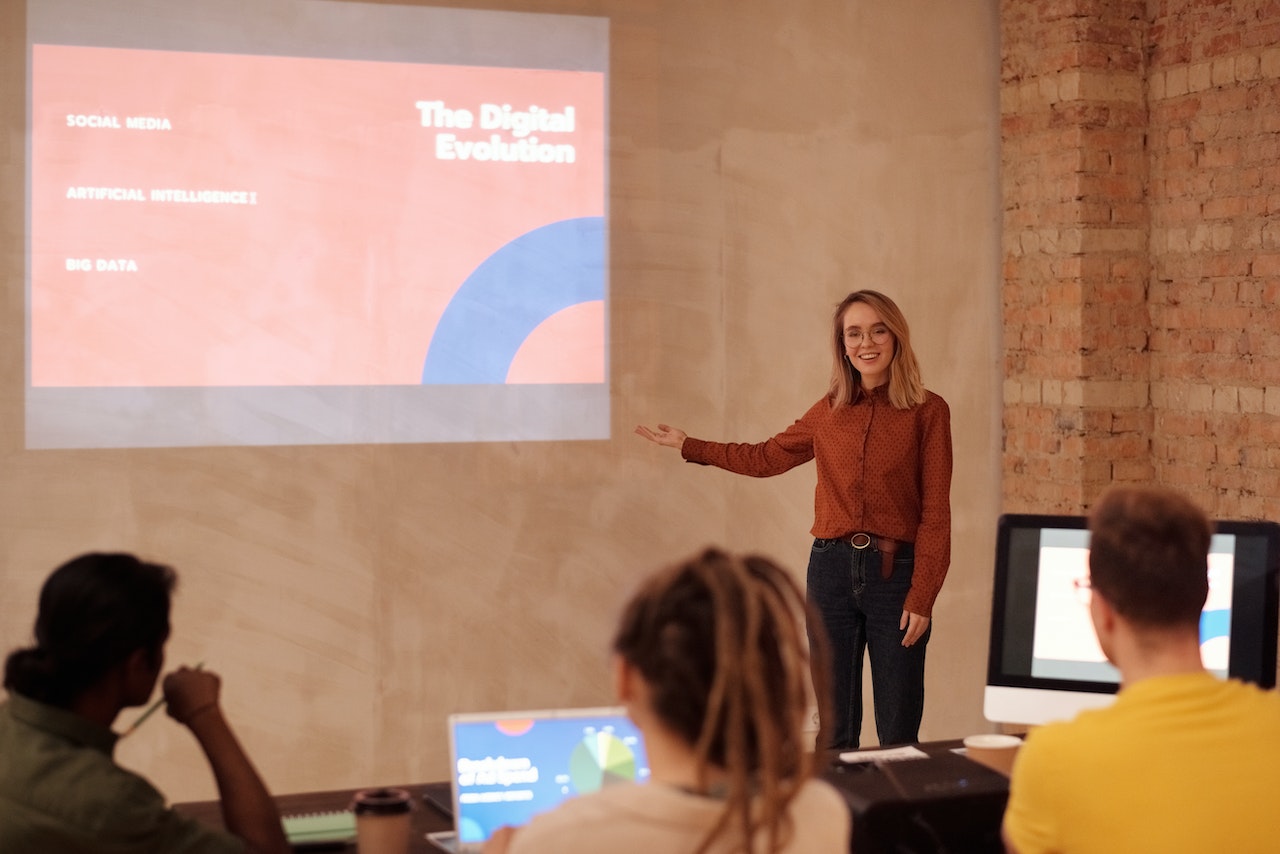 By Nick Ronald, Division Director at Toastmasters International
In today's fast-paced business landscape, the ability to deliver compelling presentations is a crucial skill for business leaders in the UK. Whether you're addressing your board of directors, engaging with stakeholders, or pitching to potential clients, your presentation skills can make or break a deal. In this article, we'll explore the key principles of mastering the art of great presentations to help you shine in the boardroom and beyond.
Staff expect more than just PowerPoint and your presentation must aim to excite, inspire, engage and influence the audience. It must be memorable and leave a lasting impression.
START WITH A CLEAR MESSAGE
The foundation of any great presentation is a clear and concise message. Before crafting your presentation, identify your main message or objective. What do you want your audience to take away from your presentation? Define this in a single, memorable sentence. This message will serve as your North Star throughout the presentation, keeping your content focused and on track.
KNOW YOUR AUDIENCE
Understanding your audience is paramount. Tailor your presentation to their needs, interests, and level of expertise. Executive level staff often have limited time, so get to the point quickly. Show how your presentation aligns with their strategic goals and how it can benefit the company as a whole.
STORYTELLING MATTERS
Great presentations are more than just data and facts; they tell a compelling story. Weave your message into a narrative that engages your audience emotionally. Share real-life examples, anecdotes, or case studies that illustrate your points. Storytelling helps humanise your message and makes it more relatable.
DESIGN WITH CLARITY
Visual design plays a significant role in effective presentations. Keep your slides clean and uncluttered. Use visuals sparingly but purposefully – they should enhance your message, not distract from it. Stick to a consistent colour scheme and font style for a professional look.
PRACTICE, PRACTICE, PRACTICE
Rehearsal is key to a flawless presentation. Practice your delivery multiple times, both alone and in front of a trusted colleague or mentor. Pay attention to your pace, tone, and body language. Confidence comes from knowing your material inside out.
ENGAGE YOUR AUDIENCE
Don't just talk at your audience; engage them. Encourage interaction through questions, polls, or open discussions. Make eye contact, and use gestures to convey enthusiasm and authenticity. A two-way dialogue fosters a more meaningful connection.
ANTICIPATE QUESTIONS
Be prepared for questions by thoroughly understanding your topic and the potential points of interest or concern. Rehearse answers to common questions.
EMBRACE TECHNOLOGY
Leverage technology to enhance your presentations. Use interactive tools, multimedia elements, and data visualisation to make complex information more accessible.
MANAGE NERVOUSNESS
Even experienced leaders can feel nervous before a presentation. Channel that energy into enthusiasm for your message. Breathing exercises, mindfulness techniques, and positive self-talk can help calm nerves.
SEEK FEEDBACK
After your presentation, seek feedback from your audience or colleagues. Constructive criticism can help you refine your skills and continue to improve. Don't be afraid to ask for input on both content and delivery.
JOIN OR START A TOASTMASTERS CLUB!
By joining Toastmasters, you become part of the world's largest not-for-profit organisation dedicated to helping people improve their public speaking and leadership skills. Toastmasters uses 'experiential learning' and achieving proficiency through practice with constructive feedback. There are clubs in most towns and cities and a lot of companies start their own corporate club dedicated to helping their staff become expert public speakers: Toastmasters International -Find a Club
CONCLUSION
Your ability to convey your message clearly, engage your audience emotionally, and adapt to the evolving demands of the business world can set you apart as a leader. Whether you're addressing your board, motivating your team, or pitching to investors, effective presentation skills can be a game-changer for your career and your organisation's success.
As you continue to hone your presentation skills, remember that practice, preparation, and a deep understanding of your audience are your greatest allies. Embrace storytelling, technology, and a commitment to improvement, and you'll find that your ability to influence and inspire others through presentations will only grow stronger.
ABOUT THE AUTHOR
Nick Ronald is a Division Director at Toastmasters International, a not-for-profit organisation that has provided communication and leadership skills since 1924 through a worldwide network of clubs. There are more than 400 clubs and 10,000 members in the UK and Ireland. Members follow a structured educational programme to gain skills and confidence in public and impromptu speaking, chairing meetings and time management.