5 Rules for Managing 5 Generations at Work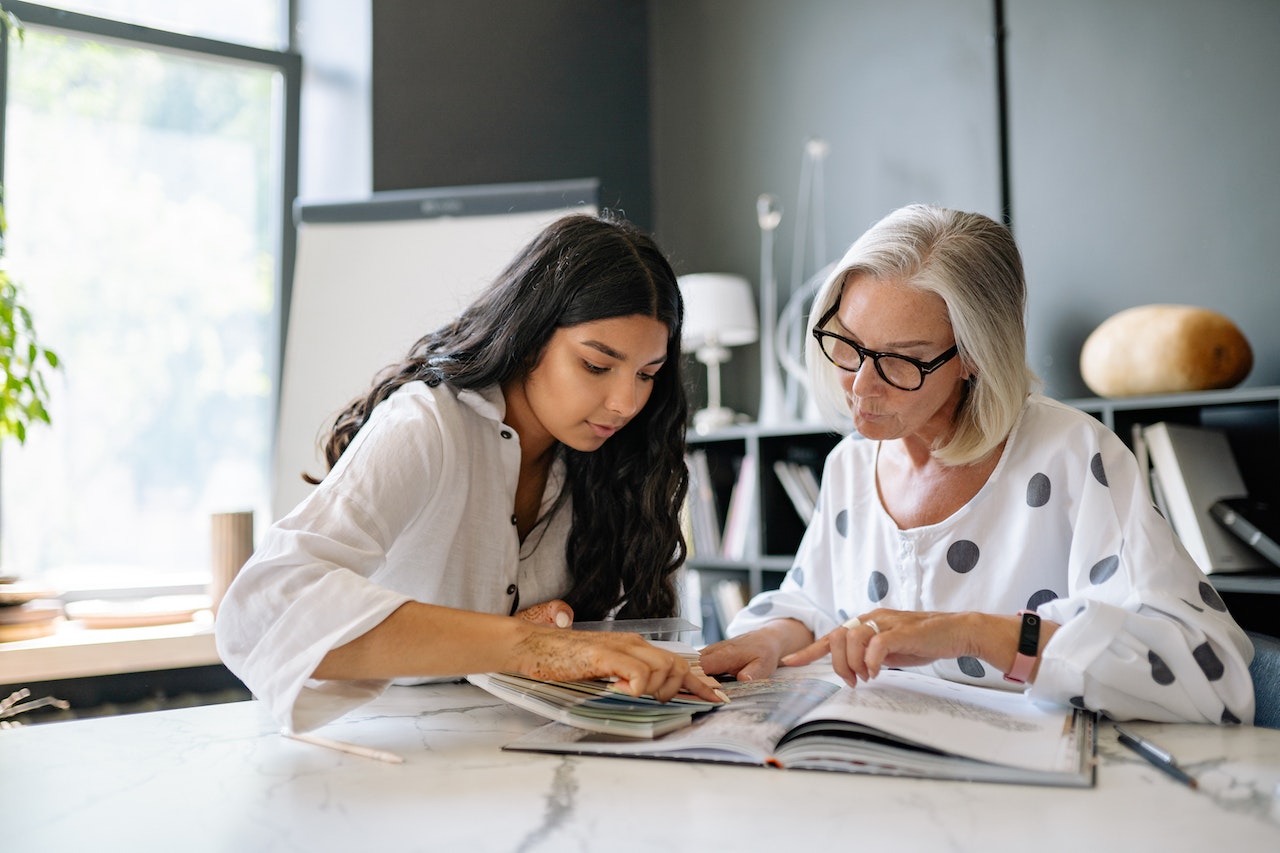 By Mimi Nicklin, CEO at Freedm and host of The MiMi YouYou Show.
Having different generations who don't gel as a team is often blamed for driving poor performance. However, instead of looking at ways to overcome this and create connections that go beyond the age box, we're seeing more and more of a culture of conformity that doesn't value the differences and experiences of each individual. Gen Z are told to be more realistic about their workplace expectations, whilst Boomers are penalised if they can't keep up with the social and structural change.
If we are serious about creating connected, collaborative and empathy-led workplaces that drive both performance and morale upwards, it's up to managers to ensure that we're helping our people to succeed at every age.
Here are my five learnings for effectively managing multi-generational workplaces…
CHECK YOUR ASSUMPTIONS
Persistent, stereotypical narratives that create caricatures of the generations are affecting how we relate to one another. These biases can be, at best, disheartening and, at worst, discriminatory. We need to ensure that we are avoiding acting in a way that perpetuates or reaffirms stereotypes and instead, challenge those that do.
Foster a culture of transparency, psychological safety, and openness to enable employees to share their insights and raise questions without fear of judgment. Furthermore, conduct regular and routine conversation and training sessions to ensure everyone is able to continually understand the perspectives of those around them.
DEMOCRATISE YOUR GENERATIONAL JARGON
From 'hard launching' to 'lazy girl jobs', Gen Z has introduced a wave of new terms into the workplace. A constantly changing linguistic phenomenon isn't a new reality but it is one we need to constantly engage in understanding. For young people entering the workplace for the first time, understanding business proverbs and acronyms like EBITDA and ROI can be just as confusing so a constant meeting in the middle for the whole team is critical.
To create engaged and connected teams, you need to all be speaking – or at least understanding – the same language. Not understanding what someone means can lead people to switch off and disengage with what's being said. Approach generational jargon at the root by asking teams to explain what they mean when they use buzzwords and phrases and then setting expectations as needed for inclusive spoken and written communications.
PRIORITISE LISTENING
Being a good listener is the key to building trust, creating transparency, and fostering loyalty in your organisation. But it's vital to ensure you don't mistake hearing for listening – which is a widely misunderstood reality. To truly listen is to gather insight whilst also seeking to understand the perspective attached to what the speaker is sharing. It ensures that leaders maintain real-time insight into the needs, opinions and realities of their teams across all levels and experiences.
FOCUS ON YOUR SIMILARITIES
When so much commentary focuses on our differences, it can be easy to miss what connects us all. Prioritise activities that enable employees to develop human connections and find common ground within their teams. Remember that as humans we are all more alike than we are different.
Whether it's films, music, sports or fashion, shared interests can help team members bond and get to know each other beyond just the job title. Schedule conversational and informal catchups and open meetings to encourage sharing and cohesion.
EMPATHISE
Empathetic leadership is the key to understanding the reality behind how employees are feeling and behaving. Work with individuals to identify the best ways to support their growth and address their opinions and explore the opportunity of peer-to-peer mentoring to encourage your staff to listen and learn from each other. In the end, it will be the teams that communicate cohesively and understand each other's realities that will be able to work together to reach the goals of the entire organisation. To win together we first need to understand each other.
Mimi Nicklin is an empathy expert, author, keynote speaker, CEO at global advertising agency Freedm and host of The MiMi YouYou Show. Follow her on social media at @miminicklin. For more information visit www.empathyeverywhere.co