The 5 Trends HR Leaders Are Prioritising in 2023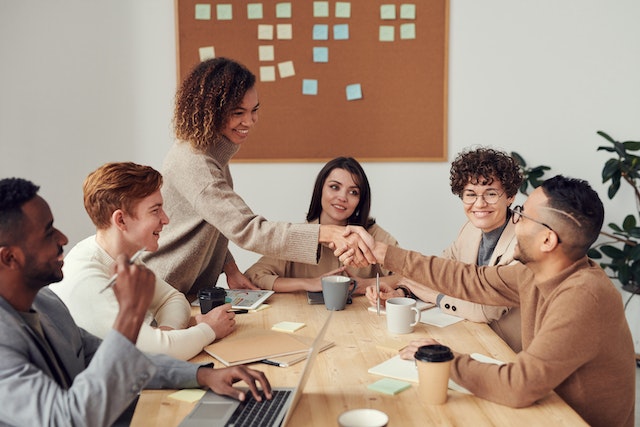 What are HR leaders focusing on this year?
The research and consulting firm Gartner surveyed over 800 HR leaders from 60 countries to answer this question. Publishing its findings in its Top 5 Priorities for HR Leaders in 2023 report, Gartner revealed the current issues and priorities of HR leaders worldwide.
These challenges and trends were driven by multiple factors, including the rising inflation, global supply constraints, scarce talent, new employee expectations, and more.
TOP 5 PRIORITIES
Leader and Manager Effectiveness (60%)
60% of the survey's respondents pointed to Leader and Manager Effectiveness as a top priority for 2023. This will be a trend throughout the year as HR leaders work to tackle a common challenge – that is, not preparing for the future of work. According to the report, 24% of HR leaders have admitted that their leadership development approach does not address this.
With the changes brought about by the recent crises, leaders must now develop approaches that enable self-expression at work, address life needs, and allow for flexible, tailored workflows. In other words, leaders should make an effort to develop 'human-centric leadership'.
Organisational Design and Change Management (53%)
The second trend was found to be Organisational Design and Change Management, with 53% of the HR leaders pointing to it as a top priority. Gartner revealed the reason why leaders are now focusing on this, sharing that 45% of respondents have said that their employees are fatigued from all the change.
As such, this trend will address change fatigue and work friction, both of which are driving attrition in today's businesses. To tackle these issues, CHROs must work to adopt a collaborative open-source change strategy as opposed to a more prescriptive top-down approach.
Employee Experience (47%)
In recent years, more and more importance has been placed on employee engagement and experience. For this reason, it is not surprising that nearly half (47%) of HR leaders view Employee Experience as a top priority for 2023.
Expanding on this trend, Gartner shared that 44% of HR leaders believe that their organisations do not offer compelling career paths. Acknowledging that these are essential for the retention of talent, leaders will now focus on creating more opportunities for growth.
Recruiting (46%)
Gartner's research found that 36% of HR leaders think their sourcing strategies are not enough to help them find the skills they need. Pairing this with the low supply and retention in the labour market, 46% of the survey's participants stated that they will prioritise Recruiting in 2023.
More specifically, Gartner reports that HR leaders should focus on more effective recruitment strategies, such as:
leveraging labour market data to find accessible talent from new sources.
building an equitable internal labour market.
developing onboarding programs that promote new hire engagement through emotional proximity.
Future of Work (42%)
42% of the surveyed participants pointed to the Future of Work as a top priority for this year. The main reason why this will be a focus for many is that more than half (51%) of the respondents also revealed that their workforce planning is limited to headcount planning.
Going forward, it is important for HR leaders to develop new approaches and new strategies. At the moment, many still assume that they can predict future skills, access enough talent, fill future talent gaps through buying and building, and/or dictate how employees work.
To learn more about these trends, download the Top 5 Priorities for HR Leaders in 2023 report here.