Helping People and Businesses Thrive: Creating a Sense of Belonging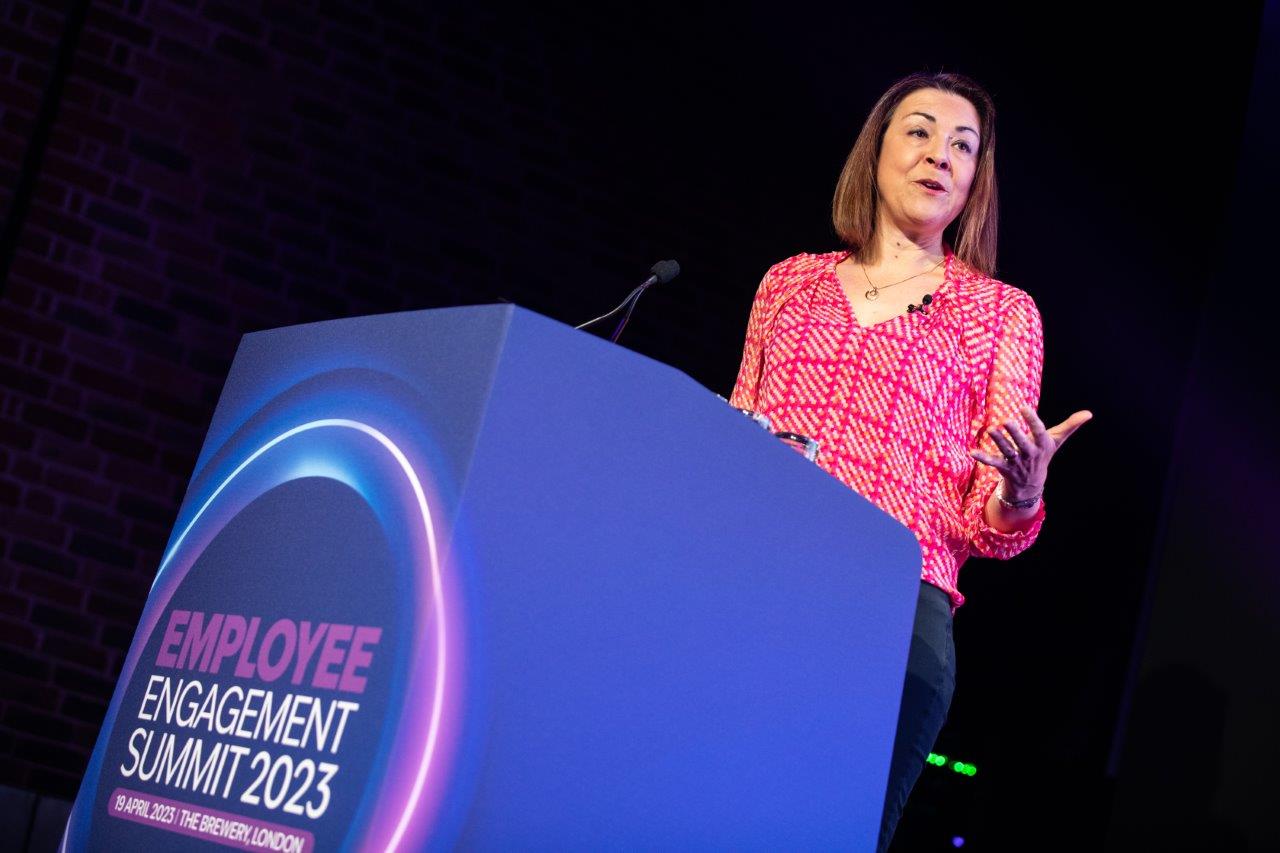 By Nikki Humphrey, Chief People Officer at Virgin Group
A few weeks ago, I had the great pleasure of taking part in the Employee Engagement Summit to talk about a topic close to our hearts here at Virgin Group – belonging.
Creating workplaces where people find their full potential and feel like they truly belong is where my passion lies. Throughout my career – which has included board-level experience across several different industries before joining Virgin Atlantic, and now Virgin Group, as Chief People Officer - I have seen first-hand how people can thrive in environments where human connection, inclusion, and ambition sit at the heart of the business.
There is nothing more motivating than unlocking the potential of individuals, teams and the wider company. This is why I wanted to speak at the 2023 Employee Engagement Summit in April: to share my experiences of how celebrating individuality can create a sense of belonging to truly harness the power of a business's employees.
PUTTING PEOPLE FIRST
People can only be at their best when they feel like they belong. Work forms such a large part of people's lives and their purpose: it is important for workplaces to break down barriers that might stop people bringing their true selves to work.
Businesses that can genuinely say people are the core of their purpose will foster a true sense of inclusivity and belonging.
At Virgin, we empower our people to embrace our purpose – 'changing business for good' – by encouraging everyone to live our three traits: Be Brave, Be Human, and Be Visionary.
I will focus on one of our traits - what does it mean to 'Be Human'?
For workplaces to create a sense of belonging, business leaders need to go back to the beginning: what does belonging mean? And most importantly: what does it mean to you and your company?
Belonging is the human emotional need to be an accepted member of a group. The feeling of safety, security, and support. A sense of acceptance, inclusion, and identity. By being 'human', and looking at employees as individuals, companies can create a community and a place of belonging, to enable their people to flourish.
PUTTING THIS INTO ACTION
For companies to truly create an inclusive environment, being human and putting people first must be at the core of everything the business does - from recruitment to recognition, performance and development.
At Virgin Group, we are inclusive. We want the trait Be Human to be embodied in everything we do. This must translate into our ways of working, our processes and our experiences within our business. From Virgin Money's 'A Life More Virgin' fully-flexible working policy to Virgin Media O2's paid carer's leave – there are so many initiatives around the Virgin Group that demonstrate our 'Be Human' trait and put people first.
Virgin Voyages are shaking up the cruise industry by putting crew wellbeing first. Living and working away at sea is incredibly tough and our disruptive policies, such as shared cabins for those in relationships and complimentary laundry and Wi-Fi services, ensure all crew members feel like they are part of a family.
In 2022, Virgin launched our award-winning Dyslexic Thinking campaign, celebrating dyslexic thinking traits such as creativity, problem-solving, and communication as skills that can give you the edge at work. In the build-up to campaign launch, employees with dyslexia were asked to speak about how their dyslexic thinking skills help them thrive in their different roles across the Virgin Group. The response was overwhelming, and many came forward excited to highlight their dyslexic thinking skills and how it helps them succeed in their role at their Virgin company.
In September, Virgin Atlantic, a long-standing ally of the LGBTQIA+ community, introduced its gender-neutral uniform policy, removing requirements for its people to wear gendered uniform options. Since the new policy was introduced, Virgin Atlantic has had a 100% increase in job applications.
What we have seen at Virgin Group is clear: celebrating individuality not only fosters a sense of belonging and community, but also helps people and business to thrive.
LOOKING TO THE FUTURE
Virgin has always had purpose, and people, at its heart. Richard Branson has always operated this way; indeed, Richard started Student magazine in 1967 to give young people a voice to express their views on all sorts of issues – from protests to the environment and bringing together world leaders to make a difference. That ethos continues to filter across the Virgin family.
Whilst not all companies have been instilled with this same people-led philosophy from the start like Virgin, there is opportunity for real change within all businesses and across industries worldwide.
Virgin recently signed the Better Business Act (BBA), to lend our voice in campaigning to change the UK law to ensure every company in the UK aligns their interests with those of wider society and the environment.
The Better Business Act proposes a simple but powerful change to Section 172 of the UK's Companies Act, 2006. Currently, Section 172 requires directors to prioritise shareholder interests above the interests of people, planet, and communities. The BBA wants businesses to reject shareholder primacy as the default position. Instead, it encourages companies to consider the impact of their decisions on all stakeholders - including employees, the planet, suppliers, and wider communities, alongside shareholders. By doing this, businesses can create long-term value for all stakeholders, instead of just short-term gains for shareholders.
On Wednesday, April 26th, we joined the Better Businesses Act team and our coalition partners to lobby MPs at Westminster, in the hope to garner and accelerate this small but critical change to UK company law.
The momentum is growing – I truly believe legislative change is on the horizon, change which will highlight, on a national scale, the clear importance of putting people, and purpose, as focal points for businesses.
There is an urgent opportunity for businesses to get ahead of the curve. By celebrating and encouraging individuality to create a real sense of belonging, companies will help their people to thrive, unlocking huge value and benefits. To do this, companies need to put people first, listen to their people and create an environment where everyone can truly belong. Only then will people feel their contribution is valued and will be their best at work.