Elmen Lamprecht: "HR Will Have to Take Leadership to Drive the Successful Adoption of AI"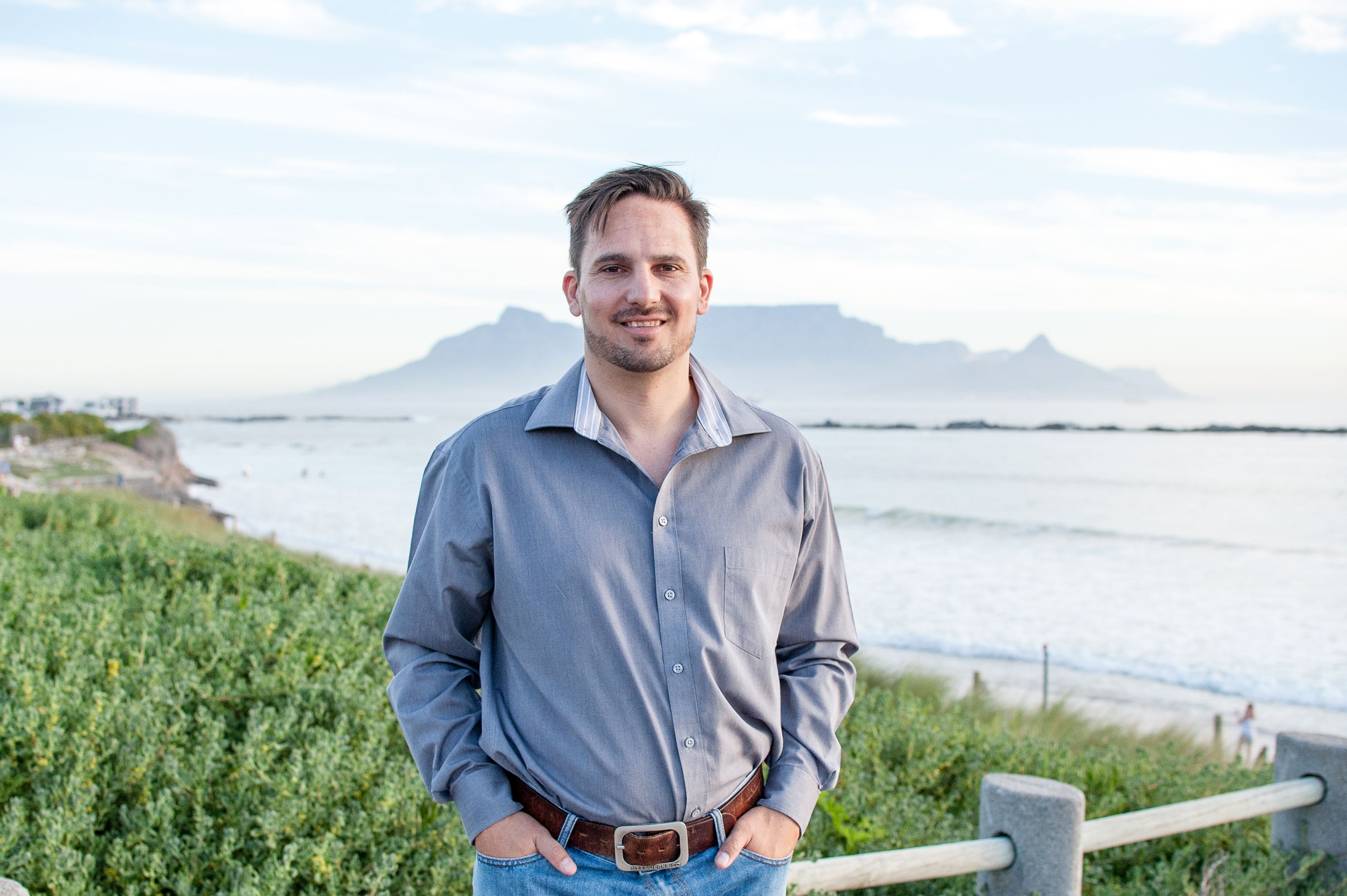 An interview with Engen's Talent Acquisition and Sourcing Manager
With nearly 2 decades of experience, Elmen Lamprecht is an industry expert who has witnessed how HR has evolved and can predict how it will likely continue to develop. As the Talent Acquisition and Sourcing Manager of one of Africa's leading energy groups Engen, Elmen advises businesses on how they can unleash the potential of their most important asset: their people.
Speaking to Engage Employee's Editor, Elmen discussed how the HR industry has changed in recent years and how he envisions the future of the industry. Moreover, he has shared his advice for leaders that wish to enhance their employee engagement.
HI ELMEN, PLEASE INTRODUCE YOURSELF AND YOUR ROLE.
Hi Svilena. It is fantastic to be here and talk about the evolution of the HR Industry and its impact on business. Over the past 18 years, I have served in various roles directly involved with Talent. I currently work as Talent Acquisition and Sourcing Manager at Engen – one of Africa's leading energy groups. My main passions are people and technology and I help organisations unleash the unlimited potential of their People using HR Technology.
WITH NEARLY 2 DECADES OF EXPERIENCE, HOW DO YOU THINK THE HR INDUSTRY HAS CHANGED?
While there have been several micro changes (how HR operates), the biggest macro change is the evolution from being an administrative/legislative support function to arguably the most important strategic function within business today. In the current economic climate where so much change and disorder have fundamentally disrupted the way organisations operate, people have become the most critical asset in any business.
Yes, I know we have been saying it for decades, but people are now truly more important to sustainable competitive advantage than any other asset. You see, it is people who drive creativity and innovation. It is people who build agile organisations. It is people who provide the grit and tenacity needed to thrive in times of change.
You can have the best brand and the best products or service now, but if you don't have the right people, you will lose considerable competitive advantage in the next 5 years. And behind this all, it is HR Departments that manage the talent pipelines within organisations. That is why I'm arguing that HR is now the most strategic business function because it is managing the most important asset within the business.
CONSIDERING THE CURRENT LANDSCAPE, WHAT ADVICE WOULD YOU GIVE TO LEADERS WHO WISH TO ENHANCE EMPLOYEE ENGAGEMENT?
The basic element of employee engagement always comes down to balancing the needs of the organisation with the needs of its people. In the past, this focus was way too broad, and companies followed a one-size-fits-all approach. However, with People Analytics, HR can build more personalised engagement strategies that consider the individual needs of each employee. That is why my first piece of advice is to invest in your People Analytics capabilities, since this will empower you to treat every employee as an individual. It will boost your ability to engage each employee more effectively by understanding each individual employee's needs better.
Another piece of advice is to take the latest wave of AI (generative AI) very seriously. As they say: change always happens slowly and then suddenly, and the sudden disruptive change that has been thrust upon the workplace is making employees feel insecure and scared. Managing their work life and their future career in relation to generative AI is currently the biggest general employee need. Whether someone would like to learn how to work with AI, or would like to change their mindset around AI, and want to understand how they need to change their career path to ensure future employability – leaders need to engage employees and assist them in their personal needs.
LOOKING AHEAD, HOW DO YOU ENVISION THE FUTURE OF THE INDUSTRY?
I believe the future of the HR industry would be based on 3 pillars.
The first is the completion of the evolution from a support function into a strategic function that drives business outcomes. In South Africa, we are already seeing CHROs being promoted to CEO level. This requires HR Professionals and especially HR Leaders to be highly literate in terms of business and financial management. Advanced People Analytics also forms part of this pillar, since data-driven decision-making is a basic business premise.
The second pillar is technology. Not just the digitisation and automation of HR, but also the continued upgrading of the HR Tech Stack to include tech that improves the employee experience. Additionally, as mentioned previously, HR will have to drive the successful adoption of generative AI in the workplace. This will be done in collaboration with the IT Department.
Lastly, the final pillar is all about employee wellness. While many business leaders might believe this is a luxury, the fact is that for human beings to perform optimally, their physical, mental, psychological, and social needs must be met. Just like any other asset in the business requires care and maintenance, so do humans. As the custodian of human capital, HR must invest in the care and maintenance of the organisation's most important asset.
EXPANDING ON THE PREVIOUS QUESTION, WHAT ARE YOUR THOUGHTS ON THE RISE OF AI AND AUTOMATION? HOW DO YOU THINK IT WILL IMPACT HR OPERATIONS?
As you can see, I believe that generative AI will fundamentally disrupt work as we know it. Not just HR, but each and every department. AI that focused on process automation has been part of HR for quite a while (at least a decade, maybe longer). This type of AI has played a massive role in the evolution of HR since it allowed HR to 'outsource' most of the administrative and legislative burden to AI, freeing them up to focus on more strategic matters. Generative AI is a different beast.
Generative AI is not simply automating processes, it can create new content to answer business questions – something that was previously only in the purview of humans. This type of AI can create new HR policies from scratch, create new job descriptions, create job adverts, answer candidate emails, create learning pathways – and much more. The world of work has truly become humans AND machines – and HR will have to take the leadership to drive the successful adoption of AI in light of the three pillars I mentioned earlier.