Effective Strategies for Managing a Challenging Boss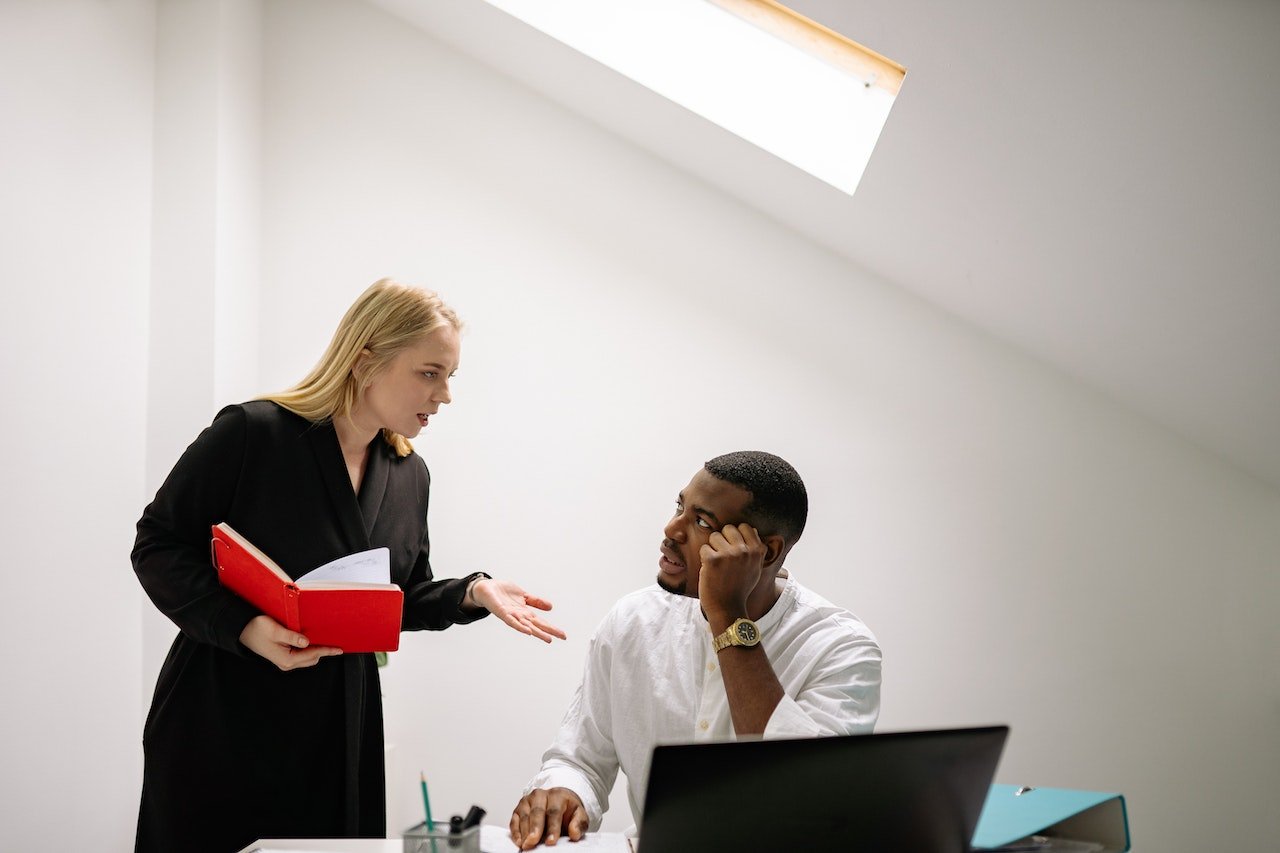 By Thom Dennis, CEO of culture and leadership specialists, Serenity in Leadership
Working with a difficult boss ranks among the most significant workplace hurdles. Whether it's coping with micromanagement, an excessively exacting or hypercritical manager, a leader with poor listening skills, a volatile temper, or a penchant for disrespecting or harassing colleagues, navigating the complexities of working alongside a challenging character can disrupt the workplace environment and organisational culture. Poor behaviour or culture can lead to the departure of valuable employees, either openly or in a more subdued manner. While certain scenarios might be beyond repair, there are strategies that can be effective in managing a complex boss.
1. PINPOINT THE UNDERLYING ISSUE
Determine what the issues really are and assess the impact of the problem. By taking both an emotionally intelligent and problem-solving approach and being proactive in addressing issues before they escalate, you can minimise the impact of difficult situations and maintain productive working relationships. Work towards a mutually beneficial solution and communicate effectively to ensure that everyone is aligned. Develop a strategy and take action to resolve the issue.
2. LOOK AT IT FROM THEIR PERSPECTIVE
Take into account the viewpoint and apprehensions of the executive, along with exploring various avenues to tackle the issue. Analyse the potential drawbacks and advantages of each course of action. Occasionally, by adopting a broader perspective and employing empathy to grasp the executive's standpoint, personality, cultural background, experience, and communication approach, it becomes possible to uncover the motivations behind their conduct. With this understanding in mind, there could be an opportunity to negotiate a solution that benefits both parties and enables effective communication to establish better alignment. Equally remember that it's not your job to 'fix' the other person.
3. KNOW WHAT YOUR AND THEIR TRIGGERS ARE
Being aware of their triggers could assist you in foreseeing their actions and adapting your approach accordingly. Equally significant is acknowledging your own sensitive areas. Both insights empower you to construct a more efficient plan for managing challenging scenarios and, ideally, foster a constructive professional rapport with the executive. Problematic conduct frequently stems from innate personality characteristics that are magnified under strain and tension. In cases where an executive faces considerable pressure, aiding them in delegating tasks to enhance their time and responsibility management could potentially alleviate some of the stress, thereby mitigating the impact of their behaviour.
4. MAINTAIN COMPOSURE AND PROFESSIONALISM
Remaining calm shows that you are capable of handling challenging situations and maintaining a level of composure. Retain a high level of professionalism, even in really challenging situations by being prepared, punctual, and reliable so the tables can't be turned, and blame placed at your door. Maintain confidentiality and have respect for privacy as you would wish for yourself.
5. LOOK AT EVERYONE INVOLVED'S EXPECTATIONS
Together set realistic goals and a timeline and negotiate priorities. Outline the necessary steps and communicate any potential roadblocks. Define clear roles and duties while preventing any overlaps or gaps in responsibilities. Maintain a flexible and versatile approach to address shifting priorities.
6. FOSTER GOOD COMMUNICATION
Firstly, remember that you are in control of your own emotions and reactions. Listen to concerns and use positive language and focus on finding a solution rather than placing blame. Show a willingness to move forwards by offering up solutions that work for both sides.
7. REMAIN CALM EVEN IF THINGS GET HEATED
Steer clear of engaging in futile disputes. Possessing comprehension and perspective significantly simplifies responding with intention rather than reacting impulsively. Maintaining composure during challenging circumstances enhances your capacity to think critically in the moment; otherwise, triggering the instinctual "freeze, fight, flight, or fawn" reaction. When this occurs, heightened emotional sensitivity and reactivity can result, potentially impairing self-regulation and amplifying the perception of judgment or negative feedback. Strive to establish trust and credibility with the challenging executive. Yet, if necessary, maintain factual records of incidents and their consequences, as these could prove invaluable later.
8. LOOK AFTER YOURSELF
Take regular breaks to relax and sleep and exercise regularly. Taking care of your physical, emotional, and mental health helps to ensure that you are able to perform your job effectively and manage stress which is an essential aspect of handling conflict and difficult colleagues. Avoid overworking or pushing yourself too hard in an attempt to resolve the situation at work. Develop a positive mindset and attitude. Know your worth. Ultimately you may have to withdraw entirely. We all spend a great deal of our time at work; if it's miserable then we have to ask ourselves if it's worth it or whether there is a better place where our worth is valued and nurtured.
9. ASK FOR SUPPORT IF NEEDED
If the situation feels too toxic, don't feel you have to deal with it alone. Consult with other team members or a mentor for advice. You may need to communicate what is going on with other executives and stakeholders, and if the issue hasn't been resolved, don't let it slip underneath the carpet. Call upon your support system outside of work from friends or family.
10. CULTIVATE A POSITIVE RELATIONSHIP GOING FORWARDS
Establishing trust and rapport, showing empathy and understanding and being proactive in identifying potential issues and addressing them before they become bigger problems helps to reduce tension and conflict. Perhaps you can find common ground and shared goals and look for opportunities to collaborate. This also helps create an environment of mutual respect and trust for a more positive and productive working relationship, even if the situation was challenging.