Christine Burton: "The employee wellbeing experience is brand management"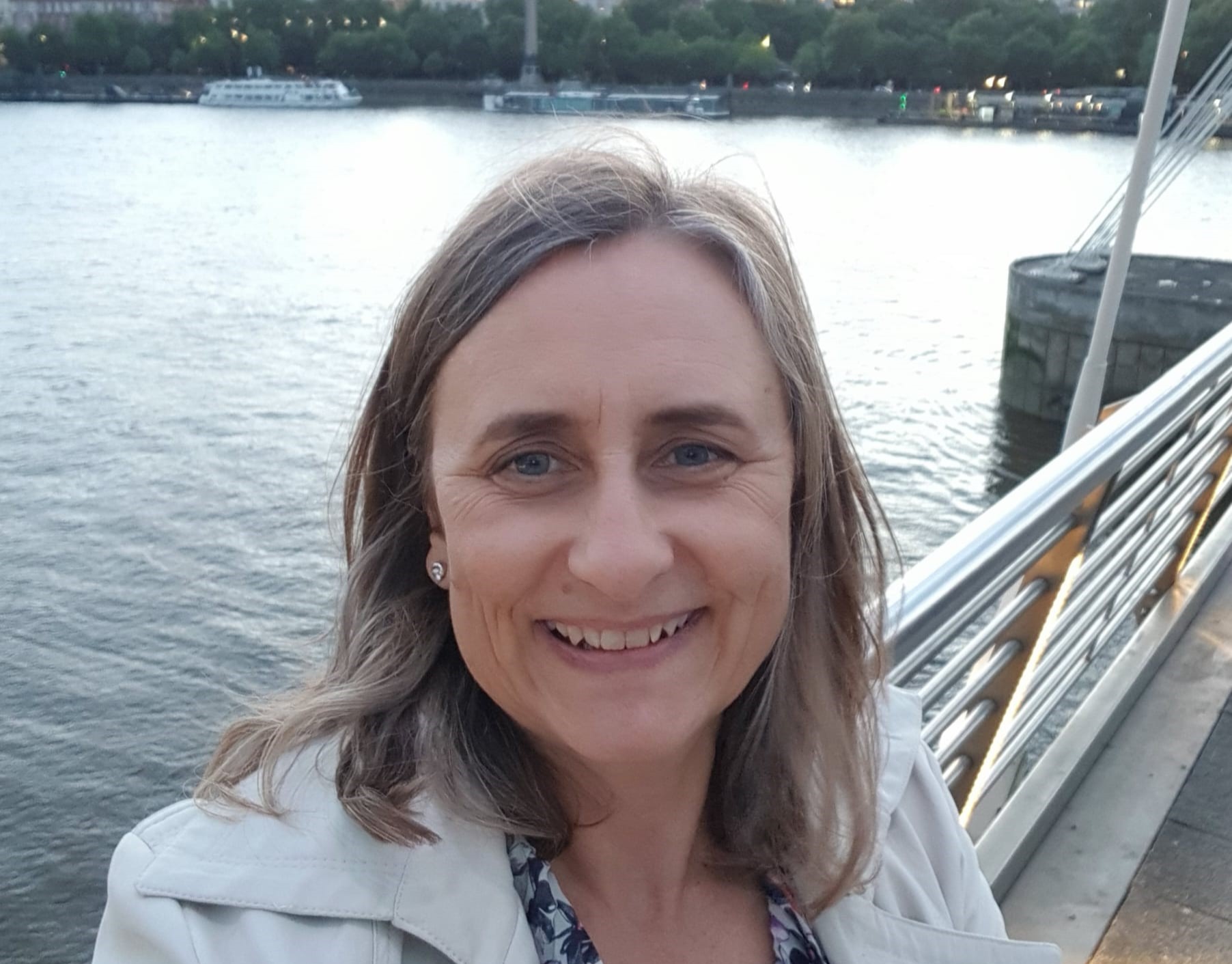 With over 20 years of experience in the IT industry, Christine Burton has developed various employee engagement and wellbeing strategies. Moreover, she has experience in customer service and support operations, leading major programmes of business improvement, leadership excellence, communication, and change.

Chris has been involved with EBM as a speaker and an Engage Awards judge for the last 5 years. Now, she has spoken to EBM's Editor to share a little bit about herself and how senior leadership can promote employee wellbeing.

HI CHRISTINE, PLEASE INTRODUCE YOURSELF AND YOUR ROLE.

I've worked in the IT industry in Customer Services for over 20 years, delivering business excellence programmes, and developing employee engagement strategies. My experiences and skills have been enhanced with stints in non-profit, voluntary and public sector and with a variety of audiences from kids through to highly experienced engineers. I live in Berkshire with my family and crazy dog Cara, enjoying tennis, camping and travel.

WHAT IS THE PERMA MODEL OF WELLBEING AND WHAT ARE ITS BENEFITS?

PERMA is an acronym for a model created by psychologist and author, Martin Seligman. It stands for P – Positive emotions, E – Engagement, R – Relationships, M – Meaning, A – Achievement. Martin Seligman is the president of the American Psychological Association and designed the model to enable groups, communities, organisations and nations to flourish. There's the first benefit. It's a system that is comprehensive and, because it can be applied in every type of environment, speaks to the holistic nature of human beings. I'm the same me at work, at home, and at school.

You may remember when in 2011 David Cameron, then British Prime Minister, suggested using wellbeing as a measurement of national prosperity. At the time, it was ridiculed that such a measurement could be put alongside GDP or productivity; however, 12 years later and post-pandemic, wellbeing is considered a strategic investment and an essential part the HR function and its contribution towards organisation success. By looking at the PERMA model, organisations learn that wellbeing programmes are not enough, PERMA can be applied effectively to all components of a business from governance to operations to the HR function.


HOW CAN MANAGERS MAKE USE OF THE PERMA MODEL IN THE WORKPLACE?

From Richard Branson, there is a philosophy at Virgin that if the staff are happy – it follows that customers will be happy. What does this mean for managers, and how can they refer to the PERMA model? The role of the manager cannot be underestimated, in fact more than that, manager development should form part of the HR strategy for wellbeing.

Let's take a deeper look at 3 components of PERMA: Relationships, Meaning and Achievement.

Relationships
In my time in the IT industry, I realised early on that to be successful, teamwork comes first, second and third. The manager's role in creating an environment in which the team – as one entity and the component parts – is happy is essential for success. The current focus on Equality, Diversity and Inclusion is well timed and helps enormously to create great relationships in a team. If you think about it, understanding and respecting others is the basis of good relationships. ED&I gives the tools and language to create bonds, resolve conflicts, agree on values. It makes sense for managers to role model behaviours and find ways to increase the practise of ED&I to enhance relationships in the team.

Meaning
Most organisations have corporate social responsibility that facilitates staff engagement. There are many benefits, be it giving time, talent or treasure (money) bringing a feel-good factor mainly associated to doing something more than the day job. All the manager has to do is to enable their staff to do it – right? Wrong! This would imply that meaning at work is optional and not connected with your day-to-day work. Meaning in the work environment needs to go deeper. In his book Hit Refresh, Satya Nadella put it like this: "I told them that we spend far too much time at work for it not to have deep meaning." The optimal of meaningful work is achieved when an individual's values are fully aligned to the culture and mission AND they can see their contribution. To provide this environment, managers should take time to understand the values and motivations of each team member. Once the motivations are understood, it can influence work allocation, projects and development and contribute to greater fulfilment. The Covid-19 pandemic taught us that having a purpose and meaning is essential to wellbeing.

Achievement
A sense of achievement will be different for everyone. Companies with total reward systems could lean too heavily on compensation to give colleagues a sense of achievement. It's hard to get this right, in any size organisation, because of the disconnect between the actual work and the reward. I'd recommend 2 ways that don't cost anything and bring the outcome and effort very close. The first way is to celebrate success in a small way, regularly as a team. Achievement becomes a shared experience, linked to learning, delivery, and outcomes. The second way is to show appreciation. Years ago, I observed a colleague who started and ended every interaction with appreciation, I looked at my own style and decided I needed to intentionally increase how often I showed gratitude, thankfulness and acknowledged of the efforts of others. This was hard work, but gradually it became a habit. The results of this were increased effort, increased willingness to learn, increased openness, and acceptance of feedback. Gratitude is free and spreads quickly, what better sense of achievement is there than being appreciated by a friend or colleague.





CAN YOU SHARE A FEW WELLBEING INITIATIVES YOU HAVE INTRODUCED IN YOUR ORGANISATION?

To talk about well-being initiatives means leaving the PERMA model on the sidelines. Because when we think about well-being initiatives we think about EAP (Employee Assistance Programmes), counselling or other services focused on "how to". They extend from mental health to financial advice services – are they enough? Gartner's 2021 EVP Benchmarking Survey  revealed that although 87% of employees have access to mental and emotional well-being offerings, only 23% of employees use them. So rather than recommend programmes, I'd like to recommend how to get better uptake and get an actual increase in being well.

You need visible, authentic, and real sponsorship from senior leadership. If a leader is saying "Oh, you need to look after your wellbeing" and then sends an email requesting a report on Saturday morning, it's not hard to guess what you will do. Leaders need to role model the organisations wellbeing philosophy – and show that it works! So, find out how to set the delivery time on email, tell stories about your last holiday, share challenges with mental health and how you overcame them.

WHAT ADVICE WOULD YOU GIVE TO EMPLOYERS WHO WISH TO ENHANCE THE EMPLOYEE EXPERIENCE?

The employee wellbeing experience is brand management. In the era of social media, flexible working, huge differences in the requirements of generations, employee wellbeing needs to extend beyond programmes and how tos. It needs to be integrated into the Culture and the business plan, and therefore on the radar of the executive leadership team.