Can improving employee benefits help your business?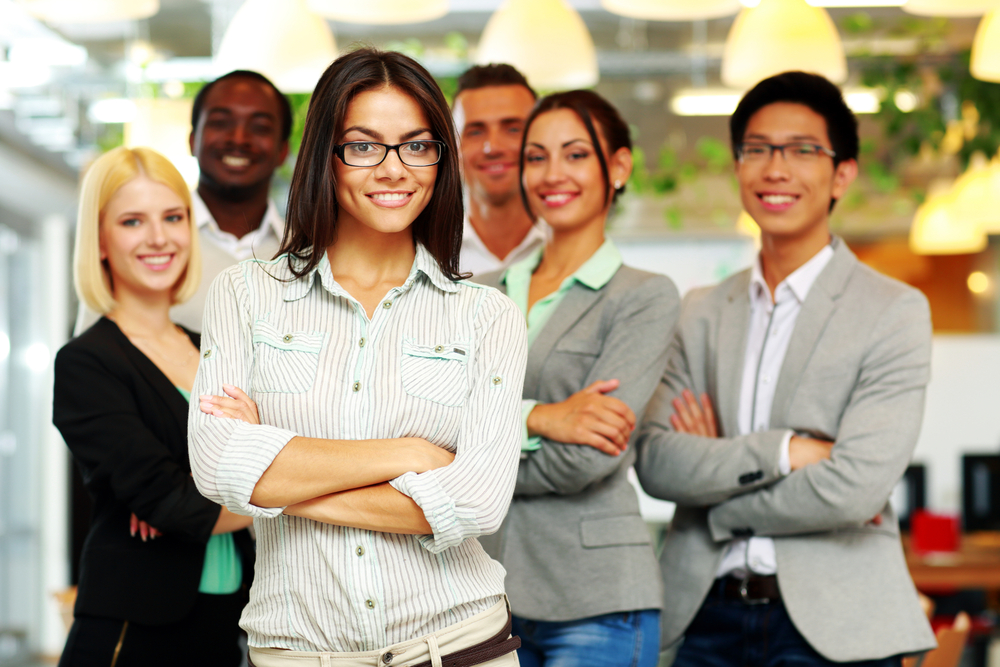 A happier workforce is a more productive workforce. Even before the pandemic shone a spotlight on workplace wellness, studies established a conclusive link between employee happiness and productivity.
By Nick Gold, MD, Speakers Corner
When you're focused on the day-to-day running of a business, it's easy to overlook findings like these. But there are risks to neglecting staff wellbeing. As well as lower productivity, you can lose staff to other companies that take employee happiness more seriously.
The Great Resignation has highlighted this problem. Even now, more than two years after the pandemic started, 44% of workers are seeking a new job. So if you don't have the right benefits in place, your staff could be less secure than you think.
Increasing staff happiness should be a top priority for any business. It boosts productivity, increases staff retention, and improves your chances of recruiting great talent. That's why we decided to find out which benefits the Speakers Corner staff would truly value — and see if giving staff their most sought-after perks would help our business.
The most sought-after employee benefit
Recruiters tell us flexible working is the number one benefit jobseekers are looking for. And since the pandemic, we've implemented a flexible working policy — so our staff now have much more control over when and where they work.
Perhaps this is why I was shocked by the results of our employee benefits consultation. Given the choice of 12 different benefits — plus the chance to put forward their own ideas — our staff overwhelmingly asked for more annual leave.
Flexible working arrangements allow staff much more freedom when it comes to clocking in and clocking out of work — so I was surprised that annual leave still held the key to employee happiness.
In addition, some years ago — before the pandemic changed how the world works — we offered our staff unlimited annual leave. This would allow them to take as much time off as they felt they needed. But the team decided to turn down this initiative, citing concerns about feeling guilty for taking time off during busy periods.
Finally, the average UK employee takes just 62% of their annual leave allowance. As a nation, we have a tendency not to take our holidays — and we've seen this trend among our employees, too.
Why don't staff take their allocated annual leave?
To understand why annual leave is still so valuable, business leaders must explore why staff don't use their existing holidays.
A Glassdoor survey found that 23% of those who do take annual leave continue to check their emails while they're on holiday — and 15% work through their holidays to prevent work overload when they return. If staff fear coming back to an overwhelming workload, annual leave may actually add to staff stress, rather than reduce it.
Other employees may feel the need to take less annual leave thanks to flexible working — especially if they don't have any particular plans. As the cost-of-living crisis continues, people are increasingly priced out of going on holiday. People may feel that if you're going to sit at home, you might as well be working.
But our staff bucked the trend. They asked for more holidays — so we made it happen.
The employee benefit experiment
Our new policy has increased staff holidays from 20 days to 25, with an additional day accrued for every year of service up to a maximum of 30 days.
We hope this new policy will make our staff happier and healthier. We want to reduce the risk of burnout and stress, so our teams can be more productive, cohesive, and engaged with the Speakers Corner vision.
It's too soon to tell if this new policy has had this kind of impact. But we're already reaping the rewards in other ways — simply by listening to our staff and taking action based on their feedback and ideas.
The perks of taking action
While more holiday was the most popular perk across the board, it wasn't everyone's first choice. Some employees wanted performance bonuses and reward schemes. Others saw value in perks like social event budgets and wellbeing-focused initiatives, such as health insurance and cycle to work schemes.
But regardless of their individual viewpoints, our team appreciated the fact that we asked their opinions, listened to the outcomes, and took action.
As leaders, our purpose should never be to impose our own ideas of what works for our employees. We should give our staff the benefits that mean the most to them.
Our employees also know that we have a long-term vision. Eventually, we hope to create tailored benefits packages for each staff member, so everyone can choose the perks that make them happiest. Our staff understand that this is a big project that will take time to implement — but in the meantime, they're happy that we've listened to what they want and taken action to achieve this.
Balancing employee benefits with business needs
Not all businesses can boost annual leave allowance at the drop of a hat. Seasonal businesses may need more control over when their staff take their holidays. And in other companies or sectors, annual leave may be of less value than financial perks like bonuses.
So what happens if you can't offer your staff the perks they value most?
You need to strike a balance between the benefits you offer and the needs of your business. Within our teams, staff have started implementing soft rules to make sure they have the cover they need when people request holidays. It's interesting to watch how this develops — in many cases, it's helped our team cultures flourish (even if there was a little antagonism at the start).
No matter which sector you work in, an open discussion is always the best way to kick things off. It gives you the opportunity to find out what really matters to your staff.
How to improve your employee benefits
As a business leader, it's often tempting to offer benefits you think your staff will love. But you may be wrong about what they want — which is why it's important to avoid a top-down approach to any employee-focused initiative.
You can take steps to protect your business. This could involve restricting the number of employees who can take time off at the same time, or working out if you have enough staff to cover increased absences. To balance this, you might need to become more flexible about allowing staff to roll unused holidays over into subsequent years, so everyone can actually take their holiday.
However you improve your employee benefits program, the important thing is that it starts with a conversation between you and your teams. Give them a voice, engage in the conversation, and find out what will truly make a difference to their wellbeing. If you can find a way to give it to them, you'll reap the rewards of a happier, healthier, more productive workforce.