Navigating the Five Pillars of Wellbeing
The critical importance of the wellbeing of our colleagues to both employee and customer engagement and also to the reputation of the wider enterprise is now recognised across the board in a fast changing and fast moving working environment.
Our content-led Employee Wellbeing Conference will address the five pillars of employee wellbeing in detail as we discover how organisations that truly understand the need for integrating employee wellbeing initiatives within their overall employee experience strategies will thrive against those who don't get it right. Our overarching aim is to equip our delegates with all the tools and techniques they need to improve health and wellbeing at their own organisations.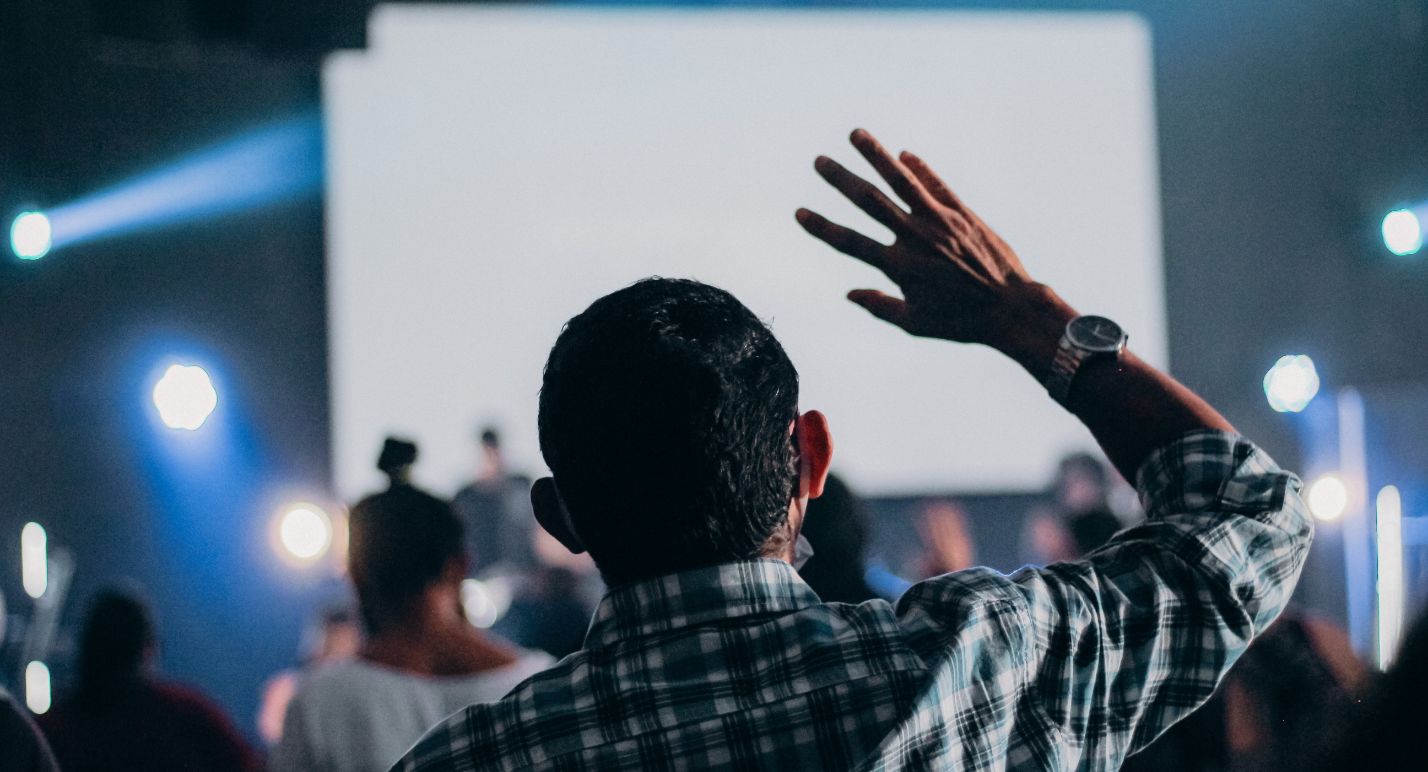 Key facts
ONE-DAY EVENT
ROUNDTABLE SESSIONS
CASE STUDY PRESENTATIONS
15 EXCLUSIVE PRESENTATIONS
Interactive Sessions
WHAT TO EXPECT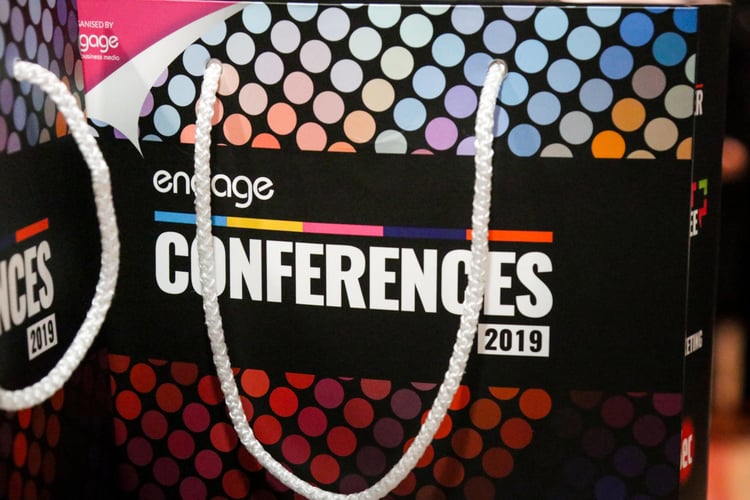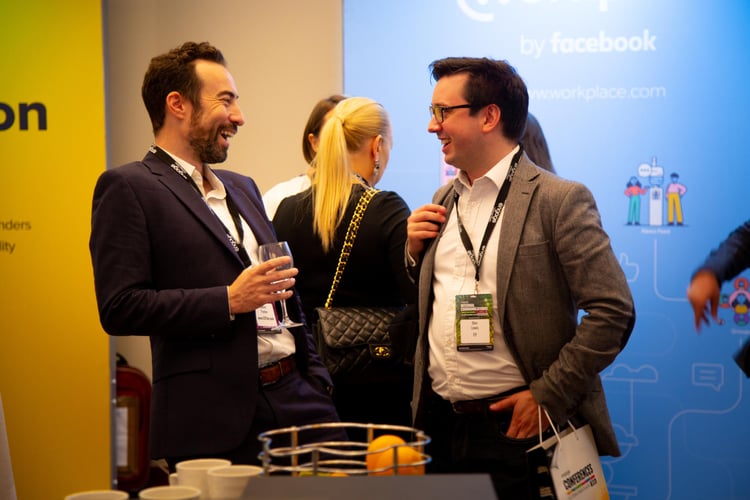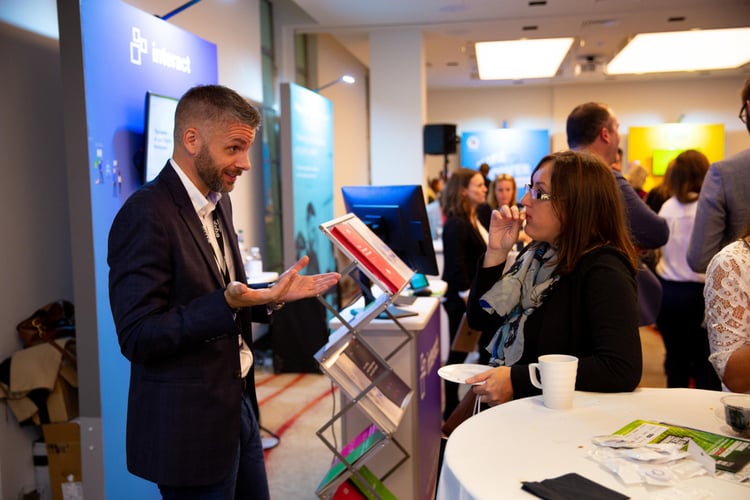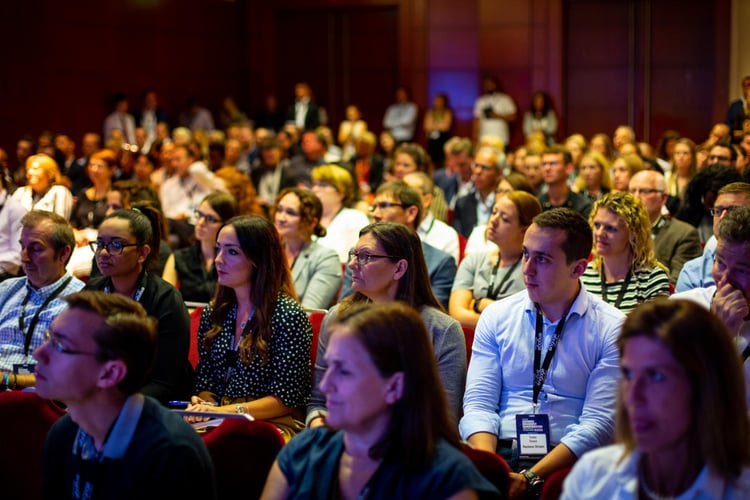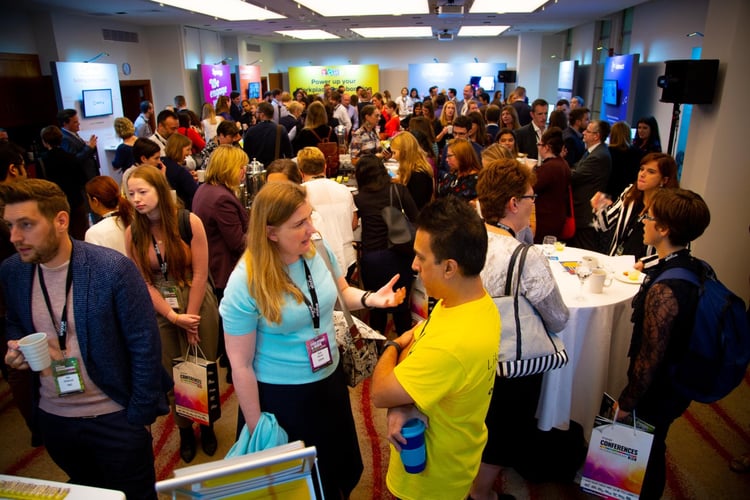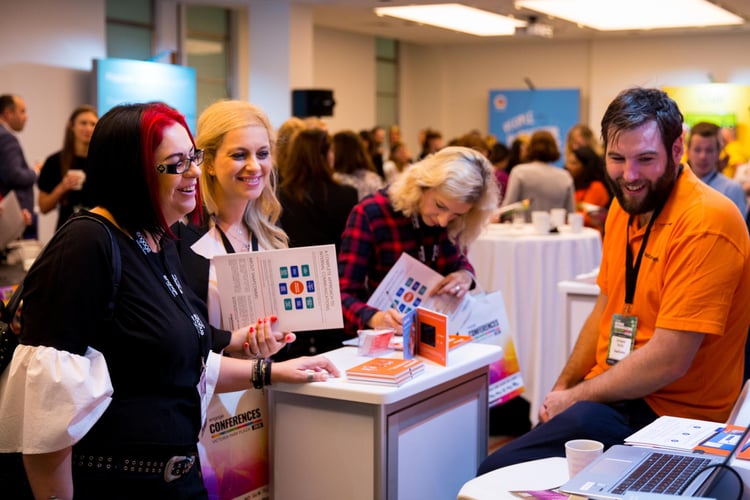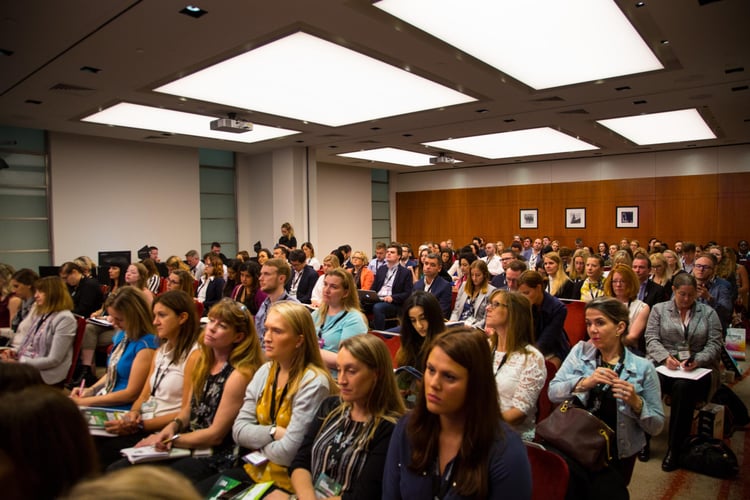 Reward and Recognition in the Workplace

Employee benefits are a key element of the overall wellbeing picture and the reward and recognition these benefits can bring can increase both engagement and productivity.
Impact of Wellness on the Wider Enterprise

Wellness and wellbeing are critical parts of the overall employee engagement landscape and will have a major bearing on the future success of the entire enterprise.
How Organisational Culture Impacts Wellness

Culture really does eats strategy for breakfast and the overall wellness of an organisation and its people depends completely on a positive and supportive culture.
How Wellness Impacts Customer and Colleague Relationships

The way our colleagues feel about their work has a direct impact on their interaction with their customers and the benefits of linking colleague and customer engagement are myriad.
The Five Pillars of Employee Wellbeing

We'll be looking at how mental, social, financial, physical and digital wellbeing are intrinsically linked to each other and influence the way our colleagues see themselves and their place in the working environment.
Mental Health and Managing Stress in a Pressurised World

Equipping your employees for the constantly changing world of work and increased pressures. Finding solutions to address the challenges in the modern workplace.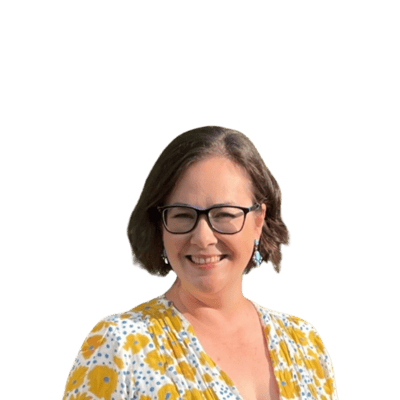 Sarah Metcalfe
Happy Coffee Consulting
Founder & Chief Happiness Officer
Sarah founded Happy Coffee Consulting after 9 years building award-winning customer service and customer experience. Sarah has spent the last 10 years researching and training in Happiness at Work after becoming a Certified Chief Happiness Officer in 2018 she now provides Happiness at Work training and programmes. In 2019 Sarah co-founded the first Global Summit for Happiness at Work. In the two years it has been running we have had over 2000 participants from 62 countries and more than 60 leading expert speakers from around the world. In July 2020 she became co-leader of the Woohoo Partnership Network, a group of over 100 happiness at work experts, from 26 countries around the world. Woohoo partnership has helped to train over 100,000 people worldwide on being happier at work and provided training and keynotes to companies like Accenture, KPMG, LEGO, Shell, Microsoft, Nespresso and many others. Recently Happy Coffee has with companies like WDHB, L'Oreal, FUTR, Abcam Life Sciences, Teleperformance, and Woohoo Inc. and provided international keynotes and workshops in Canada, U.K., Denmark, France, Ireland, Spain, Belgium, Poland and NL.
Simone Fenton-Jarvis
The Human-Centric Workplace
Author
A workplace thought-leader who's passionate about creating human-centric workplaces. Simone homes in on the employee experience and the impact on organisational performance along with data insights to deliver change and business improvement in regard to culture, space, process, and technology. Waking up every day on a mission to make a difference Simone is a fellow of IWFM, the Chair of the IWFM Workspace Special Interest Group, she sits on the editorial committee for Facilitate Magazine and Facilities Management Journal and mentors a bunch of super awesome people! Author of, "The Human-Centric Workplace". an active speaker and blogger in key areas: Human Centric Workplaces - Mental Health - Leadership - Culture - Technology - Ways of Working - Diversity and Inclusion.
Paul Sesay
Inclusive Companies Limited
Paul Sesay is the Founder and CEO of Inclusive Companies Limited, the National Diversity Awards, the Inclusive Awards and the Inclusive Top 50 UK Employers List. With over eighteen years' worth of experience within the Diversity, Equality and Inclusion sector, Paul has worked with some of the largest organisations in the world on their diversity and inclusion profiles. He has also worked holistically with communities to support individuals and groups from various backgrounds to achieve and empower disadvantaged groups across the UK.
Paul Sesay is the Founder and CEO of Inclusive Companies Limited, the National Diversity Awards, the Inclusive Awards and the Inclusive Top 50 UK Employers List. With over eighteen years' worth of experience within the Diversity, Equality and Inclusion sector, Paul has worked with some of the largest organisations in the world on their diversity and inclusion profiles. He has also worked holistically with communities to support individuals and groups from various backgrounds to achieve and empower disadvantaged groups across the UK.
Deboleena Dasgupta
HSBC
Global Lead -Talent, DEI & Culture
0 years of MNC experience across Asia, Europe and Global in Business Leadership, Management Strategy, Business Transformation, Talent Management, Succession Planning, Capabilities, Leadership Development, Culture and Employee Engagement - passionate about advocacy (coaching & mentoring), sustainability, inclusion, organisational psychology, digital transformation
Lucile Kamar
ITN
Head of Diversity and Inclusion
I am an award winning Diversity and Inclusion expert, specialising in driving and implementing change, empowering individuals and advising stakeholders on diversity related issues and outreach strategy. Extensively networked across the Diversity and Equalities community, I have strong interpersonal skills, the ability to manage conflicting priorities with both internal and external stakeholders ranging from local community groups, staff networks and senior leaders, engaging and influencing at all levels An accomplished project manager, I have designed, developed and delivered diversity initiatives. I have an international background having worked in France, the United States and the United Kingdom in the third-sector, government and politics.
Steph Evans-Hill
Nestle
Head of HR - Confectionery UK&I and Digital Capabilities
An experienced senior HR leader with a pragmatic, positive and tenacious approach. I take pride in being able to credibly lead progressive people strategies that drive change, and love seeing people reach their full potential. My passions lie in inclusive leadership, building high performing teams and organisational culture. A curious team player, I enjoy questioning the status quo! I have extensive experience of partnering senior leaders at board level in both unionised manufacturing and commercial environments.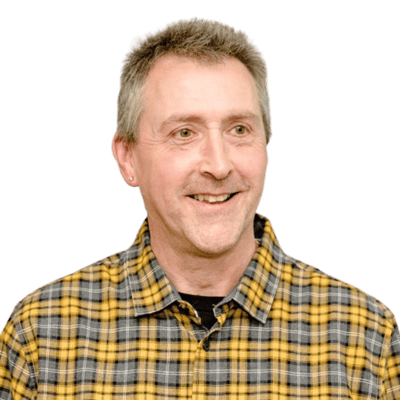 Paul Deemer
NHS Employers
Head of Diversity & Inclusion
Paul has been a HR professional for over 30 years. He has worked in local government, the voluntary sector and the health service, with particular experience in the fields of recruitment, employee relations, employment law and diversity. When working for Barnardo's he took on the role of national equality and diversity manager. After a short spell as a HR lead in an NHS trust, he was seconded into the Department of Health and Social Care's Equality and Diversity Team to help them develop the first national strategy in this area. Paul currently works for NHS Employers, which represents and supports NHS trusts across England, and is helping NHS organisations to embed diversity and inclusion good practice across the NHS. He also works on various diversity working groups and initiatives, with bodies such as the Chartered Institute of Linguists and the Recruitment Industry Disability Initiative, and writes frequently about all aspects of diversity through various social media channels.
Funmi Onamusi
King's College NHS Foundation Trust
Director of Diversity and Inclusion
With a career that spans twenty years across consulting and industry roles, I bring insight and experience on Workforce and transformation programs. My expertise lies in talent management, diversity and inclusion, leadership development, program management and change strategy & implementation.
Siwan Smith
Arup
Equality, Diversity & Inclusion Manager
Equality, Diversity & Inclusion Manager for Arup, a multi-national organisation working in the built environment sector, Siwan also holds a role as Associate Director for Diversity & Inclusion at Anchored In, working with companies, academics, and entrepreneurs to make innovation more inclusive. Previously Head of Diversity, Equality & Inclusion for Merseyside Police, and Knowledge Transfer Manager - Diversity & Inclusion for KTN, leading on Innovate UK's Women in Innovation and Young Innovators programmes, Siwan is also Vice Chair of the Board of Trustee's for The Blue Coat School in Liverpool, as well as safeguarding and SEND lead. An Executive Board Adviser for People Planning, Equality, Diversity and Inclusion for The UK Mathematics Trust, and Like Minded Females Network, which supports underrepresented groups to build skills and successful careers. Siwan is dedicated to driving change and creating a more equitable society, within education, employment, and innovation. In 2021, Siwan was announced as a winner in WeAreTheCity's Rising Star Awards for Diversity, and as runner up for Women's Business Club Diversity & Inclusion Award. In 2022 Siwan was shortlisted as a Finalist for the Ladies First Inspirational Woman Award, and was recognised in Diversein's 130 Women Who Break The Bias list 2022.
Karen Dobres
Lewes FC
Elected Director
Karen's voice was unique on the Lewes FC Board as she had no interest in football before encountering the club's equality initiative in 2017. Since then she regularly gives talks at business and sports conferences on inclusion in football and its effect on driving gender equality in the wider world. Karen led on campaigns and created the club's SisterShips initiative – including Sussex Police's 'He For She' campaign, a feminist art gallery WIA, 'Rise' the domestic abuse charity, and The Girls' Network - which is building a network of organisations keen to support the club in solidarity with its equality stance, whilst the club promotes the member organisations' work in return. Karen is a trained counselling therapist, including creating and managing an internal counselling service for PolyGram Records (now Universal). Prior to this Karen has also worked as a fashion model. A co-owner and volunteer at the Club since 2010, Karen led on the Lewes board for its 'Impact on the World' from 2019 until 2022, and is currently writing a book on her unlikely experiences in football and complete lack of imposter syndrome.
Dommy Szymanska
Stella McCartney
Global Head of Total Reward
Dommy is an experienced Global Head of Total Reward and has worked in the industry for over ten years. Dommy fell into payroll after finishing a degree in Journalism, and progressed her career from payroll, through benefits to total reward. As a highly active member of the global reward community, Dommy knows the challenges in managing global businesses with people in multiple territories and jurisdictions. She believes that it's important to attend events - both online and face to face - for networking with like-minded professionals. Dommy is an advocate of good work-life balance, and personally a passionate foodie!
Kendall Turner
LexisNexis
Wellbeing Lead
Experienced Human Resources practitioner with extensive employee relations and business partnering experience gained within fast-paced demanding professional and blue collar environments. I have well developed relationship building, negotiating and influencing skills. My leadership style is consultative and collaborative and I have the ability to communicate with authority and influence to a wide variety of organisational stakeholders. My portfolio has ranged from employee populations of 100 to 4000 on up to thirty worksites. Leveraging off HR insights I successfully partnered with business leaders and line managers to create highly engaged teams, nurture talent and create long-term benefits to the organisational by creating a great place to work.
Hayley Farrell
Arcadis
Global Wellbeing & Resilience Manager
Award Winning Wellbeing Practitioner with responsibility of developing and delivering wellbeing strategy and the first practitioner globally to be certified for the adoption and implementation of ISO 45003 occupational health and safety management — psychological health and safety at work certification. CIPD 7 PgD Personnel and Development qualified, a Bachelor of Commerce Honours degree in Human Resources, a qualified Level 3 Personal Trainer, Specialist member of the International Institute of Risk & Safety Management and holds an internal auditor certification. Hayley supports cross industry thought leadership & panel discussions to evolve and create parity between physical & psychological health, safety and wellbeing in the workplace.
Steve Howells
Entain
HSSE Risk Director
Steve is the Group HSSE Risk Director at Entain with 25 years' experience in driving the success of HSSE & Risk Management initiatives across an array of diverse industries including manufacturing, engineering, construction, aviation, retail, rail transport and logistics.
Rick Lower
Mercedes-Benz UK
Head of Reward & People Services
Neil Shah
The Stress Management Society and International Wellbeing Insights
Chief De-Stressing Officer
Neil Shah is the founder of International Wellbeing Insights and Chief De-Stressing Officer of The Stress Management Society. A leading international expert on stress management and wellbeing, he is the author of Amazon #1 best-seller 'Turning Negatives into Positives, An Introduction to Neurolinguistic Programming' and 'The 10-Step Stress Solution' He is a renowned media personality on the subject of wellbeing, appearing regularly on BBC Breakfast, BBC Five Live and Sky Sunrise.
Stella Gavinho
Entain
Group Head of Wellbeing
Stella is a Wellbeing leader and coach with a decade of experience developing and delivering wellbeing global strategies in the workplace. Passionate about embedding health and wellbeing into all aspects of organisational design, enabling both individuals and organisations to thrive. Stella is currently the Group Head of Wellbeing for Entain Group, a FTSE40 organisation employing over 26,000 colleagues in 20+ countries across the globe. In her role, Stella is responsible for the development and implementation of Entain's wellbeing strategy, Well-me, which is designed to help employees make positive changes to improve their physical and mental health, creating a better performing, energised and productive workforce. It also helps Entain to create a culture of wellbeing where everyone feels safe to bring the whole selves to work. Stella enjoys working across international markets, finding creative ways to solve tough challenges around wellbeing - whether it's tackling obesity in Saudi Arabia, delivering resilience programme to call centres in the UK or implementing a global mental health first aid programme.
Katherine Simpkins
Mercedes-Benz
Internal Communications Manager
Katherine Simpkins is Internal Communications Manager for Mercedes-Benz in the UK. She has responsibility for the Internal Communications function across Mercedes-Benz and Mercedes-Benz Financial Services, which includes more than 1800 colleagues. Katherine joined Mercedes-Benz in 2014 as Internal Communications Coordinator, before moving in to her current role at the start of 2016. Her focus is on delivering a comprehensive Internal Communications service, partnering teams to translate the Mercedes-Benz business strategy into content that's clear and engaging. On top of operational updates, the all-new channels Katherine has launched are helping to grow colleague culture, celebrate the brand and ignite conversation. It's an approach that means Internal Communications plays a key role in enabling the business to focus on its priorities, while inspiring and empowering the people at the heart of the brand.
Subashini M
Holland & Barrett
Director of Science, Health and Wellness
Clinical Lead with a demonstrated history of working in healthcare and the financial services industry. Experienced in implementing value based healthcare, healthcare commissioning, cross-discipline research and wellbeing. Board experience in public, private & voluntary sectors. Double immigrant (India>Singapore>UK) Asian Women of Achievement Award 2020 finalist in Professions category | COVER Excellence Awards 2021 finalist in Insurance Leader of the Year category
Arti Kashyap-Aynsley
Ocado Group
Global Head of Health and Wellbeing
Arti Kashyap-Aynsley started her career by qualifying as a Chartered Accountant, whilst also embarking on a 15 year journey in the Professional Services Sector. She has worked between all of audit, tax and advisory services, spending the largest chunk of her time in the world of Management Consulting, where she focused on large scale Finance Transformation programmes that had her looking at strategy, learning and development, stakeholder and change management, technology implementations, process improvement, executive coaching and other things alike. Working and travelling the globe opened Arti's eyes to the impacts of what our working lives can have on our overall wellbeing, along with the truth behind not being able to easily compartmentalise the lives we live between home and work. With the experience she gained in her career, she decided to pivot into the world of wellbeing, where she first worked with Deloitte in Consulting in the UK, to design, develop and deliver on a comprehensive wellbeing strategy that was linked to the overall business focus. By being able to create positive shifts and change in the business, Arti was inspired to continue to grow in this area and is now leading the Ocado Group Globally from a wellbeing standpoint. Outside of her day to day working life Arti continues to emulate a life committed to the wellbeing agenda as she is also a qualified life coach, as well as an Advisor and Director to various organisations from a responsible business standpoint.
Sandy Downs
TeamSpirit
Head of DE&I
Sandy is the inaugural Head of DE&I at Teamspirit, the financial services communications agency (part of VCCP Business), where she is responsible for DE&I strategy, advocacy, and communication. She recently launched four employee resource groups across the five global agencies, having founded the firm's LGBTQ network in 2018. Sandy is multi-award winning for her DE&I work, and about to submit her final coursework for the Chartered Management Institute's Level 6 Certificate in Inclusion (funded by WACL Future Leaders). Sandy is also an experienced public relations practitioner, specialising in financial services communications including reputation management and crisis comms. She advises clients, from small fintechs to global banks and investment companies, on their comms strategies, both on a general scale and on any DE&I specific issues.
Meike Bliebenicht
bp
Neurodiversity Programme Lead
At bp, I am responsible for articulating our firm-wide neurodiversity vision and identifying an executable strategy that also advances bp's overall DE&I objectives. I'm a strong believer in achieving neuroinclusion by normalising adjustments that individuals with neurodifferences benefit from, for example by establishing ND-friendly HR processes and everyday workplace experiences. Prior to joining bp in September 2022, I worked in the financial industry for almost 20 years, mainly in investment management roles at HSBC and J.P. Morgan. From 2017-2021 I led the neurodiversity workstream of the Diversity Project, an initiative supported by 80 City firms to improve diversity and inclusion. In 2019, I won the 'Role Model of the Year' award for promoting neurodiversity in the financial industry and beyond, something I still feel very humbled by and am enormously proud of.
Caroline von Koenig
Fidelity International
Wellbeing Lead
As Wellbeing Lead, Caroline helps create a wellbeing-centric culture where Fidelity International's employees feel well supported and are able to thrive, asking for help when they need it. She is leading Fidelity's global wellbeing strategy focussed on four holistic wellbeing pillars: Workplace, Mind, Body & Life. She is also helping to improve accessibility and enablement for employees with disabilities and health conditions, including neurodiversity, invisible illnesses & mental health. Caroline is a certified mindfulness teacher, transformational coach and Mental Health First Aider and has a background in teaching and people & change consulting. She cares passionately about helping people maximise their potential and creating a psychologically safe and inclusive environment where everyone can be truly themselves.
Chevy Rough
PGL Travel
Health and Wellbeing Lead
Through learning, I enhance lives by helping people remove obstacles to sustained health and wellbeing. 1999 - 2015: Worked in high-pressure environments in the City while living with drug addiction 2015: After burning out, cleaned up, and retrained as a Wellbeing & Performance Coach 2017: Selected by the BBC to Coach 10 people with Mental Conditions on "Mind Over Marathon" 2021: Working with individuals and multi-sector companies, delivering simple wellbeing solutions
Tricia Lucas-Clarke
GSK
Inclusion and Diversity Specialist
Tricia a 'creative ideas person', she loves bold thinking to find new ways of at looking at situations to find solutions and help people. Working as an Early Talent Recruitment Inclusion and Diversity Manager and apprentice attraction specialist she is committed to improving diversity, equity and inclusion to help the next generation of talent thrive by ensuring they have equal access to opportunities to help them on their career journeys. A Race Champion and diverse reverse mentor, she helps drive change and inspires others to become allies and sponsors to help build an equitable society. She is passionate in supporting people from underrepresented backgrounds to recognise their achievements and her lived experience of the discrimination towards people of colour and their position in society means she understands why many people, especially women, still struggle to speak up about their successes. As a gold level #IamRemarkable facilitator, she helps people to believe in themselves and have the courage to talk about their accomplishments.
Claire de Carteret
Gallup
Director of Business and Learning Solutions, EMEA
As a Reginal Director, Claire De Carteret lead the EMEA learning and development teams in designing and implementing learning and measurement solutions that help Gallup's clients meet and exceed their organisational goals. Claire provides strategic direction for her region on shaping client solutions, executing sales plans, marketing for events and products, and increasing customer engagement. She is a dedicated strengths performance coach and leader for team members in Europe and the UK. Prior to her role in EMEA, Claire was regional Director for Asia and Pacific, including Australia, New Zealand, Thailand, Indonesia, India, Singapore, China, Japan and Korea. Claire also facilitates and leads Gallup learning courses. She is an executive coach, certified through Coaching Australia and is also a Gallup Strengths Coach. Before joining Gallup, Claire was the regional director for TUI Group based in the Aquitaine and Brittany regions of France. In this role, Claire managed the relationship between the consortium of French suppliers and the British Tour Operator to ensure the standards, risk and operations of the tourism services in France. Claire received a bachelor's degree in education and international studies and a graduate diploma of business administration from the University of Technology Sydney. She obtained an MBA from the Australian Institute of Business in 2017.
Dr. Sophie Dix
Koa Health
VP of Content
Dr Sophie Dix is the VP of content at Koa Health. Trained as a neuroscientist, Sophie has spent 25 years dedicated to understanding and treating mental health conditions. She is passionate about evidence and ensuring people have access to the right treatment at the right time. For more information on Koa Health visit www.koahealth.com
Gill Tanner
CoachHub
Senior Behavioural Scientist
Gill is a senior human resources professional with over 20 years' experience in a variety of sectors. She has a strong academic background including a MSc in Coaching and Behavioural Change, MA in Managing Human Resources and a Post Graduate Certificate in Occupational and Business Psychology and is fully committed to continuing professional and personal development. Gill is currently working as Senior Behavioural Scientist for CoachHub. Other experience includes HR Director for Actelion Pharmaceuticals, Head of HR for Scholl Retail and tutor with BPP delivering the whole range of CIPD courses. In addition, she has been an HR consultant working on interim assignments and led the HR function at Del Monte in the UK
Dr. Peter Mills
Cigna
European Medical Director
Peter graduated from medical school way back in 1990. He took a fairly conventional post graduation path for the next decade, completing the usual exams and gaining specialist accreditation in Respiratory Medicine. Before taking the plunge of securing a consultant position he decided to take a year out to explore the world of business, and specifically how the then "new" technology of the internet could be utilized in healthcare. 20 years on and two successful exits from healthtech startups he has been European medical director at Cigna since 2015. Outside of work Peter still dreams of being a rock star and has amassed a collection of guitars that are way too good for his technical ability. He lives in North London and is a lifelong supporter and season ticket holder at a once great Premier League football club.
Natalie Peck
Citizens Advice
Head of Digital Workplace Experience
Natalie is a user-centred design leader, who specialises in strategic engagement programmes, product development and digital transformation. Since 2018, she has led the development of digital workplace experience at Citizens Advice. Most recently, she is responsible for the successful launch of a new, bespoke intranet product for the charity's 30,000 staff and volunteers across England and Wales.
Asha Arul
Pen Partnerships
Management Consultant & Wellbeing Lead
A
sha is a Management Consultant and the lead on the Wellbeing Initiatives at Pen Partnerships.
Petrina Carmody
Great Place to Work
Director of Change and Organisational Psychologist
Petrina is Director of Change and Organisational Psychologist at Great Place to Work.
"The best bit for me was the wide range of companies and industries represented which gave insight in to how engagement affects all industries."
Alice Smith, Head of Customer Experience, Virgin Media

WOULD YOU LIKE TO HEAR FROM THE PEOPLE WHO BUILT AMAZING CUSTOMER EXPERIENCES FOR THESE COMPANIES?
09:00 - 09:10 Live

Event Host Welcome

Speaker:

Sarah Metcalfe Happy Coffee Consulting
09:10 - 09:35 Presentation

Creating a Human-Centric Workplace

What does it mean to be human? What does it mean to be a human at work? The answer to these questions should not be dissimilar – to have a purpose, to connect and to feel, and yet organizational cultures still do not embrace people bringing their whole selves to work. If we are not showing up, not bringing our whole awesome selves, we are not thriving; we are hiding.

The workplace and leadership are the root cause and fuel of so many societal issues, from wellbeing, the economy, inequality, and the climate. Following the largest remote working experiment, not many would argue against work not being somewhere we go but what we do and why we do it.

The Human-Centric Workplace is about highlighting that we can do better, and we must do better. Simone aims to inform, inspire and drive change through demystifying the 'why' and the 'how' to ensure our people, communities and planet thrive.


Speaker:

Simone Fenton-Jarvis

The Human-Centric Workplace
09:35 - 10:00 Fireside Chat

The Key Enablers to a Wellbeing Stratergy: A Fireside Chat with Arti Kashyap-Aynsley, Global Head of Health & Wellbeing at Ocado Group

Speaker:

Arti Kashyap-Aynsley

Ocado Group
10:00 - 10:25 Fireside Chat

A Fireside Chat with Dr. Subashini M, Director of Science, Health & Wellness at Holland & Barrett

Speaker:

Subashini M

Holland & Barrett
10:25 - 10:55 Networking Break

Coffee and Networking

Your opportunity to grab a coffee in the Expo Hall and ask our industry leaders how they can help you achieve your goals.
11:00 - 11:20 Fireside Chat

Creating a Psychologically Safe Environment: A Fireside Chat with Caroline von Koenig, Wellbeing Lead at Fidelity International

Speaker:

Caroline von Koenig

Fidelity International
11:20 - 11:40 Presentation

Keep Your Top Talent by Creating a Culture of Wellbeing

Employees are demanding both a good job and a good life. As a result, many are re-evaluating career and life options – often choosing to join companies that demonstrate a genuine concern for their employees' wellbeing. A workplace culture that fosters wellbeing engages employees and enables them to achieve high performance. It also acts as a talent magnet to retain top performers and attract new talent to the organization. Workplace specialist Claire de Carteret will reveal Gallup's latest discoveries on the state of workplace wellbeing, and share advice on how organizations can greatly improve retention through a culture of wellbeing.

Speaker:

Claire de Carteret

Gallup
11:40 - 12:00 Presentation

Mercedes-Benz Case Study: Transforming Wellbeing at Mercedes-Benz

To support colleagues and provide a safe and inclusive workplace that enables colleagues to bring their whole selves to work, Mercedes-Benz Cars UK Ltd launched a wellbeing programme of content, activities and initiatives across four key pillars: physical and nutritional, mental and emotional, financial, social and digital. Katherine and Rick will talk to us about how this approach continues to evolve and how wellbeing sits at the heart of their people strategy.

Speaker:

Katherine Simpkins

Mercedes-Benz
12:00 - 12:20 Presentation

Why is Everyone so Stressed? It's Not All Because of Covid

Dr. Mills will take a look at possible reasons for why there has been such a dramatic increase in psychological health issues over the past decade. Central to this discussion will be the "always on" culture that has developed over this time, and how our ubiquitous connectivity through technology may actually be less of a blessing and more of a cause.

Speaker:

Dr. Peter Mills

Cigna
12:20 - 12:40 Presentation

Entain Group Case Study

Speaker:

Stella Gavinho

Entain

Speaker:

Steve Howells

Entain
12:40 - 13:00 Presentation

Wellbeing? Show Me You Value My Family Life

The Great Rethink means we no longer live to work and the best employers recognise that having time and energy for family life is one of the biggest talent attraction magnets.

* Hear research-based evidence on the top 5 forms of support most wanted and valued by working parents and carers.

*Understand the impact of our turbulent times on working families and the additional stresses that employers can take away.

* Learn some practical strategies to enhance wellbeing for your employees by paying attention to their passion for their own family life, whatever family means to them.

Bright Horizons partners with around 1,300 of the world's leading employers providing a full range of work and family support, so Jennifer Liston-Smith, Head of Thought Leadership has deep experience to share.

Speaker:

Jennifer Liston-Smith

Bright Horizons
13:00 - 14:00 Networking Break

Lunch and Networking

Your opportunity to have lunch whilst networking with our speakers, your peers and our industry leaders supporting the event.
14:00 - 14:20 Presentation

Psychological Health & Safety, Psychosocial Risk and Wellbeing Strategy

What is psychological health & safety and psychological risk?

Workplace risk factors that impact employee wellbeing and how organisations can tackle these?

Explore how psychological health & safety and psychosocial risk can be integrated into an organisation's wellbeing strategy.


Speaker:

Hayley Farrell

Arcadis
14:20 - 14:40 Presentation

Mental Health: Busting Myths and Breaking Stigmas to Build Employee Wellbeing and Organisational Resilience

In this talk with Stephen Dunne: -Common mental health myths and why debunking them can help your workforce -The mind-body-environment model that should guide your wellbeing initiatives -The business risks and safety concerns poor mental health present for your organisation -How to better support employee wellbeing and build organisational resilience Let's start with the myth that impacts so many organisations: Mental health isn't a problem at my workplace. Fact: Mental health issues are estimated to affect 1 in 4 people in the UK every year—that's nearly 17 million people in 2022 alone. And official figures don't take into account the many people (some of them working in your company) who may not have a formal diagnosis. The simple truth is nearly everyone (wherever they fall on the scale of mentally unwell to mentally healthy) could benefit from mental health guidance and support to acquire better coping skills and healthier behaviours. Explore why debunking mental health myths is key to eliminating the stigmas that keep so many people from seeking out support in this session with Dr Sophie Dix, neuroscientist, mental health expert and VP of Content at Koa Health. Because poor mental health is a safety concern and business risk with impact that extends far beyond the mind, Dr Dix will also share how to use the mind-body-environment model to guide wellbeing initiatives and minimise risk at the individual and organisational level. Finally, Dr Dix will offer her advice on how employers can use this model to better support employee wellbeing and build organisational resilience.


Speaker:

Stephen Dunne

Koa Health
14:40 - 15:00 Presentation

PGL Case Study: Leadership, with Wellbeing in Mind

Leadership, with Wellbeing in Mind.

Every leader wants to get the most out of themselves and their team without sacrificing personal health and wellbeing in the pursuit of organisational goals.

The problem is those good leaders are often good people that put everyone else first and spend vast amounts of energy in the relentless push to get results.

No one should feel exhaustion and burnout looming over them while feeling like they're letting down their team and loved ones as energy drains.

"Leadership, with Wellbeing in Mind" is a discussion that explores the realities of leadership within demanding environments and busy lives.


Speaker:

Chevy Rough

PGL Travel
15:00 - 15:20 Panel

What can we Learn from the UK's Best Workplaces for Wellbeing?

A panel discussion by some of the UK's top-ranking 'Best Workplaces for Wellbeing 2022' and Great Place to Work's Director of Change, Dr. Petrina Carmody

Speaker:

Natalia Nowak

Cisco

Speaker:

Asha Arul

Pen Partnerships

Speaker:

Petrina Carmody

Great Place to Work
15:20 - 15:40

Inclusive Leadership in a Hybrid World: A Fireside Chat with Steph Evans-Hill, Head of HR - Confectionery UK&I and Digital Capabilities at Nestle



Speaker:

Steph Evans-Hill Nestle
15:40 - 16:10 Networking Break

Coffee & Networking

Grab a coffee (and a delicious cake!) and catch up with those you haven't had a chance to meet with, or continue the conversation with those you've already met.
16:10 - 16:45 Panel Discussion

Ask the Experts Panel Discussion: The Secrets to Unlocking an Inclusive Culture With Wellbeing at the Heart

Ask your burning questions to our expert speakers and discover how to create a truly inclusive workplace culture.



Speaker:

Meike Bliebenicht

bp


Speaker:

Steph Evans-Hill

Nestle


Speaker:

Subashini M

Holland & Barrett


Speaker:

Steve Howells

Entain
16:45 - 18:00 Studio Host Welcome

Post-Event Drinks & Networking

Please join us for a well-deserved drink whilst reflecting on the day's insights.



11:00 - 12:00 Studio Host Welcome

The Importance of Coaching in Employee Wellbeing

This session will be a discussion around the key ingredients of coaching that support wellbeing and the ripple effect that can have.

It will also examine how organisations can use coaching as one of the elements to building a culture of wellbeing.



Speaker:

Gill Tanner

CoachHub
VENUE DETAILS
Victoria Park Plaza Hotel
239 Vauxhall Bridge Road, London, SW1V 1EQ – Lower Level 1
Live Events
We're proud to be recognised for organising industry-leading live events, boasting world-class case study content and enjoying 20% growth each year. Each year, we welcome over 5,000 delegates to our conferences and recruit over 500 speakers providing an enviable lineup of household brands from Amazon to Zurich.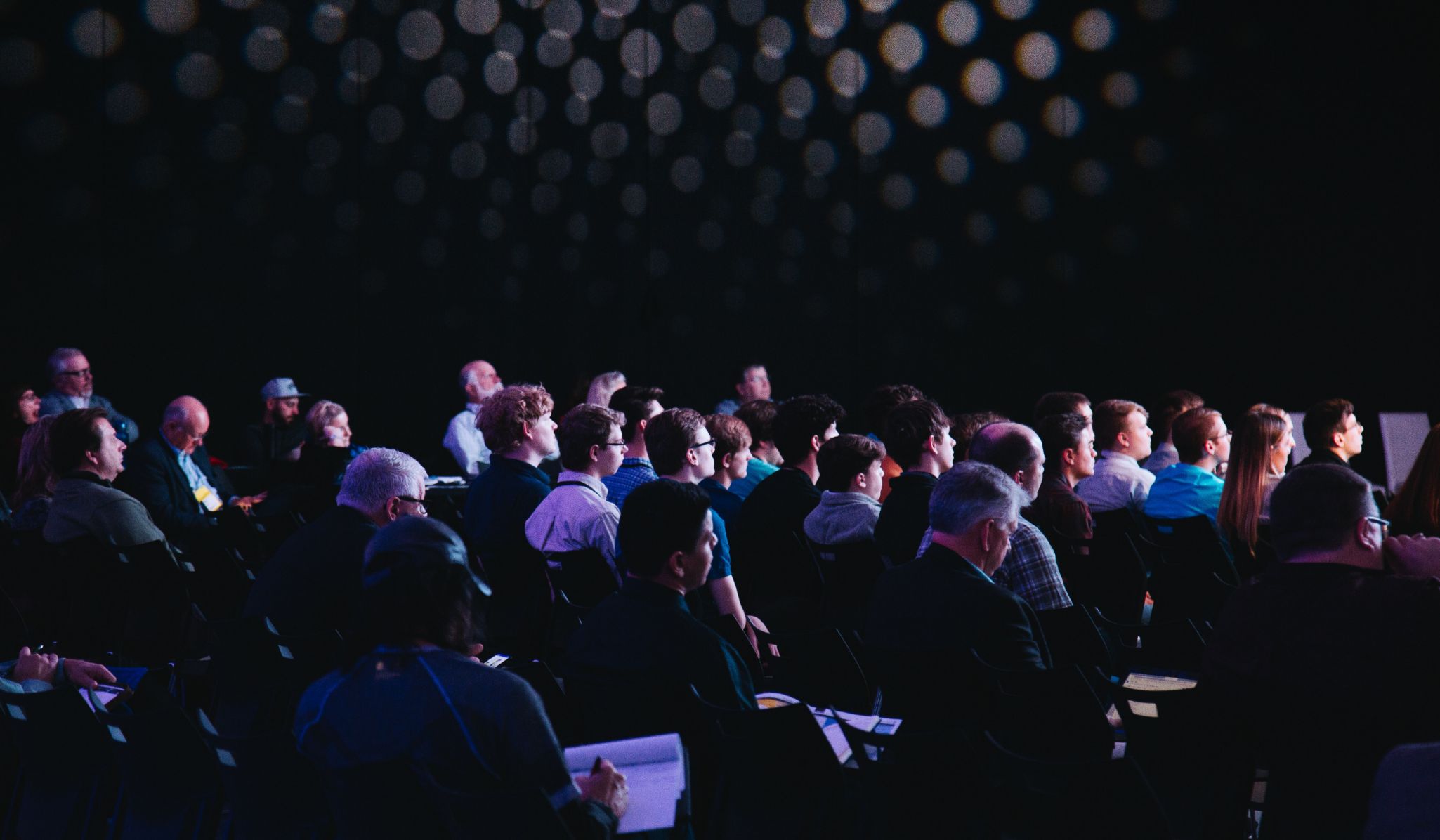 – Take the Victoria Line Southbound towards Brixton on the London Underground

– Depart at London Victoria Station

– Walk south on Wilton Road for 100 metres and Park Plaza Victoria London will be on your left
– Take the London Underground, eastbound on the Piccadilly line

– Change at Hammersmith Station and take the District line to London Victoria Station

– Walk south on Wilton Road for 100 metres

– Park Plaza Victoria London will be on your left
– Take the Gatwick Express train to London Victoria Station
– From the station, take the exit by Platform 2

– Turn right and walk 100 metres

– Park Plaza Victoria London will be on your left
– Take the Stansted Express train to Liverpool Street Station

– Change to London Underground and take the Circle line to London Victoria Station

– Walk south on Wilton Road for 100 metres

– Park Plaza Victoria London will be on your left
STREAM LIVE
Stream Live - Free

Watch Event LIVE (only)

Full Day of Content

Watch LIVE Event Stream

End Users Only

No Travel Required

Join Roundtable Sessions

Live Q&A

Panel Debates

1-2-1 Meetings

Multi-Device
Most Popular
Attend Live
Full Day of Content

2 Halls of Case Study Content

Event Networking

Interviews

Panel Debates

1-2-1 Meetings

Focus Groups

Virtual Event Guide

Lunch Provided

After Event Drinks
Stream OnDemand
Full Day of Content

12 Hours of Case Study Content

Interviews

Panel Debates

No Travel Required

30 Day Viewing License

24/7 Access

Multi-Device
STREAM LIVE
12 Month Subscription

Full Access for 1 Person

Access ALL Content (Live and/or Virtual)

100+ Hours of Event Videos

Case Study Content

Interviews

Panel Debates

12 Month On Demand License

24/7 Access

Multi-Device